Schwarz
---
View current page
...more recent posts
In the politics of art, she had helped Morris Louis' widow unroll his canvases, enjoyed a collaborative relationship with Kenneth Noland and was championed as an original by Clement Greenberg. Precisely because she worked so intensively and personally on her sculptures, Anne [Truitt] was dismissed by Minimalists such as Donald Judd for being too subjective (and, of course, too female) to create true "specific objects." Anne was deeply respectful of her dealer, Andre Emmerich, who criminally ignored her for a long time, giving her the occasional show, but little practical assistance.

In the studio, Anne was painstaking to a fault, finding the right piece of wood, sanding it for months to the point where it could properly absorb and reflect her chosen color and then applying layer upon layer of paint in order, counterintuitively, to achieve maximum transparency. The tiny bands of color at the base of her sculptures, which were subsequently borrowed by Haim Steinbach for his marvelous series of black paintings, were a clue to their meaning. There are two interpretive elements to Truitt's sculpture, a forbidding armor which blocks out the viewer at first glance and then a slowly revealed intimacy which invites further discovery.
little green men





10 houses made from unorthodox materials

via jbf



remembering dash snow





WHO would have guessed that the quintessential California hot rod, the "stroked-and-bored" Ford with a "competition clutch and four on the floor" canonized by a fast-rising surf band early in the 1960s, was actually the realized dream of a Detroit teenager?

As is the case with so many other icons of popular culture, the legend and the facts surrounding this two-door 1932 Ford are an imperfect match.

This much is certain: The car that became an emblem of Southern California's surf-and-speed culture as the model for the Beach Boys' "Little Deuce Coupe" album cover is comfortably retired in Michigan, restored to period-correct glory and repatriated with the family of its builder.

Seeing the car firsthand is a reminder that record promoters have sometimes been known to take liberties. While the catchy Beach Boys lyrics praised a Ford flathead V-8, the album's cover car was actually powered by an overhead-valve Oldsmobile engine, and its transmission was a three-speed, not the four on the floor of the hit single.
via adman
rip ellie greenwich singular songwriter


obit / archived stream gaylords radio tribute show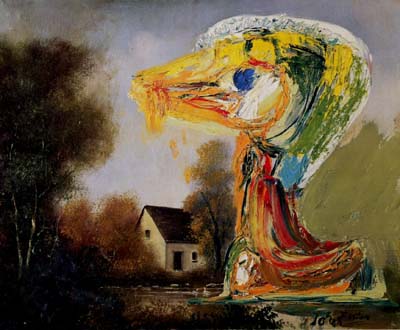 Asger Jorn Villa in Albissola Marina





annie leibovitz whats wrong with this picture?

via afc



Documentary, events pay tribute to Icky Twerp creator Bill Camfield





Martha Buskirk's The Contingent Object of Contemporary Art and

John Robert's Intangibilities of Form: Skill and Deskilling in Art After the Readymade.





The changes might have been made by William R. Rupp, the Florida businessman who bought the Shipman house for $8.8 million in 2001. It was definitely he who added the aggressive, four-foot-high double-R monogram emblazoned on the entrance gate.

Mr. Rupp soon became embroiled in a dispute with the owner of the next-door building: the hulking modernist town house built by the architect Paul Rudolph in the 1980s. Mr. Rupp put up a two-story-high spite wall, blocking some river views from the Rudolph house; it survived one legal challenge. He died in 2007, and his estate offered the property in the spring of 2008 for $25 million.
just watched the man who fell to earth on netflix and noticed john pillips was responsible for the sound track.

i was an art student at a university in north texas when it was originally released. i remember a young guy with a new style bowie hair cut at a glasses store at valley view mall getting fitted for a similar pair (with photochromic, light adjusting lenses) to those bowie wore in this film. i dont think theyve improved them since then. you could choose from clear to half dark or half dark to super dark. in the film they could go from clear to full black. its a great soundtrack though.

i also enjoyed the contrast of 70's southwestern life with futurism in the film. im generally not too interested in sci-fi otherwise.





But because of complications involving the location of the house — it was built within the boundaries of the Cape Cod National Seashore — the house and the land were eventually acquired by the National Park Service for $80,000. For nearly a decade, the house has sat unoccupied and decaying.

Last spring, after several years of negotiation, the Park Service signed off on a long-term lease of the house to the Cape Cod Modern House Trust, a nonprofit organization Mr. McMahon helped form two years ago to preserve significant Modernist architecture on the outer Cape. This house is one of more than 80 Modernist houses on the eastern Cape built by a group of leading European architects that included Marcel Breuer, Serge Chermayeff and Olav Hammarstrom, and by Americans like Nathaniel Saltonstall, Oliver Morton, Jack Hall and Mr. Zehnder. In their heyday, from the 1940s to the early 1970s, the homes were occupied by artists, writers, musicians and academics.
ss pinwheels

via vz



carp on crap art starting with rauschenberg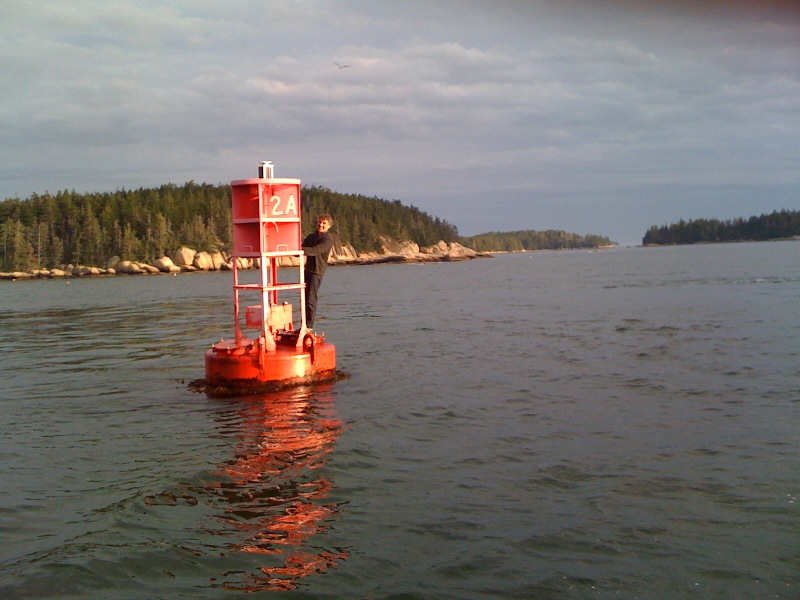 Studio keyboard player and bassist Larry Knetchal died of a heart attack last week. Knechtel was a member of LA's session players loosely known as the Wrecking Crew as well as a former member of Duane Eddy's Rebels and Kip Tyler and the Flips. He was born in Bell Garden, California in 1940. He also played on the Elvis '68 Comback (Singer Special) TV Show, played organ on the Beach Boys' Pet Sounds, played bass on the first Doors and Byrds albums (that's him on Mr. Tamborine Man). As the original members of the Flips die off (sax player Steve Douglas died in recent years)a great story is rapidly being lost to time, that is the story of Kip Tyler & the Flips. Still living members include Sandy Nelson, Jim Horn, Kip Tyler, Mike Bermani, Mike Deasy and Jimmy Troxel. Anyone out there got Kip's phone #?
atchafalay houseboat





hurricane bill - surfs up!





andys junk





rip jim dickinson





reissued vintage auto speed equipment decals and stickers from moon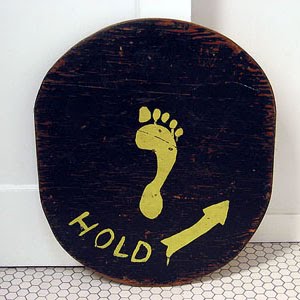 skim boards at reference library