Schwarz
---
View current page
...more recent posts
Housing will eventually recover from its great swoon. But many real estate experts now believe that home ownership will never again yield rewards like those enjoyed in the second half of the 20th century, when houses not only provided shelter but also a plump nest egg.
anal
ysis
keep these off the usa





he who gets slapped





1967 sunbeam alpine series V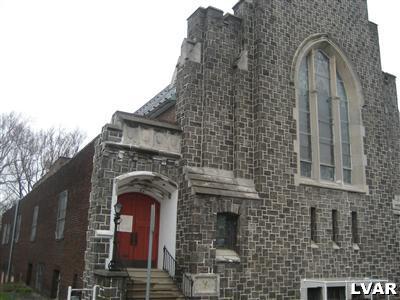 easton 1884 stone church / Commercial & Office Space for Sale Sq feet: 14,584 sq. ft. / $125k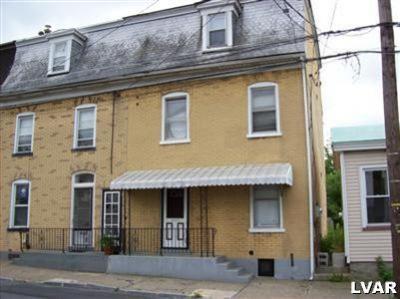 easton 3 story brick end townhouse 4 br / $60k





Q: In the '60s, you were among the first to try to bridge the gap between high and low cultures. Now, after three decades, we've seen high culture, or the so-called canon, besieged by popular culture and multiculturalism. We have today a new sensibility that, depending on one's perspective, either surpasses or parodies the kind of sensibility that you heralded in the last essay of Against Interpretation (1966). We now live in an age of total eclecticism and global interpenetration, which many people, including myself, call the postmodern. So far, your reaction to postmodernism seems largely inimical. And you refused to allow the Camp sensibility that you helped make famous to be co-opted by the postmodernists because "Camp taste... still presupposes the older, high standards of discrimination" ("Writing Itself" 439).

SS: I never thought I was bridging the gap between high and low cultures. I am unquestioningly, without any ambiguity or irony, loyal to the canon of high culture in literature, music, and the visual and performing arts. But I've also enjoyed a lot of popular music, for example. It seemed we were trying to understand why that was perfectly possible and why that wasn't paradoxical... and what diversity or plurality of standards might be. However, it didn't mean abolishing hierarchy, it didn't mean equating everything. In some sense I was as much a partisan or supporter of traditional cultural hierarchy as any cultural conservative, but I didn't draw the hierarchy in the same way.... Take an example: just because I loved Dostoevsky didn't mean that I couldn't love Bruce Springsteen. Now, if somebody says you have to choose between Russian literature or rock 'n roll, of course I'd choose Russian literature. But I don't have to choose. That being said, I would never argue that they're equally valuable. But I was very struck by how rich and diverse one's experiences are. Consequently, it seems to me a lot of cultural commentators were lying about the diversity of their experiences. On the other hand, there are a lot of things in mass culture that didn't appeal to me, notably what's on television. It seems very non-nourishing, conventional, bland, trivial. So it wasn't a question of bridging the gap. It's simply that I saw a lot of simultaneity in my experiences of pleasure, and felt that most discourse about culture was either philistine or shallowly snobbish. So it wasn't this is "here," and that's "there," and I can make a bridge. It was that I understood myself to have many kinds of experiences and pleasures, and I was trying to understand why that was possible, and how you could still maintain a hierarchical sense of values.

This is not the sensibility that's called the postmodern--by the way, that's not the word I use or find useful to use. I associate postmodernism with leveling and with recycling. The word modernism arose in architecture. It has a very specific meaning. It meant the Bauhaus School, Corbusier, the box skyscraper, the rejection of ornament. Form is function. There are all sorts of modernist dogmas in architecture, which came to prevail not only because of their aesthetic values. There was a material support for these ideas: it's cheaper to build buildings this way. Anyway, when the term postmodernism began to be used across the field for all the arts it became inflated. Indeed, many writers who used to be called modern or modernist are now called postmodern because they recycle, use quotations--I'm thinking of Donald Barthelme, for instance--or practice what's called intertextuality.

Q: Yes, the way writers are being relabelled as postmodern is at times baffling. For example, I was startled when Fredric Jameson, whose work I greatly admire, cited Beckett--who for me is a terminal product of high modernism--as a postmodern author.

SS: Jameson is the leading scholar who has tried to make more sense of the category of postmodernism. One of the reasons I remain unconvinced by his use of the term is that I don't think he's interested in the arts. Not really. Not even in literature. He's interested in ideas. If he cared about literature he wouldn't have quoted--at great length--Norman Mailer. While you illustrate your ideas with quotations from novels, you're also implicitly suggesting to people that they read these books. I think that either Jameson doesn't know that Mailer isn't a very good writer, or that he doesn't care. Another example is when Van Gogh and Warhol are treated as equivalent by Jameson for the sake of theory-building, for fitting examples into his theory. That's when I get off the bus. In my view, what's called postmodernism--that is, the making everything equivalent--is the perfect ideology for consumerist capitalism. It is an idea of accumulation, of preparing people for their shopping expeditions. These are not critical ideas....

Susan Sontag

via hyeprion fb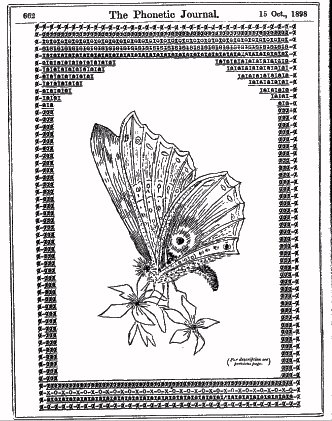 telex, teletype and early examples of computer art

(mad / haha, wont cut and paste easily)



A group of scientists says that as much as 79 percent of the BP oil that spilled into the Gulf of Mexico is still present. The scientists released a report this week to counter a rosier picture presented by the federal government that says three-quarters of the oil was recovered, dissolved, burned, skimmed or dispersed. Whichever report is right, so much oil spilled, that millions of barrels of oil still threaten the Gulf ecosystem. And most of the remaining oil cannot be cleaned up.

- - - - - - - - - - - - - - - - - - - - - - - - - - - - - - - - - - - - - - - - - - - - - - - - - - - - - -

A 22-mile-long invisible mist of oil is meandering far below the surface of the Gulf of Mexico, where it will probably loiter for months or more, scientists reported Thursday in the first conclusive evidence of an underwater plume from the BP spill.

The most worrisome part is the slow pace at which the oil is breaking down in the cold, 40-degree water, making it a long-lasting but unseen threat to vulnerable marine life, experts said.
nice collection of coal chute holes with carved water diversion grooves images. but please can all the mumbo-jumbo design speak. only the slightest mention of their real purpose. signs are of a secondary nature and coal chute grooves were purpose built to keep the basements a little dryer. all coal chutes used to have iron lids (manhole covers). the ones with cement patches had their lids stolen for scrap value first and later by hipsters for cool looking table tops. coal used to be delivered at the street and was stored in a bin below street level near the furnace. this is all relatively recent history, less that 100 years. please, just the facts mam!

via bldblog who seamed to ignore the bs



'71 IH scout 800b





la singularidad de lo obvio - paper mill museum

sweet stairs! (more from jb's links)



Despite an ever-expanding estimate of the volume of the spill, relatively little oil washes ashore at first, and only a small portion ever will. Instead, trapped in the deep, the oil fouls the ocean's twilight and dark zones: the mesopelagic and the bathypelagic (bathos: deep). After April 20, the dumbwaiter rising through the waters of the Gulf of Mexico will be ascending an ocean fouled with a toxic broth of oil, methane, chemical dispersants, and drilling mud. The relatively small amounts of oil washing ashore, and the relief felt when the surface oil began to dissipate, hardly account for the devastation being wrought in the dark world beyond our sight.
via hyperion fb
W.A. Mozart - Adagio for Glass Armonica in C-Major, KV 617a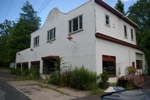 1400 Easton Rd, Kintnersville, PA – $375,000 July 21, 2010 by Joe Leone · Leave a Comment 5100 Sf Mixed Use Commercial Property in Durham Twp on busy Route 611. Three commercial storefronts on first floor. Storefront #1 consists of 1885 sf with Roll Up side door and formally used as antique store. Storefront #2 Consists of 600 sf currently vacant, Storefront #3 consists of 560 sf and is vacant. Second Floor consists of 1800 sf 3 BR apartment. Zoned PC-1. AS of Right Uses include Restaurant, Retail, Service Business, Financial Establishment, Veterinary Clinic, Auto Repair, Car Wash, Offices, Medical Offices, Motel / Hotel, Community Center, Commercial School, Manufacturing, Wholesale Business, Truck Terminal, Auto Sales & Nursery. Conditional Uses include Kennel, Mini Market, Amusement Hall, and Professional Studios. Special Exception Uses include Tavern & Adult Commercial Use. Located on Route 611 (Easton Rd) Property is adjacent to Delaware River Canal. Triangular shaped Site. Parcel is in 100 Year Flood Plain. Close to Routes 212, 412, I-78





1st look at 9/11 museum





Impruneta terracotta





The Boomerang or Skylark Formica pattern by Brooks Stevens in 1950 and updated by Raymond Loewy in 1954





Recycled Island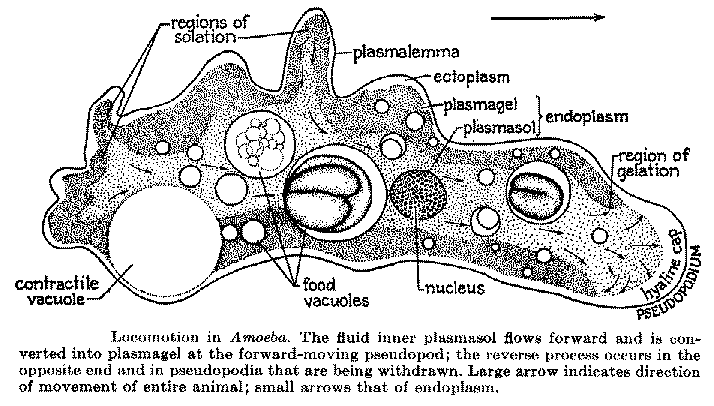 Calder asked Duchamp, "What should I call these things. " Duchamp replied, "Mobiles, " this was a French pun, which meant motive and motion. Jean Paul Sartre described the mobile as, " The mobile is a little private celebration, an object defined by its movement and having no other existence. A mobile does not suggest anything. It captures genuine living movements. Mobiles have no meaning, they are, that is all. " In Calder's early years as an artist, it seems he was systematic in his approach to "composing motions." Later, having perfected his technical methods, he became ever more inventive with his moving sculpture. The most engaging aspect of Calder's sculpture was its interaction with space. Mobiles participated in lively dialogues with their environs, reacting to air currents and human touch. The stabiles enfolded and incorporated spatial volume. As Calder put it: "I paint with shapes."

During this time, Calder fell under the spell of Leger, Duchamp, Arp, Klee, and Picasso. His greatest influence however was Miro who was a direct inspiration for many of the shapes that he used. Miro's biomorphic motif survived in Calder's art until the end of his life. Calder's sculpture was the perfect marriage of abstraction and movement. Einstein once visited a Calder show and stood transfixed for forty minutes in front of a work called Universe. By 1937, Calder was thinking of making monumental public sculptures of his works. He refused to call his work art, "I call them objects, that way no one can come along and say, these aren't sculptures, it washes my hands of having to define them."