Schwarz
---
View current page
...more recent posts
Sadly, the wisdom of these two works has not rubbed off on the rebuilding of the World Trade Center site in New York. There, more than seven years after the Twin Towers were destroyed, the public and private bodies involved in the site are still wrangling over fundamental aspects of the reconstruction. Two of the mighty towers planned for the site are in danger of being shrunk to a mere 25 storeys. The astoundingly expensive National September 11 Memorial & Museum has had its projected completion put back so that it is now due to be finished, just in time for the tenth anniversary of 9/11, in 2011.

The Freedom Tower, the emblem of the rebuilding, is now rising towards its symbolically significant height of 1,776 feet (to recall the year of independence), and it is due for completion in 2014, but it has lost its resonant name. It was recently announced that it would be called One World Trade Center for marketing reasons. 'We will ensure that the building is presented in the best possible way,' said the chairman of the Port Authority, which is building it, evidently believing that commercial tenants would rather not rent space in a symbol. The news has provoked outrage: 'Freedom is out of fashion at Ground Zero,' said the New York Post.

The reconstruction of Ground Zero,in other words,once intended as a defiant riposte to terrorists, as a demonstration of the invincible might of American freedom, has turned into something else. It is now a demonstration of the baroque manoeuvres in which New York specialises when it comes to large-scale construction schemes. It shows what can happen when political, commercial and architectural egos tangle.


gillians found photos #16 : 4x 3rd row pov murry the k show at the brooklyn fox theater featuring the shangralas





The office of Harley Earl, X-Vice President of Design at General Motors


via vz



skateboard scraps make a sculptural seat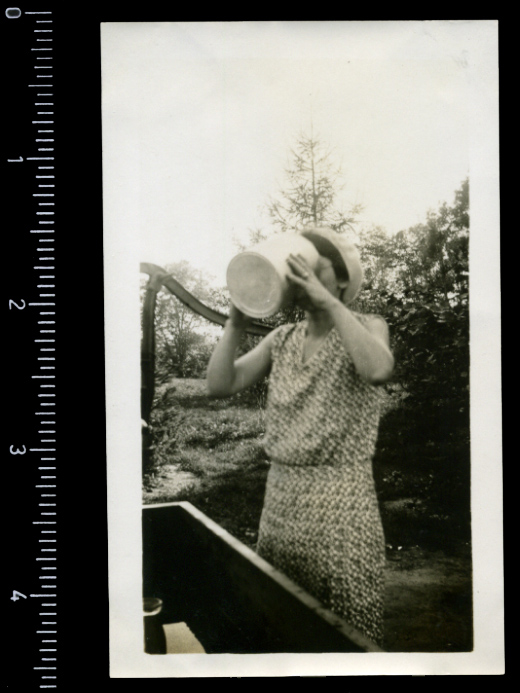 old seedy gotham





Soon after the fatal train collision that killed engineer John Luther Jones (he was nicknamed "Casey" because he was from the town of "Cayce", Kentucky) on april 30, 1900, heroic tales of his death started to be told across the South. When he was living, Jones already had a growing reputation among railroad folks for his trademark whistle (every engineer at this time could make his own whistle) and for his aptitude at being always on time. After his death, he became a real heroic figure and the song about him helped to carry his memory over the years. Like "Frankie and Albert" , the story of the Casey Jones ballad goes back and forth between the folk and popular music worlds. It originally started with Wallace Saunders, a black engine wiper who worked on a railroad shop in Canton. Saunders was known for his ability to make songs about people and singing or whistling them as he was working. The song he made up about Casey Jones, derived from an older african-american "Blues ballad" called "Jimmy Jones". It had a very catchy tune and people along the railroad line started to sing it. Illinois Central Engineer William Leighton loved the song so much that he told about it to his two brothers Frank and Bert, who were vaudeville performers. The Leighton brothers re-arranged the song with a chorus they added and sang it in theatres around the country. Finally two other vaudeville performers Lawrence Seibert, singer and Eddie Newton, composer, took the credit for the song and published it in 1909 under the title "Casey Jones , the brave engineer". From then it became a very popular piece and althought it described a tragedy, the song had a humorous feel and a catchy melody that pleased everyone. Recordings were made of the "vaudeville" Casey Jones" and this version enterred as well the oral folk tradition where it could be mixed with older songs. Many parodies and other songs were also made, using the "Casey Jones" melody.
from
old weird america
a french tribute blog dedicated to harry smith and his musical anthology
second homes for leisure living

via justin



the da vinci detective on smithsonian channel

ldv art watch



"Take Ivy" has always been extremely rare in the United States, a treasure of fashion insiders that can fetch more than $1,000 on eBay and in vintage-book stores. But scanned images from the book have been turning up online in recent months. Ricocheting around the network of sartorially obsessed Web sites and blogs (like acontinuouslean.com and thetrad .blogspot.com), it has aroused renewed interest for its apparent prescience of preppy style. (In the United States, the word preppy came into popular use only in 1970, thanks to the best-selling book and top-grossing movie "Love Story"; and the full flowering of preppy style would not arrive until 1980 with the best-selling "Official Preppy Handbook.")

But "Take Ivy" was not prescient; it was totally timely, having been commissioned by Kensuke Ishizu, who was the founder of Van Jacket, an Ivy Leagueobsessed clothing line that was a sensation among Japanese teenagers and young men in the early 1960s. Mr. Ishizu was a kind of Ralph Lauren avant la lettre.

"You could have called it a Van look," recalled Daiki Suzuki, the designer and founder of Engineered Garments (channeling vintage workwear) and the designer of the revamped Woolrich Woolen Mills line (channeling 1950s New England). He remembers "Take Ivy" from his childhood in Japan and how the Ivy look, as it is generally called there, became basic in the '70s and '80s, as the craze for American things like Levi's and Red Wing boots accelerated. In 1989, Mr. Suzuki moved to the United States to work for a large Japanese store scouting for new American designers and obscure brands to import, like White's Boots from Washington, Russell Moccasin from Wisconsin and Duluth Pack backpacks from Minnesota.
So called "carpet cloaks" are the first technology to succeed in hiding objects by deflecting light across a range of wavelengths. Two groups described different cloaks last week at the International Quantum Electronics Conference in Baltimore, Maryland.

Invisibility cloaks work by deflecting light waves so the light that reaches the eye shows no trace of the hidden object. Conventional optical materials can't do this, but a dozen years ago John Pendry of Imperial College London showed it was possible to bend light around objects by building materials made of components smaller than the wavelength of the light.
dock fittings
plumbing pipe hand rail





Richard Rogers, the architect who was sacked last week from a multibillion pound development in London after Prince Charles complained about his designs, has accused the prince of "an abuse of power" and "unconstitutional" behaviour.

Speaking for the first time since the Qatari royal family abandoned his plans to build 552 new homes on the site of ­Chelsea barracks, Rogers called for a national inquiry into whether the prince has a constitutional right to become involved in matters such as planning applications which have economic, political and social ramifications.

The 75-year old Labour peer claimed the prince "single-handedly destroyed the project" and attacked him for using his influence behind closed doors to persuade the Qatari royal family, which owns the site, to drop his scheme. He said by interfering in the democratic planning process, the prince had broken "a bond of trust" with the British public.
beasts at the border

via the rumpus




Billy Wright was a purveyor of the style of rhythm and blues that reached it's ultimate crystallization with the rise to stardom of Little Richard via the earth shattering sides issued by Specialty starting with Tutti Frutti 1955. Wright was gay and flamboyant, he had worked the tent shows in drag, a great southern, show biz tradition in itself and an important influence on rock'n'roll--hence the term "tent show queen". He sang the repertoire of said tradition, many of the same tunes Little Richard would clean up and take to the bank-- Tutti Frutti ( original lyrics-- "Tutti Frutti/Good bootie/if it don't fit/don't force it/just grease it/make it easy"), Busy Bootin' aka Keep A Knockin', Don't You Want A Man Like Me, etc. Other well known recording artists that came out what was a true underground movement of it's time included Frankie "Half Pint" Jackson, who recorded with Tampa Red in the 1930's, Esquerita, who taught Little Richard his piano style, Larry Darnell, and of course Little Richard, himself a protege of Billy Wright's back in Atlanta at the start of his career. A career that began with Richard performing in drag, balancing a chair on his chin while he sang.
Billy Wright is mostly forgotten today, if he's remembered at all it's because of his influence on Little Richard who has never been shy about recognizing Wright's importance, but in the years 1949-51 he had four top ten R&B hits, he was a good draw in nearly every city with a significant black population, and was a sizable star in his hometown of Atlanta.
-the hound
teddy boys






The web site of Branislav Kropilak now features larger scale images of the beautiful parking garages series, and the stunning billboards series of photographs.

via things mag and yeah thats how they talk over there




It's always a little risky to see in one headline about the architecture business, or in the fate of a single firm, a parable for the profession as a whole. But news that the prefab specialist Michelle Kaufmann has suddenly closed her Oakland office and laid off all 17 of her employees does seem to have Larger Symbolism written all over it.

Kaufmann's is hardly the only prefab firm to face trouble in recent months. Empyrean International, the company that built houses for Dwell magazine's prefab arm, abruptly shut down last fall. Marmol Radziner, the Los Angeles firm known for smartly designed Neomodern houses, has mothballed its prefab factory in Vernon in what it says is a temporary move.
It took just one-and-a-half days for eight workers to build the frame from 11› tons of steel. The walls were made from prefabricated panels, and the windows were of a type usually used in factories. The staircase was ordered from a marine supplies catalog. The cost? Just $1 per square foot.

That was back in 1949, and the bill didn't include the labor of the owners, who'd designed the house, or their employees. Even so, $1 was remarkably cheap, especially when compared with the $11.50 it then cost to build a square foot — that's roughly a tenth of a square meter — of a typical American home. It seems even cheaper if you consider that the end result was occupied by its owner-designers, Charles and Ray Eames, for nearly 40 years. The Eameses went on to become America's most famous industrial designers, and their new home was to be one of the most influential — and beloved — houses of the 20th century.
rago and perrault home





bau-bike

via justin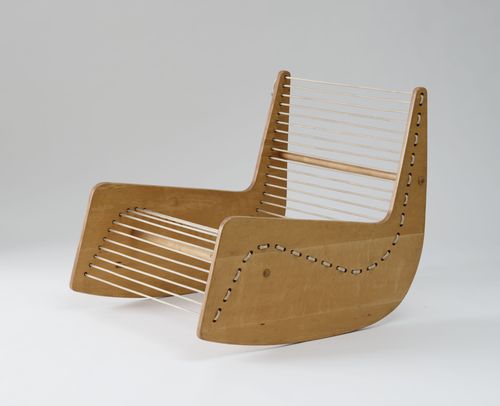 alexey brodivitch - floor chair (model 1211-c)
what was good design? at moma





loud fast jews