---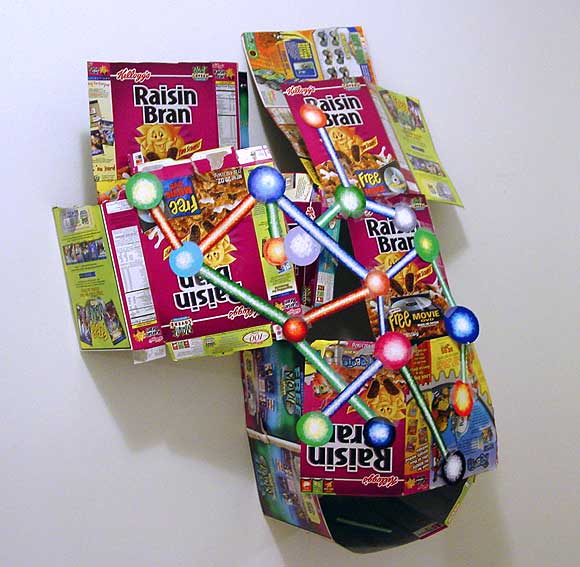 Raisin Bran Molecule Sculpture, 2006, product packaging, ink jet print on cut paper, tape, staples, pushpins, 42 x 30 x 14 inches



---
Right! This would be in that D! It looks great, actually impressive, as do all the install shots.
What's that barely protruding out of the bottom pack? Tabs?

Thanks. Yes, some of the boxes have the tabs trimmed off, and with others I left them protruding. Ha--I lost a "molecular strut" when I was making this and just realized it's lying in the dark opening at the bottom.