---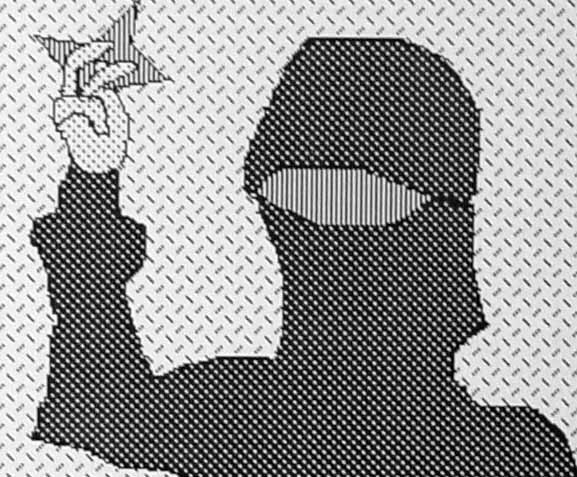 More work from the "Infinite Fill Show." Above: Kevin McGarry, NIN.gif (detail). In the lower part of this image, not shown here, the ninja is carrying a scythe like the Grim Reaper--is this some game character I don't know about?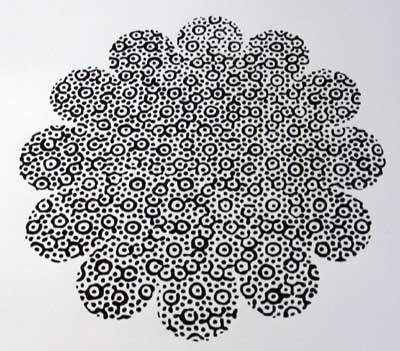 Louisa Minkin, Blindspot (detail of watercolor).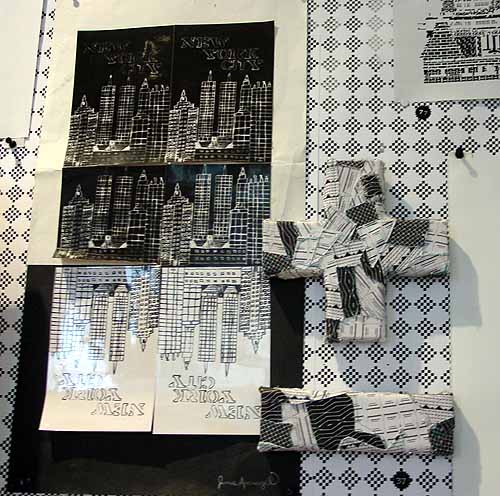 Jamie Arcangel did the New York City collage (in high school) and LoVid the patchwork plus and minus.



---