---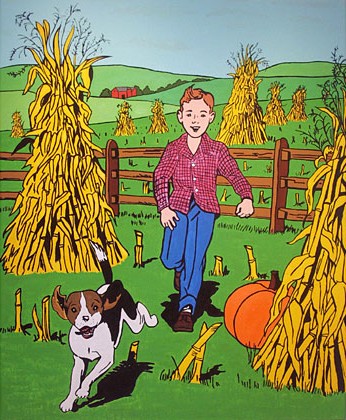 John Zoller, A Happy Farm Boy in Ohio, 2001, 60 x 72 inches, acrylic and oil enamel on canvas. From the series United States: Color and Learn.
---
NIce Painting ! Great Series......

Every one in Ohio is this happy !

Heros Welcome is my favorite painting in this series.