---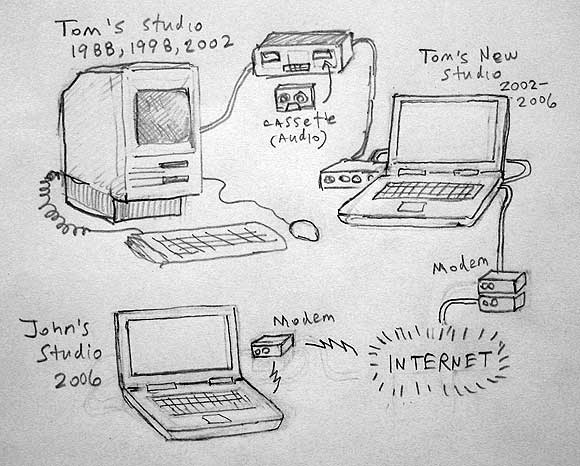 "Streetsong (Beat Up Remix)" [6.1 MB .mp3]

John Parker's mix of my Mac SE tune "Streetsong," and my mix of his mix. Incorporating a famous drum lock groove.

The chart doesn't really apply to this song, because there's very little Mac SE in it. But it describes the working method for most of the other tunes we're doing.



---
Great chart, I am really enjoying the tunes too

The Internet is usually depicted as a cloud (or cartoon thought-bubble). But i like it as a shining godlike revelation too.