---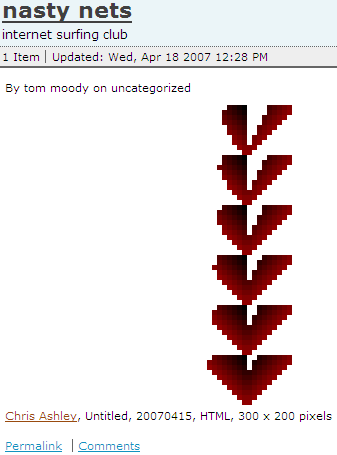 Bloglines, the art-disrespecting RSS reader I use, messed up a Chris Ashley HTML drawing in kind of an interesting way. Originally posted to Nasty Nets.



---
I really like it, even without knowing why. I think that's good.

Yeah, same here. Systematic asymmetry? I like the way the triangle is dissolving as it moves upward, and the suggestion of a wobbly balancing act, like the elephants in Dumbo.