---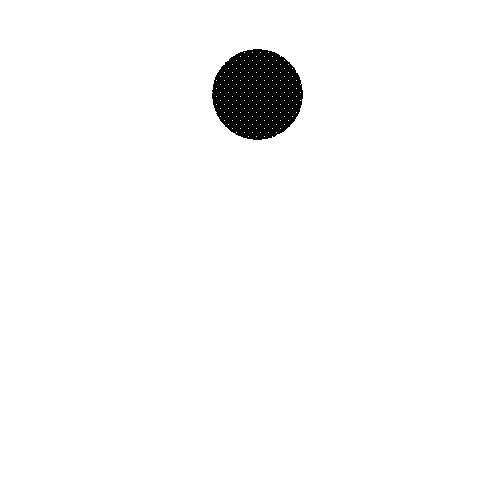 ---
cool! did you make this animated gif in the gallery with peoplepatrons lookingwatching over your shoulders?

The post was made from another computer, in the office. The GIF took many hours (prior to the show)--with these stacked circles if you mess up you have to start over, so it took much trial and error to get a somewhat graceful arc.

i did a little remix of this GIF which can be found here
i can't decide if i like it or not.

I like it a lot, thanks. The 55 x 55 version is good, too.

oh cool!! i just did teledaisy.gif which i think was the first one in this style? anyway you can link to it here

yeah even when these GIFs are shrunk there just really great!

Thanks, I like them simplified like that. I will have to try that more.