---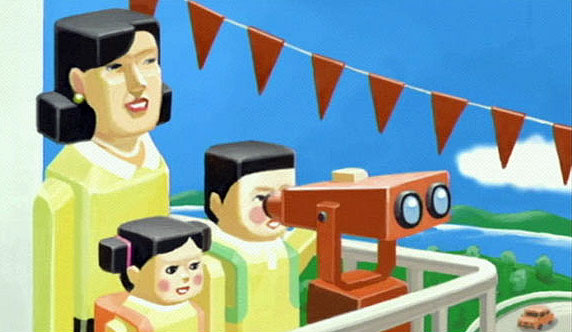 Game image of some top secret unshareable sort. Square Botero.



---
It's a cut scene from Katamari Damacy. According to the wikipedia page, it has sold over 120,000 copies in North America.

I think I got this a while back from that same page, which had a lot of legal mumbo jumbo about how tightly under wraps this image was. Since it's no longer there I guess they had reason to be concerned. Can't have people being tantalized and wanting to buy the game, oh no.

Anybody who hasn't played this game needs to. It's a beautiful thing.

Must agree with paul here on the "a beautiful thing" point.