every tree in nyc
---
alex did you do the central park map:>)
No, but these guys did.
Note that one of their best finds was a Winged Elm, which I had actually noted in the old Boathouse log book years earlier.
grumpy!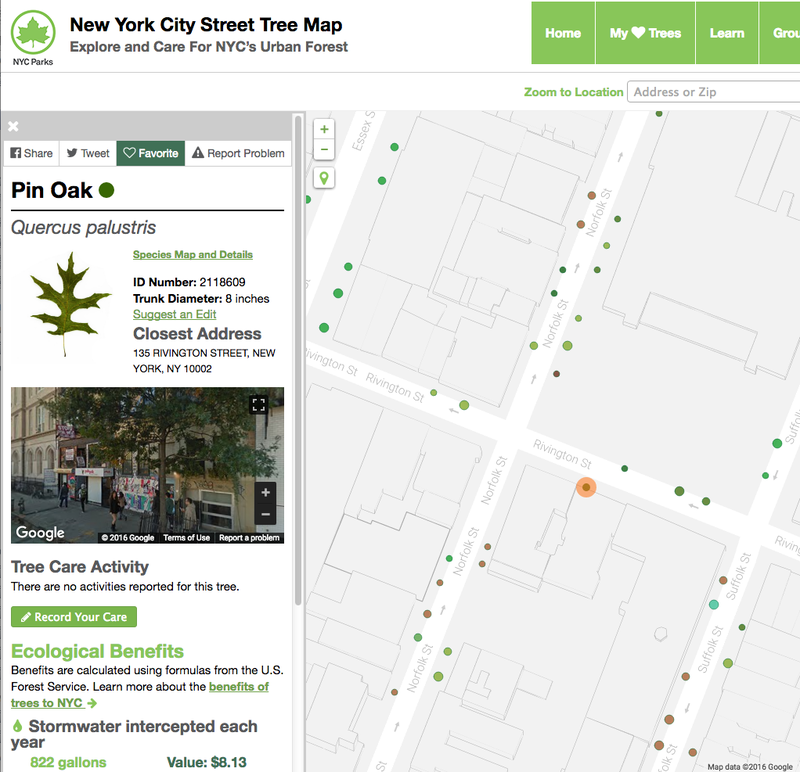 No mention of Lucas' umbilical cord?






you should add it under 'Tree Care Activity', special proteins and magical qualities added to soil...





The Lilac in front of my place is misidentified as a Dogwood. And I don't feel like setting up an account to tell them.