just found out i had a very minor writer/director in the family, chester erskine, which was changed from eckstein. he was my great uncle. looks like the egg and i starring claudette colbert and fred macmurray was his best known work. but he also worked with spencer tracy, robert mitchum, william powell, shelley winters and groucho marx.
his papers are at the nypl.
Chester Erskine (1905-1986) was a director, writer, and producer for theater, film, and television. He was active from the late 1920s through the 1980s. In his early career, he wrote under the pseudonym Paul Leslie. The Chester Erskine papers (1870-1991, bulk 1930-1987) consist largely of scripts, outlines, and film treatments written by Erskine. Not all scripts were produced; some are annotated. Programs, clippings, contracts, and other materials are present for some productions. Productions represented in the collection include Double Murder, Satyr (a script for the original 1930 play and a later screenplay), The Seven Who Resisted, and The Spencer Tracy Legacy: A Tribute by Katharine Hepburn. A photocopy of an annotated script for Harlem (1929) is present. The collection also contains biographical material and articles about Erskine; his notes and poetry; letters to Erskine; and photographs of him and show business colleagues, including two small photographs of Spencer Tracy. One cabinet card, depicting Edwin Booth and dating to about 1870, is also present. Letters date from 1952 to 1991 and discuss Erskine's scripts as well as personal subjects. Correspondents include Robert Whitehead, Garson Kanin, Robert Parrish and his wife Kathie, Arlene Francis, Irwin Shaw, and Vivien Leigh. Some letters are addressed to Erskine's wife, Sally Erskine.
---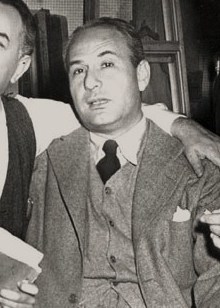 yup. fathers mothers brother.

was just looking for things on my grandfather, fathers father. he was an assistant district attorney in new york from 25-30. whats funny is that he has been dead since 83 but he is still listed on numerous websites as an attorney at his office on lower broadway.






Keep digging. Great story.




here he is mentioned in a letter from katharine hepburn. he knew tracy in the 20s before his hollywood career when tracy was in one of his plays on broadway. think she is talking about a documentary she hired him to do about tracys career.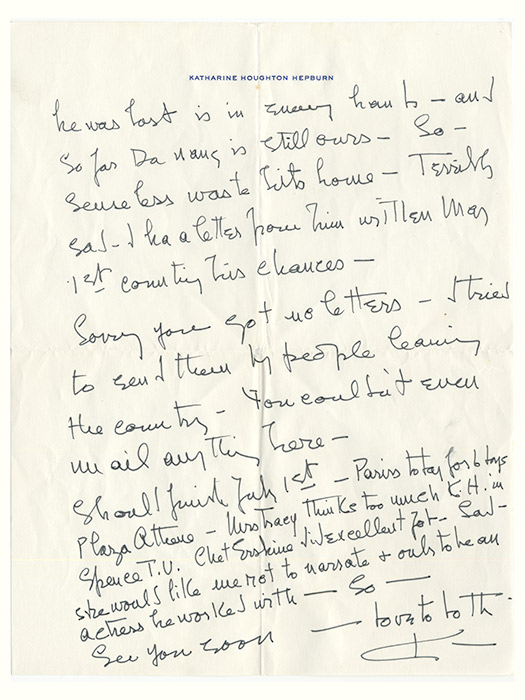 So far I'm having no luck finding Take One False Step which he directed, noir which stars Shelly Winters and Willaim Powell, so I'll check out The Egg and I. Interesting side note: Wikipedia says his caricature hung on the wall at Sardi's.


Oh, right, youtube

heres another one. this is on the criterion channel. one of six ive found that have some hd release. everything is slightly off brand. nothing approach anything remarkable but he worked with some top shelf talent.
watched part of Summertime last night will finish today, Venice so cool.......thought there was a post here and thats why i que'd it
That was this thread.






Ok thatís the other movie I brought as well