---



Here is some more documentation of Thicket 1: The Voyage, by myself and Von Bark with kitties made by Jean McKay. The piece is on view at Harbourfront Centre until December 31st. The other shows on exhibit are really good, it's all worth a trip down to the lake!




installation view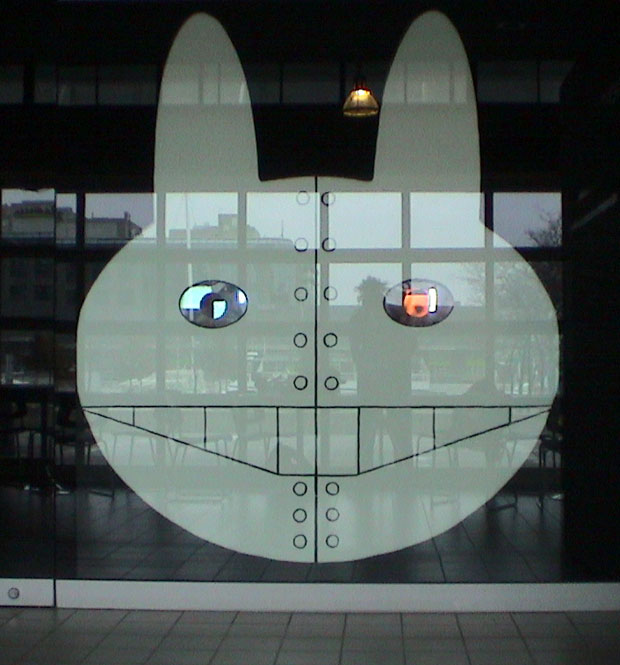 rabbit space ship




before and after




before and after




video stills from monitors on the bridge (before)




video stills from monitors on the bridge (after)




meet the crew and captain


---
I'm hoping the crew escaped in some little escape-pod things. That's what happened, right?

That's such an insanely wonderful piece. (great installation shots too)


I'm hoping for that outcome too, Rob. Because before I woke up at 3:00 pm this afternoon, I had a dream that I owned an aquarium and at one point in my dream-time-space thing I noticed it and wondered if I was supposed to clean it. So I actually looked at the aquarium and realized that I was supposed to have fed the fish-kittens as well. (oh and the water had evaporated too.)
(fuck! fuck! fuck!)

I come this blog to say all the things I can't say on simpleposie.

Thanks dudes. What happened to the kitties...? Well... it depends where we locate the aesthetic moment, if we remain truly critical then the context of time and space and kitty-sized control panels and burned up carpeting do not manifest as primary concerns in our a priori judgement construct, but we do not denigrate the importance of such peripheral data, as they are in some way inherent to the content (not to be confused with context) although of course the intention of the artists is of negligible impact...ah...oh right... wrong blog. I mean, YES they escaped in a kitty-cat space pod! If that's what you need to believe.

I had that same dream when I was a teenager, L.M., only it was real! augh! but the fish weren't kittens, they were just dead fish.

What really happened? I don't think the kitties escaped, I'm pretty sure that there was some kind of CATastrophe!

(sorry)
the images look great! What does it say next to the kitties outline on the blue screen?

Sorry to take the hard line, but I think they succumb. The captain in the second view is bereft.

Yeah, he looks sort of dazed from the whole thing, catatonic even.

Well maybe they were Schroedinger katschen. Just don't open the box. They will be half alive

Wenn ich katze höre, entsichere ich meinen Browning!

(there are too few opportunities to say that)