---
Mike Bayne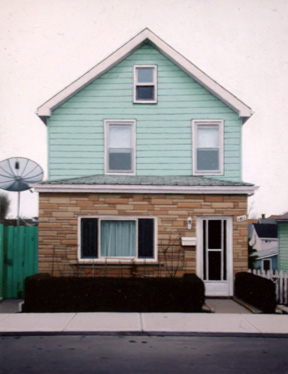 North of Princess #2 2006 Oil on Panel 6" x 4"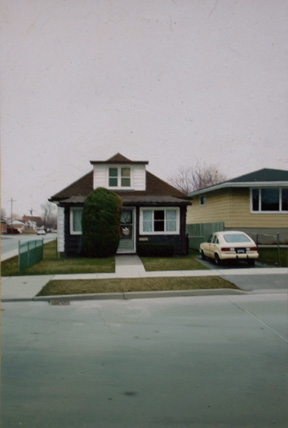 Yellow Car 2006 Oil on Panel 6" x 4"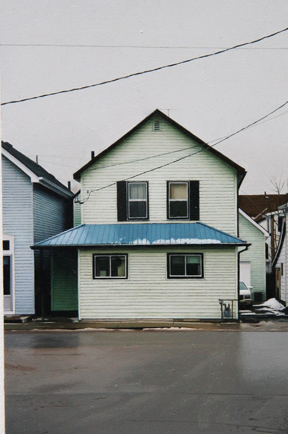 untitled #8 2006 Oil on Panel 6" x 4"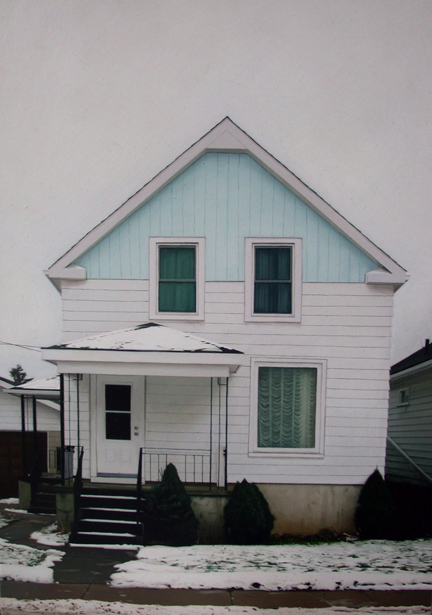 North of Princess 2006 Oil on Panel 12" x 8"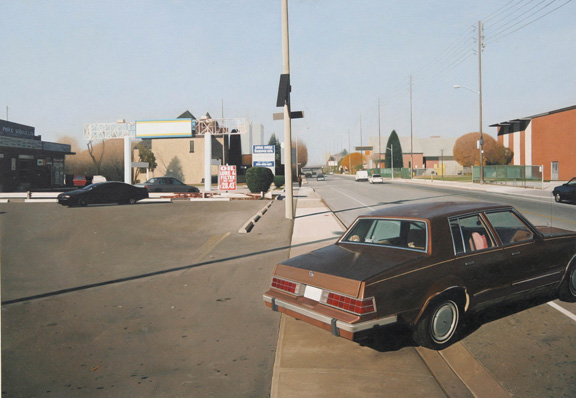 Mimico 2006 Oil on Panel 16" x 22"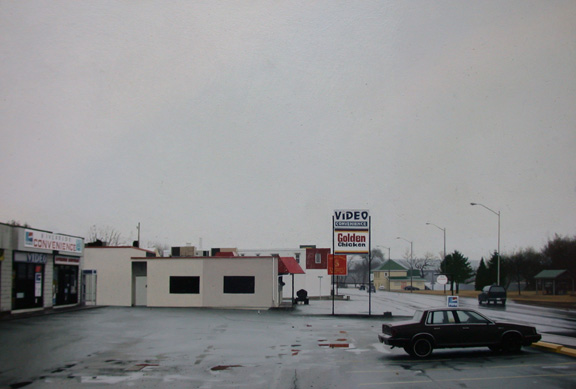 untitled #1 2006 Oil on Panel 8" x 12"



---
i love this guys work, and want to own several, totally connects to my photographic practice, and to my favourite sask. artist:

http://www.equinoxgallery.com/artists_index.asp?artist_type=1&artist_id=20

Those are the first paintings that I've seen in years that made me really wish that I had done them. (I admire a wide range of painting practises, but I rarely envy the process)

Nice little interview here with Mike Bayne.

The Thauberger paintings don't work for me in the same way that Bayne's work does. For me, Bayne turns his incredible technical facility into something very mysterious. I don't know how he does it. (the mystery not the technique)

That said, I'm not dismissive of Thauberger at all, I'd like to see the work for real. (I've passed that amazing wood domed church a zillion times. Doesn't Rama have two of them run by congregations that are mortal enemies?)



If you scroll down a bit, my beloved Artfag (who I imagine looks exactly like Zorro) wrote a good review on Bayne's 2004 show at Katharine Mulherin Gallery.

As jpegs the Baynes look like photos (only the 3rd from the top might be a painting), at least on my laptop, so I can't judge them as paintings (not that I would presume to do so anyway). It seems their subject is photography and its characteristic light, mood and "vibe" as much as any geographic place.

What's strange is that the real paintings look like jpegs. (and yet the word "realism" doesn't come to mind whenever I see them)

seeing thauburger in person is required, because they have this really odd sheen, thats almost camp. i like how that this was one of the few photorealists ive seen that didnt make me want to say, just take a photo and get over with it

My impression at the exhibition at K Mulherin was that the paintings with dimensions of 6"x4", ie snapshot dimensions read like snapshots. All the signifiers were photog. As soon as the painting dimensions exceeded that scale they grew lossy, if that can be said about painting... None of the painterly "sheen" Anthony mentions. As I recall that show was accompanied by a statement as long as your arm.

I found the 6"x4" paintings the most interesting as well. I like how juicy and dear they are, but I'm not drawn in much beyond that.

I did get an interesting email from someone (you know who you are!) making connections between Bayne and Chris Gergley, as well as Graeme Patterson. I would LOVE to see Patterson's work in real life. Animatronic dioramas do it for me everytime.

I agree with you, Ms. j@simpleposie, the 6x4 paintings were the most interesting to me. Artfag's review, linked to earlier, criticised him for such a long painful artist statement. But live and learn, soon no one will remember that.



About ten years ago in a gallery on Queen West I saw a show of Chris Gergley's photographs of back-street Regina, and these painting remind me of them. I see a combination of love and sadness in them both (love without gush, sadness without bathos). The Gergley photos on Sal's link aren't like the ones from the show, with the exception of the garage.

That prairie melancholy is also in the Graeme Patterson "Woodrow" show that I saw in Halifax a couple of months ago. It's an homage to his grandfather's life, but prairie life as we know it is threatened, too (the grain elevators are becoming obsolete, the little towns are dying). That show's gonna travel, so watch for it. There's a puckish energy mixed with the melancholy.

When I was growing up in Toronto in the 50's, we went to Mimico occasionally to see movies, and it already had that marginalized remembrance-of-things-past cast to it.

I really like Thauberger, but I wouldn't put him in the same bucket as these ones. The "almost camp" thing that Anthony mentions makes a huge difference.