---
Julie Voyce: Paste Up at The Tom Thomson until April 29, 2007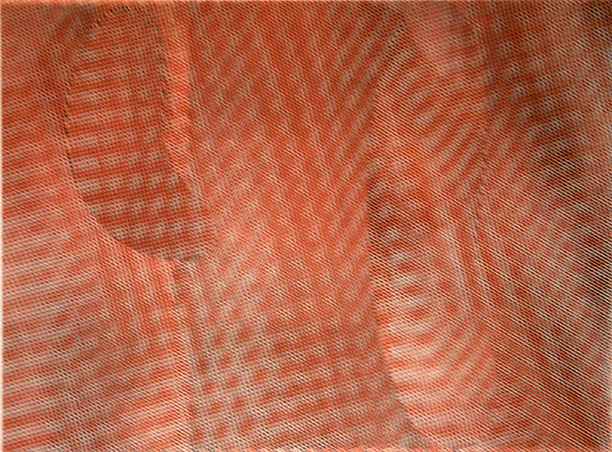 Orange Finally 2005 silkscreen on paper 10 x 14 in.



---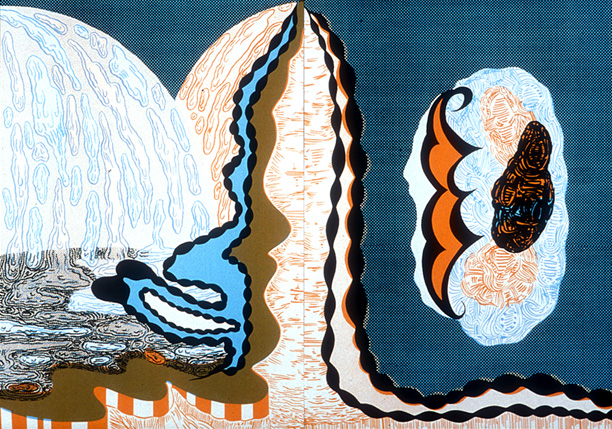 Since June 2002 silkscreen on paper, 14 x 20 in.


The link on her name is to an earlier post of work that is also included in this show. (Went on a road trip today to see it) But there is so much more not pictured because she is a prolific freak aging-child-genius. (and I don't throw the g-word around, ever).


man, those look some good on screen. reminds me that printmaking is kind of digital.

In the real world, Since June has some strange compelling depth illusions that don't come through in the photo. It's a knockout.

We also drove past a massive wind farm, the Melancthon Grey Wind project, on the way up. Found one picture of it by John Brownlow from when it was being installed. It's a pretty stunning drive-by as it takes up a lot of real estate. I think there are 45 turbines right now, with plans to install another 88.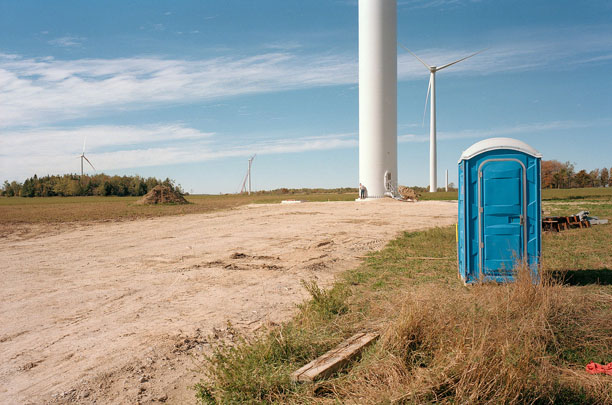 We've driven by there! It looks like something from a John Wyndham novel. (or should I say Wind-ham)(nyarg nyarg)

nyarg nyarg nyarg back.

I was wondering if the land can still be cultivated for crops after a wind farm is installed. (I'm thinking combination wind farm and day-lily farm)

There's a Ballard book written when he was still in his John Wyndham phase that I've always wanted to read called The Wind from Nowhere.

"Farmers can plant crops right to the base of the turbines."

Virginia Creeper? No?

Triffids not a good idea either.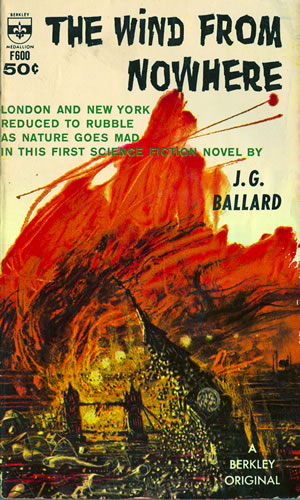 I'm getting back to work now...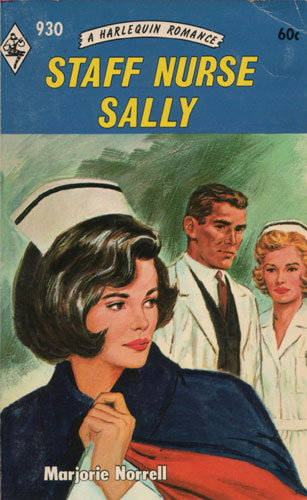 I set up a complicated trap and you walked right in.


d-oh!! I've been trying to hide my nefarious past as sinister brunette with a groovy cloak.