---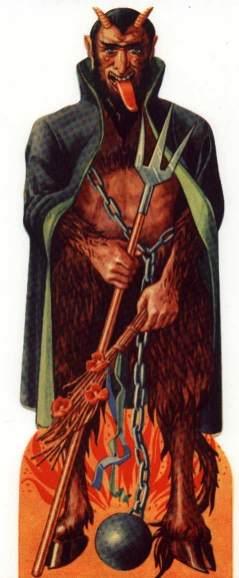 Happy Krampus Day to all my insensitive European friends!

And for a special Krampus Day treat I give you Cindy und Bert.


Cindy und Bert are very bored mit Krampus day.



---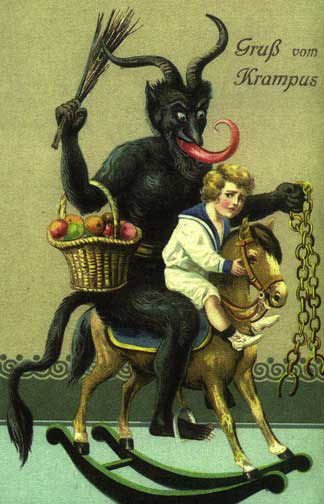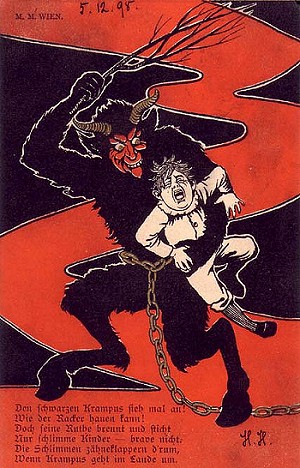 Keeping it real for the kids. More Krampus day news here!

Wow, cindy is scarier than ozzy!
Here's my Krampus:


uh, here:
http://www.flickr.com/photos/84221353@N00/324418541/

So you've been celebrating Krampus day forever Rob. I just found out about it and I haven't been so delighted since I discovered that St. Lucia, who plucked out her own eyes to avoid seeing evil, was the patron saint of Sweden.


its also the first day of channukah

http://www.zahal.org/judaica/p10.htm

It never occured to me to check the IDF web site. Mostly because I've been too busy on the MI6 website as well as the CIA Canine unit web site. (l'm busy looking for a career for me AND my dog)

I was in Vienna a few years back around this time and the sweet shops had devils made of dried fruit in their windows, which inspired me to make these seasonal menu covers/staff portraits. Little did I know I had a happy Krampus.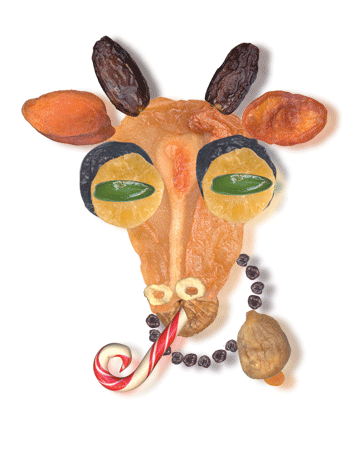 Those are beautiful, and yes you did have a happy Krampus unlike those bad Viennese children who were absconded by a goat-like monster and thwacked with sticks. Did you hear them screaming from your hotel room?

I vant to be on Hits a go go mit Cindy und Bert too!! mit their bored Pekinese ya! Vy can't dat be my vorld?? Why Grampas day why oh why Grampas day!!!