---
Top Ten Two From Art Fag
darling, we couldn't make it much past 2, let alone 10, but if you're willing to disregard our disregard, here are our choices for the best exhibitions of the past year (curiously enough, neither were reviewed by us in our regular little endeavour):

-Shary Boyle and Doug Paisley at the Pleasure Dome: perhaps grafting plaintive pop songs on to her projections is cheating slightly, but nevertheless, the closest we've come (in Toronto) to weeping at an art event.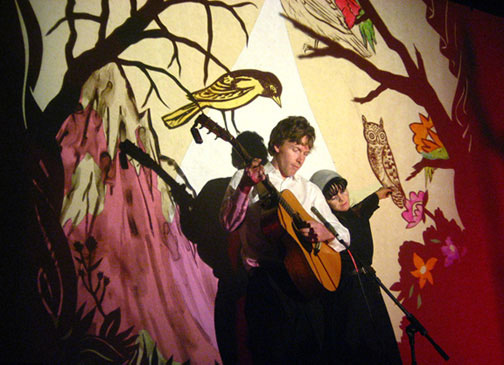 -Auto Emotion at the Power Plant: brilliant display of curatorial skill; thorough, ambitious, and funny (unfortunately rare in art shows, let alone video art shows). For all the reaming we gave them for their Toronto show, we must give credit where (and when) credit is due.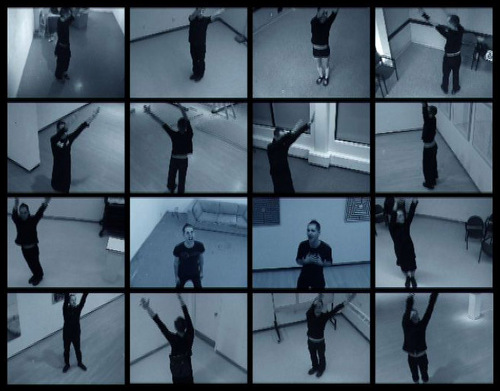 ---
I wasn't as enthusiastic over the whole Auto Emotion show, but I did rave over Benny Nemerofsky Ramsay's videos and had to admit that I had sold him short in the past.

The Shary Boyle show is also in my top two. My other selection is Tej Ajji's "Rightfully Yours" show at Hart House. Both excellent shows.

-Amos

We have no rules against duplication of list items. We rarely have rules about anything although last year we did fail to publish a list from a gallerist who only included the shows at that gallery. But that was only because Paul Petro would have been pissed off that he didn't think of it first.

We also fear his dog.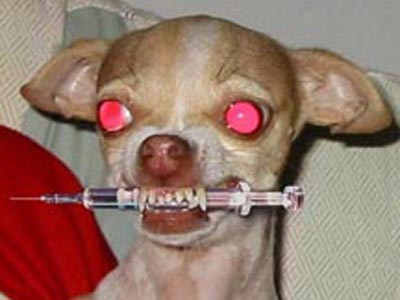 Is that Little Dude - Lorna I have tears in my eyes right now from that pic!!! oh thank you!! As for Art Fag what happend to the "Le" Art Fag I miss the frankaphone title!! Anyways I did not see Shari's show and I love here and her work so happy to see it listed Sholem - I mean Le Art Fag. And I also loved the Auto Emotion show at PP too it was from saccharine Benny to the most excellent Marina Ab!!! Krishtalka - I mean Le Art Fag you are the best!! closets are for brooms - not art critics nor for famous Canadian Female Post-Conceptual artists!!! Andrew x0

Sorry that's Shary!!! eek!! sorry Sholem

R.M. is stll solidly in the Daryl Vocat = Le Art Fag camp. I did manage to argue him out of his Chandra Bulucon theory.

b/t/w that's not a picture of Paul Petro's dog Little Dude, as I have mentioned previously, Little Dude is uglier, meaner and has missing limbs.