---


Daniel Barrow - Every Time I See Your Picture I Cry Tuesday, Sept. 30, 2008 4:00 pm at the Signy and Cleophee Eaton Theatre in The Royal Ontario Museum, Bloor & Avenue Road, Toronto (Enter via the Loblaws School Entrance, at the south end of the Museum.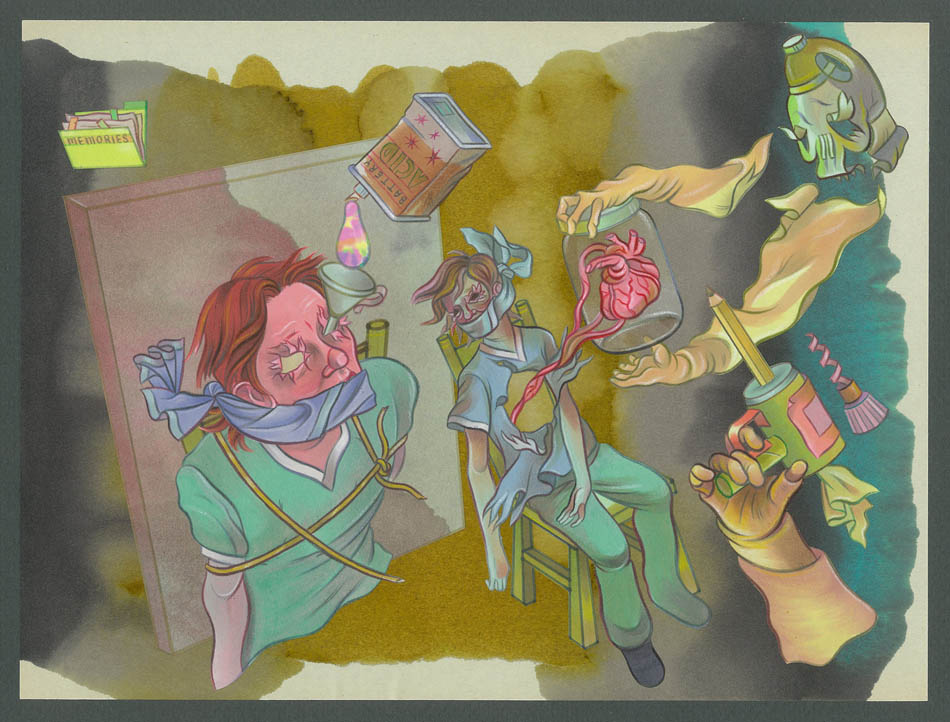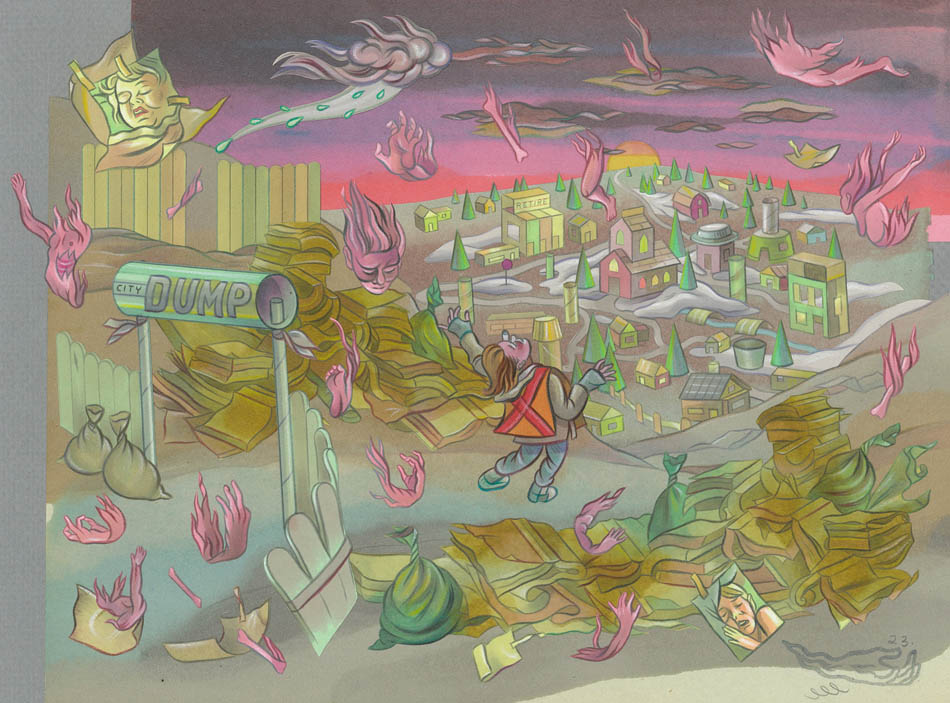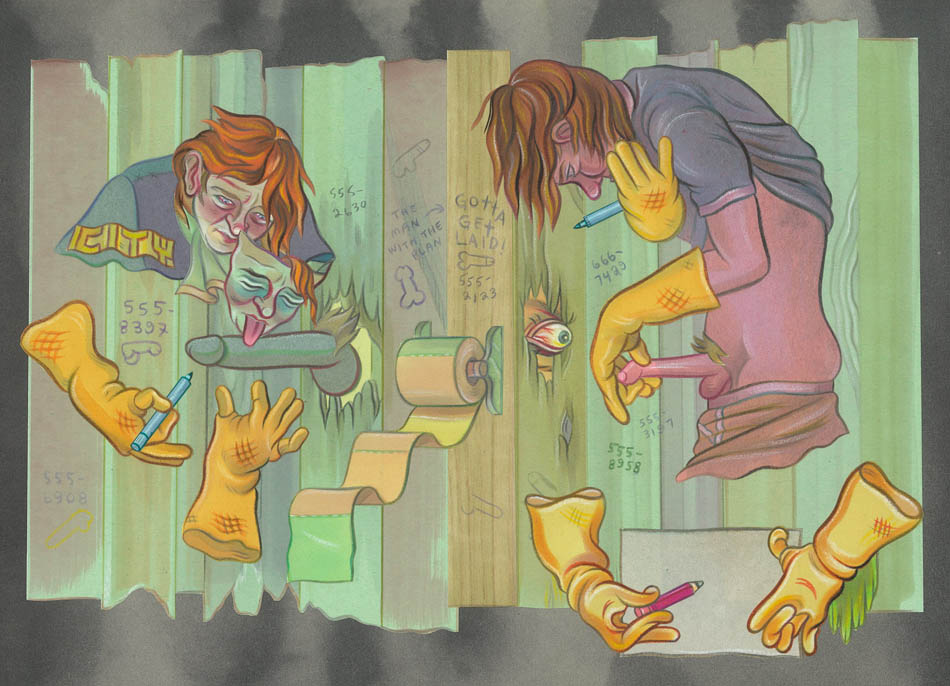 ---
Aside from pure bloody mindedness, the other thing Daniel and I have in common is that we both love Project Runway.

Where did you get these amazing images? I can never find anything online that looks quite like the performance...

He gave me his server password. So now I can print them all out and sign my own name at the bottom with a big purple magic marker.

When he takes me to court, and challenges me to a paint-off, I'm going to show up with my arm in a sling.

i also love project runway. i really like leanne but korto's cool too. some of kenley's clothes are nice, but mainly i want to punch her in the face. i question jerrell's taste.

i would totally go to the daniel barrow thing at the ROM if i wasn't desperately phobic of all things involving eyeballs.

Oh you should go, there's only one eyeball scene and you've just seen it, so you'll be fine.

(I pissed off Daniel at the Interaccess opening on Friday by telling him that Suede had been eliminated before he had a chance to watch it. Jo-Anne Balcaen started to describe a show she thought was Project Runway, but she had the wrong show so we gave her these deadly withering looks, like, You moron, you don't spend all your spare time watching this crap. What's wrong with you?)


Daniel Barrow was splendiferous! Thanks for posting this on your wonderful blog! Does anyone know if he is going to be putting this on again? I want to see it again! also where can I find some writing on him?


Extra wrote a review when he performed for Images Fest this past winter. Also, if you go to his site, http://www.danielbarrow.com/index.gif.htm he might have a press package with reviews posted there. You can also add your name to his mailing list there.