---

Sandra Rechico and Gwen MacGregor - MAPS IN DOUBT, a collaborative installation at Mercer Union
1286 Bloor Street W. Toronto ON
Friday Oct. 24 at 7 PM: The artists in conversation with curator Dan Adler. Reception follows at 8 PM.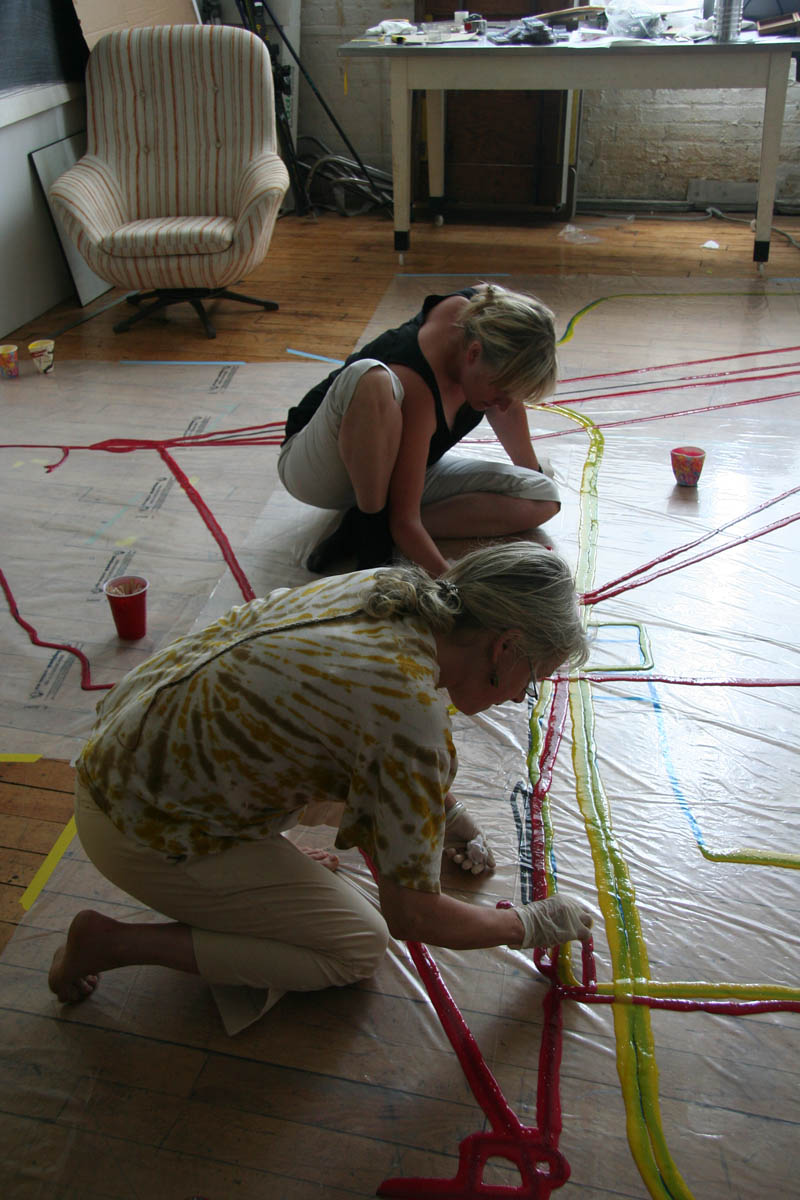 ---
i am ridonkulously excited about this show. it's gonna be awesome.

Look how hard those artists are workin'. It's gonna be good fer sure. Seriously, I am also stoked.

Sandra bought that chair (shown in her studio) on the same day that we picked up Bat-boy. Which brings the subject of this thread solidly around to MY DOG.

Beautiful work in this show. Congratulations to Sandra and Gwen, and cudos to Leslie Partridge for her awesome programming skilz.

I especially love the floppy map. Now I am trying to figure out why I love it so much.

Thanks Sally :-)