---

I got an insane, excessive hit of pleasure from images of Olaf Nicolai's Considering a Multiplicity of Appearances in Light of a Particular Aspect of Relevance. Or: Can Art Be Concrete. that I first saw on VVORK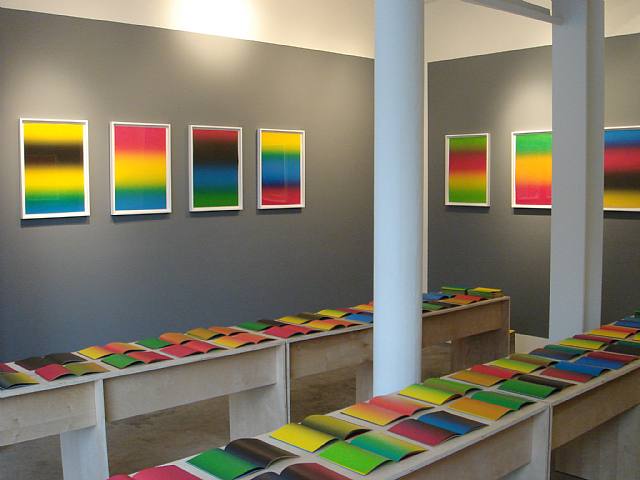 More from Joanne Mattera's blog.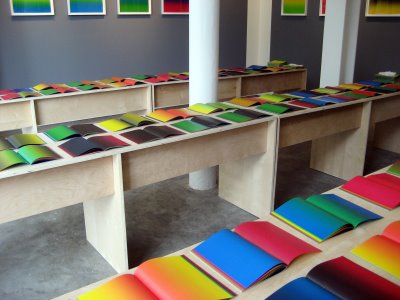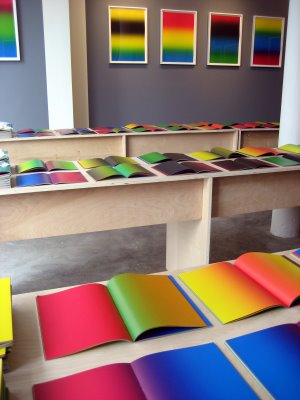 ---
I understand this pleasure you speak of. I too am giddy while soaking in the repetition of gradient sameness. cool.

There's another gradient piece by Cory Arcangel that was posted on Artfagcity in a review by Karen Archey. Much of the commentary was critical, though I liked it enough at the time I saw it.

That said, I find this work by Olaf Nicolai to be much more satisfying to me as an artist and a viewer.

More colour yum by Rafael Rozendaal (via Rhizome)

yowsa. I think its funny how much it looks like landscape.

It's a road movie.

More colour. Which reminds me of Rafael Rozendaal's color flip.

Love that. Its like the gratification of peeling sun burned skin. Seriously. Love it.

rafael rozendaal made this gradient website in 2002: http://www.wewillattack.com

Thanks, anon, I forgot about that piece.

(when I taught the web art class I showed a lot of his work)