---
I'm choosing my final Flint portrait from Danger Dogs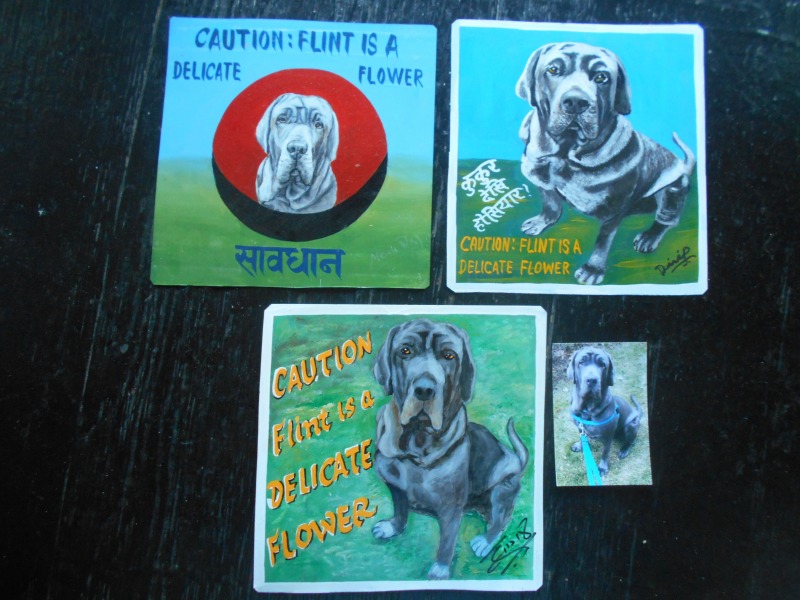 ---
The one in the bottom looks best to me...but what do I know!

I like top two, what happens to the ones you donít pick?

I've decided on the one on the left with the red circle because it has the saddest eyes.
All the artists get paid for their work, but I only get one painting, the other two will be sold online or at craft fairs in California.
You should give(sell) the bottom one to the "Justice"...to help him overcome his fear of large dogs

His Honour, the Justice, isn't scared of Flint. BECAUSE FLINT IS A DELICATE FLOWER.