---
View current page
...more recent posts
---
Von Bark says that Blume by EinstŁrzende Neubauten is his favourite rock video ever. I can see why.
---
Kristin Lucas ó one of the best artists in the world ó has a show on at Postmasters Gallery in NYC til Nov. 24th. Wish I could go see it.
Pictures here
.
---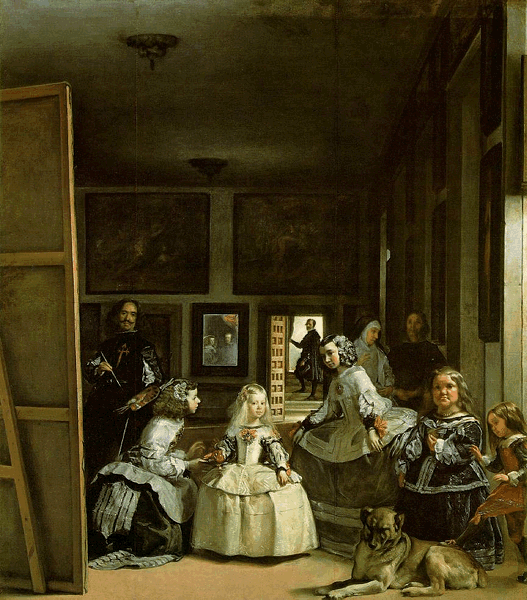 ...with apologies to
Eve Sussman
whose video about
Las Meninas
I have not seen. But I would very much like to.
---
Some images from
Goin' Postal
, a fabulous show of mail art curated by
Miles Collyer
. On view at
Art Metropole
until November 24th. Thanks for the pictures, Miles!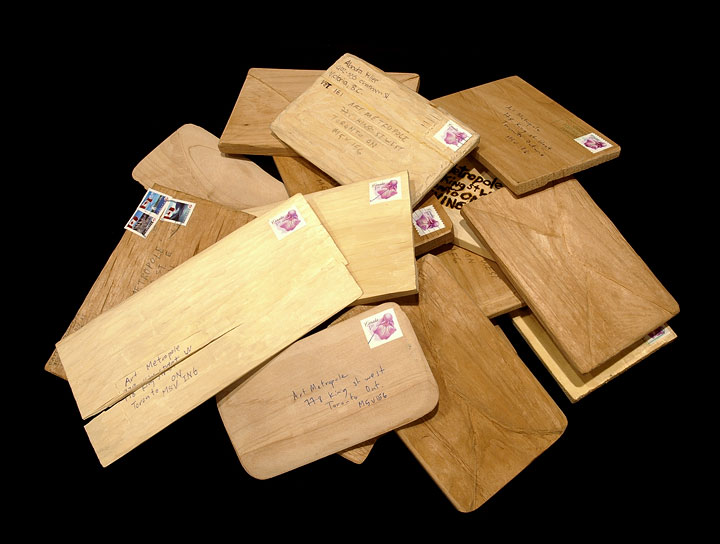 Above: wooden envelope/postcards sent to Art Metropole anonymously by
Lucy Pullen
and her class.
Below: images from Kevin Immanuel's project,
The Foucault Letters
(2001 & 2007) in which he purchased memberships to Canadian galleries under the name Michel Foucault.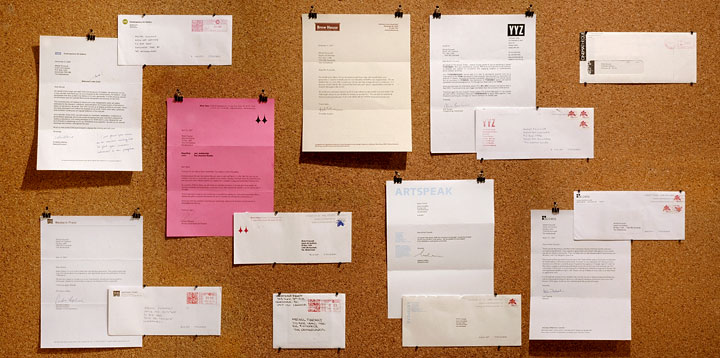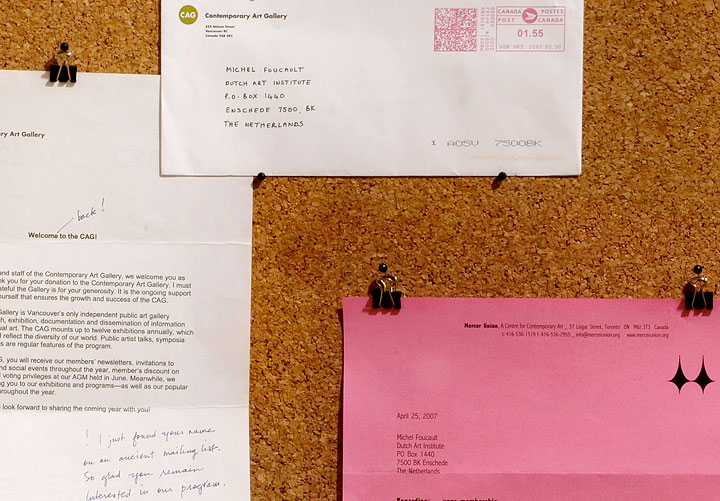 Below: a selection of mail sent between
Marc Bell
,
Jason MacLean
and Terry Piercey (with artists' labels).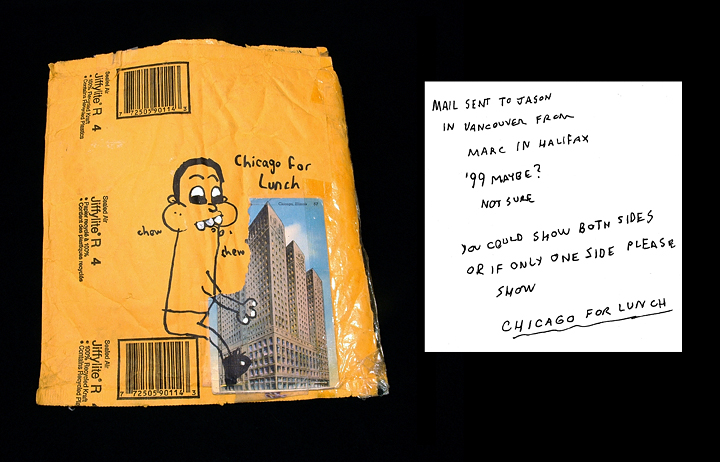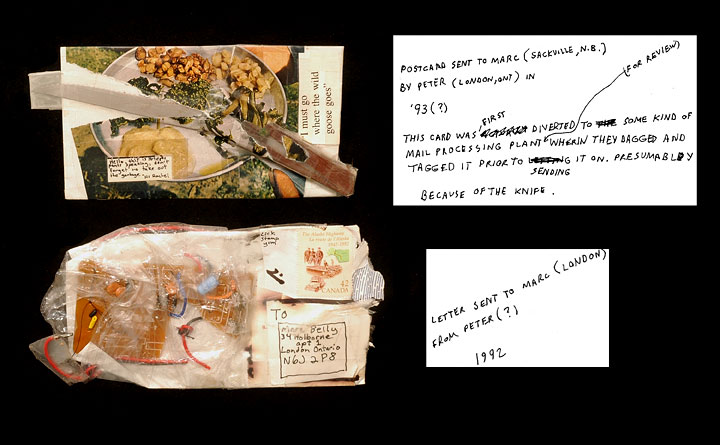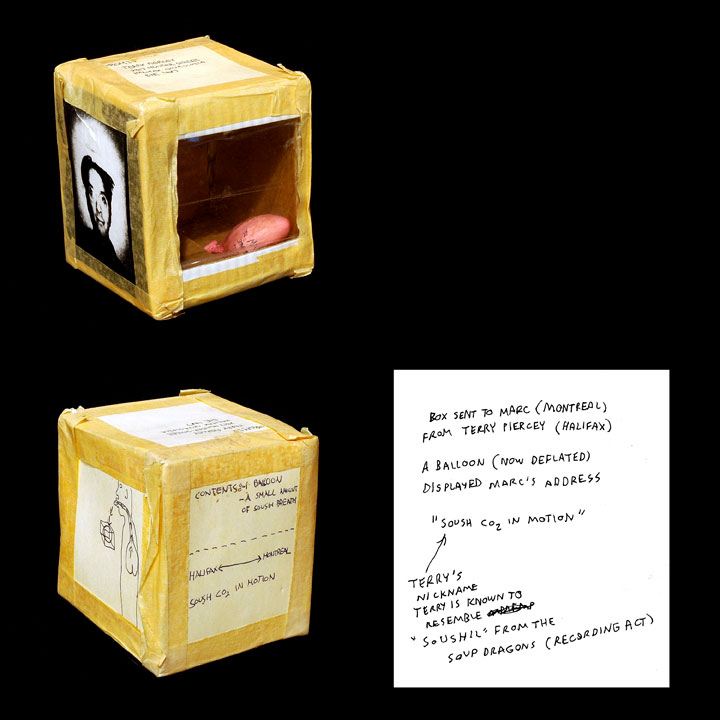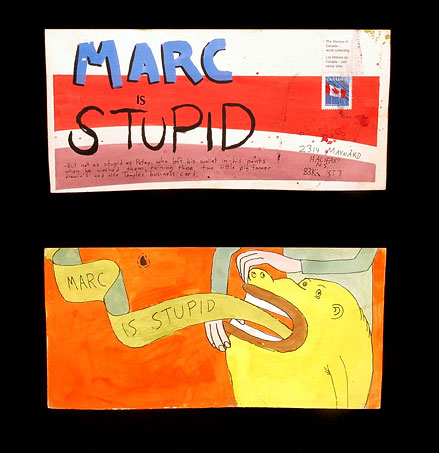 ---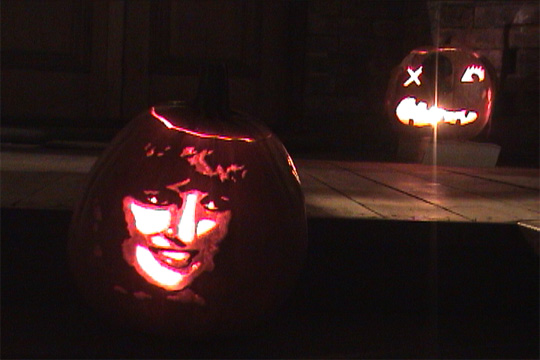 Diana, Princess of Wales.
I WON. I WON.
(Ed Pien did the retarded pumpkin on the right. He and a bunch of other jealous also-rans are threatening to chase me around with their cell phone cameras until my Diana pumpkin smashes against a wall)
This also counts as a
Canada Council KEY MOMENT
in my art career making me the
anointed one
for the next 12 months. (Luis Jacob is so last summer)
---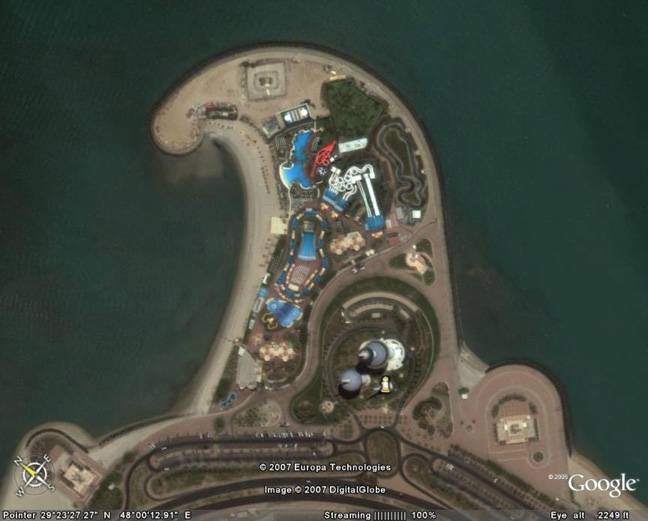 I rarely go to
About.com
, the info site owned by the New York Times, there's something about the page layout and the logo that I can't stand. (except I went there for tips on pumpkin carving prior to creating last year's non-award winning
masterpiece
) But I will overcome my distaste for friendly orange spheres because they have hired one of my favourite writers, the brilliantly witty, informed and cranky
Pierre Tristam
of
Candide's Notebooks
to create the content for their new
Middle East Issues
site.
---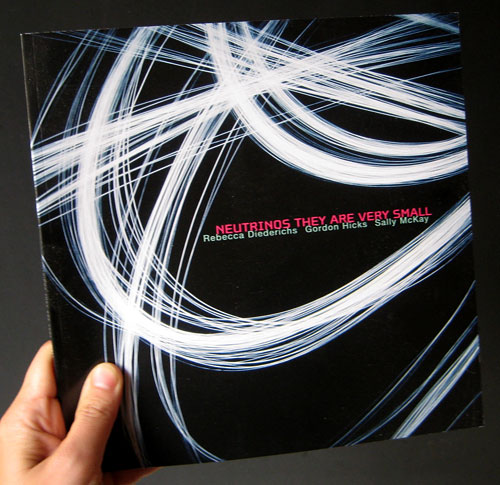 Lisa Kiss
, super desinger extraordinaire, just won an
OAAG award
for her design of our
Neutrinos They Are Very Small
catalogue. Yay.
---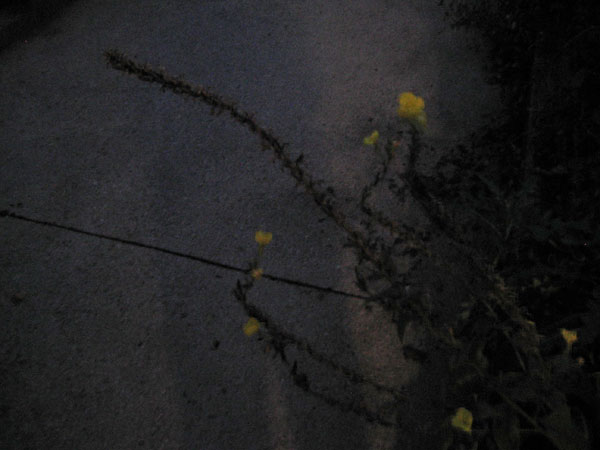 The evening primrose is my favourite plant. I think there are a bunch of varieties. The ones in our garden are weedy things that slowly take the shape of pokey spikes. They produce little yellow blooms that open at sunset and die off the next afternoon. Me and VB tend toward the nocturnal ourselves, and we like to sit outside in the evening. This scraggly little plant, popping open new buds every single night, makes very good company.
---
This week's little image assignment for school is about "the gaze."
Vito Acconic, Theme Song, 1973
video, 33 minutes

sample dialogue:

Look right in here, right into me. Oh look how my bodyís waiting for you.

We donít have to worry about tomorrow, we donít have to worry about forever, it just has to be about now. We donít need any illusions, we donít want any illusions, right?

Sure, you can be on stage, you can be on stage with me. Iíll put you in the spotlight!

Iíll admire you, Iíll love you. Iíll watch every move you make.

Youíre gonna let me be all alone. Youíre gonna leave me before we even had a chance to get started.

Iíll remember the time when we couldíve been together.

Oh wouldnít you have wanted to be a memory for me? Wouldnít you have wanted to be fixed in my mind?

Vito Acconci activates Ďthe gazeí in a most aggressive and frustrating manner. The artist lies on a carpet≠ ó his face seemingly crushed up against the inside of the monitor's screen ó attempting to seduce the viewer to join him in the space that he inhabits. It is a prolonged monologue, conducted an unpleasant, bar-stool tone of seedy, hasty need. Yet at times, watching this video, I thought about succumbing, if only to stem Acconciís relentless flow of sleaze. But of course, this creature addressing me is not a person, itís an artwork, and I am categorically, ontologically unable to join Acconci in his representational space, even when I reluctantly agree to do so.

As viewers, we are both tantalized and rebuked. We gaze and the artwork appears to gaze back. We are implicated by the representational gaze, but it remains remote. As with Lacanís glittering sardine can (see comments), we are not seen by that which we behold. Seduced, and then rejected≠ ó by an artwork! Itís shameful but itís also deeply funny. I walked away from Theme Song laughing and feeling that despite (or because of), the existential gaps and voids, Iíd been given a weird little gift.

see the video here (but it's better full screen on a tv monitor)