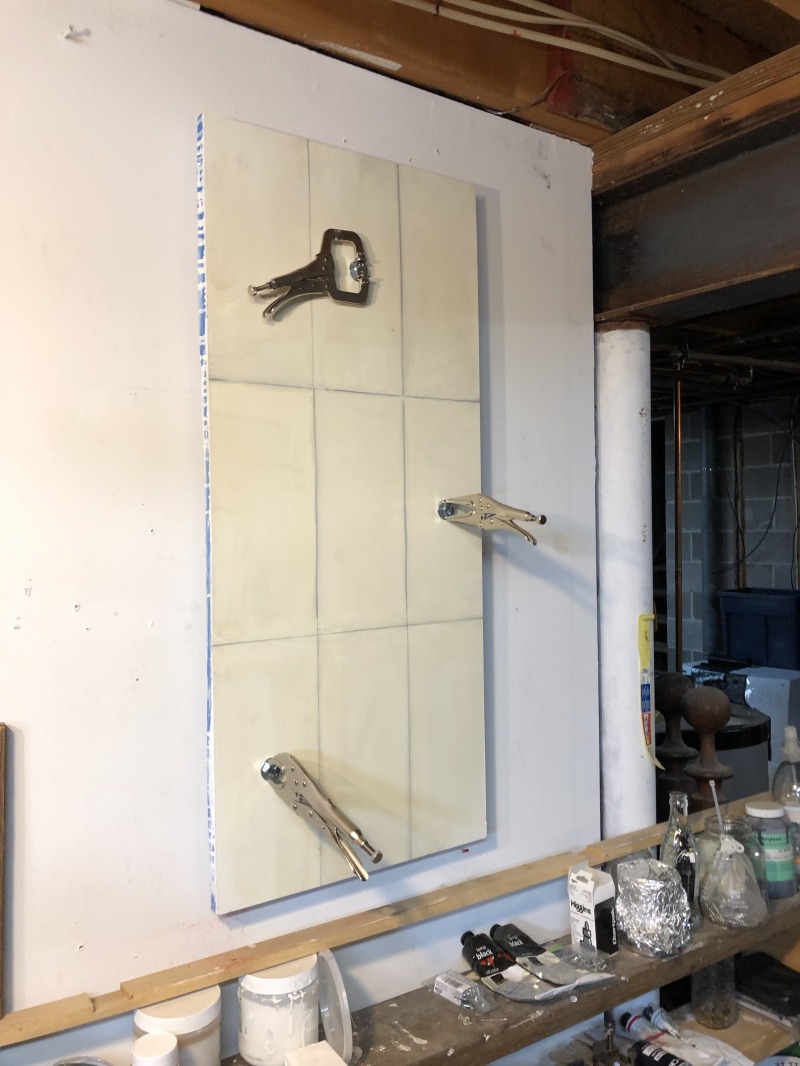 ---
"Untitled" work in progress. generic mini vise-grip set, metal fasteners, oil, gesso and graphite on birch plywood panel 16" x 36"
In other news, seminal work One Hundred Wrenches has been retitled Ninety Seven Wrenches.
Jim that piece was Untitled but footnoted as (my first 1000 wrenches) after a wrench collectors guide book. He also had a sequel, my 2nd 1000 wrenches. I bought this mini set of three at the local tractor supply company for $9.99. Thanks for remembering!






Sorry I had the name wrong. Really liked that show!






Thatís ok, thanks!




https://www.youtube.com/watch?v=OQvdqmwFPf0
It's been so long since I've seen modern times I'd forgotten that scene, but that about nails it.
Desperate times, using a wrench as a hammer.





keep it up bill!!
Thanks!