Schwarz
---
View current page
...more recent posts
BRAZIL, THE TROPICALIST REVOLUTION


[link] [add a comment]


fan museum

via vz
[link] [1 comment]


kodiak steel home / fire, tornado and earthquake proof


[link] [1 comment]


gene windfield's wild cad paint job


[link] [add a comment]


Blade's '72 t-bird


[link] [add a comment]


poets on the peaks / look-out cabins (see gallery)

via justin
[link] [add a comment]


casa do penedo / portugal

via justin
[link] [1 comment]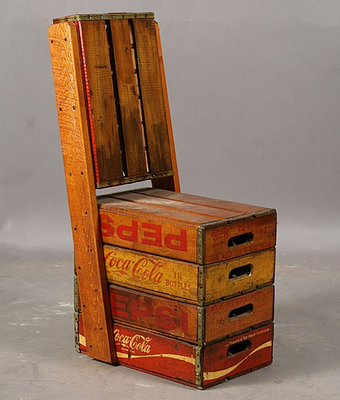 via gregorg
[link] [add a comment]


city cottage


[link] [add a comment]


$300.00 house competition


[link] [2 comments]


record houses / swimsuit issue

via things
[link] [2 comments]


315 goat hill rd lambertville modern
via adman
[link] [11 comments]


new digital fonts from rare letterpress wood type

via adman
[link] [add a comment]


kohler at stahl house (case study no. 22)

via vz
[link] [add a comment]


5 cd box box bristol sessions


[link] [add a comment]


which is greener: hemp vs cotton? spoiler: hemp.


[link] [3 comments]


self powered kitchen
personal auto-gyro

via vz
[link] [add a comment]


Foreclosed Neutra in Beverly Hills Being Sold as a Teardown


[link] [add a comment]


the wrecking crew movie


[link] [add a comment]



[link] [3 comments]


charter of the forest


[link] [6 comments]


In fact, she was so much focused on being forward-looking that I think there's a way in which she didn't sort of take care of or shape her image. She said the worst thing that ever happened to her was the photograph of 'The Irascibles' in Life magazine in 1951 [below right], but I think if it hadn't been for that photograph, nobody would know who she is! I think Hedda felt that it hurt because the associations she thought were false. She didn't consider herself an abstract artist. She thought basically she was discovering America and drawing America as she saw it. She didn't think she was an expressionist, she thought she was an anti-emotive artist. She also felt like the men were peeved at her because they thought her presence, a woman's presence took away from the seriousness of their mission.
From left, works from 1989: "The United States Courts Are Partial to the Government," "No Mandatory Patriotism" (center) and "The United States Government Destroys Art."





robert j coady, man of the soil.