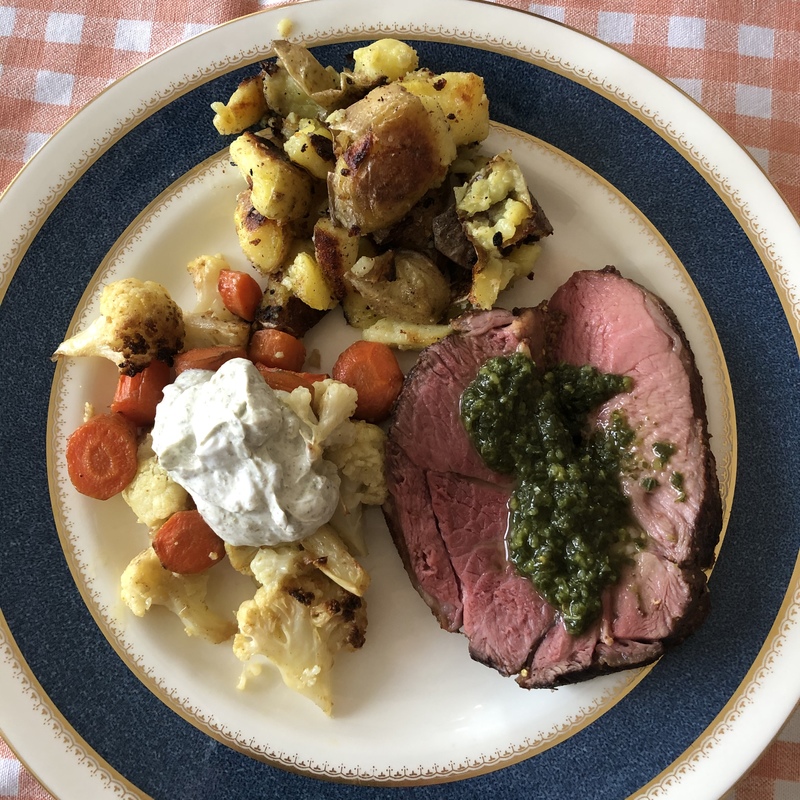 Happy Easter.
---
What is white?
Meat looks grand cru
Greek yogurt with lots of zatar. Love that combo on root vegetables (especially carrots).

Chimichurri on lamb which turned out to be nice combo.

looks yum. sure i can out do that. just give me a minute.

just a little home cooking i whipped up. abbondanza!






just made shells w/ alfredo sauce & a side salad. no bread sticks. got a half gallon of half and half delivered yesterday and the expiration date is the 25th so had to come up with something to use it fast. any ideas for basic cookery?






White Russians





Ha!






5 Breadsticks? wow!





carbo-loading for my tv marathon tomorrow.





Chimichurri + lamb amazing, super usual IMHO, add a splash to a kale pesto one day.....

Linda cooked most of this.....