is it true portland created Hawaiian pizza? 1957? It must have created French pizza w/ frog legs......this placed lasted 3 month FYI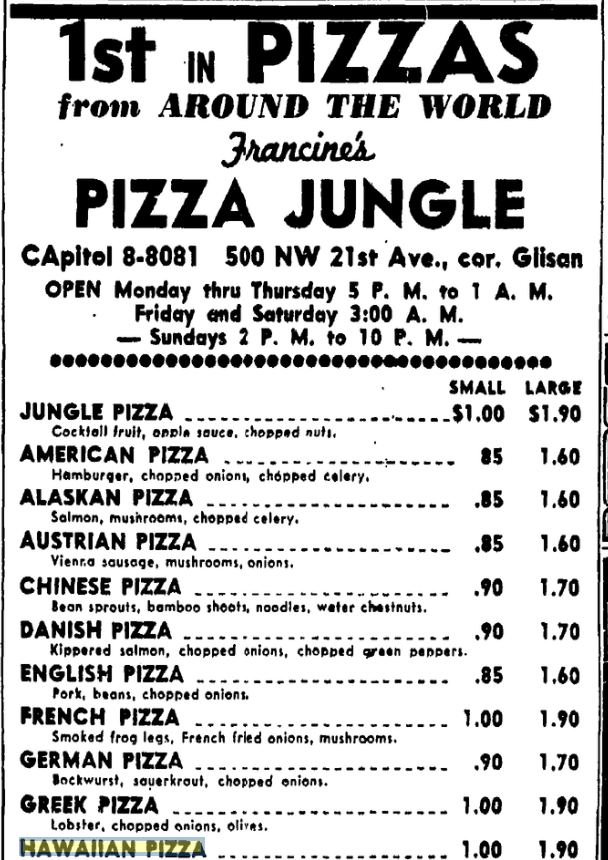 ---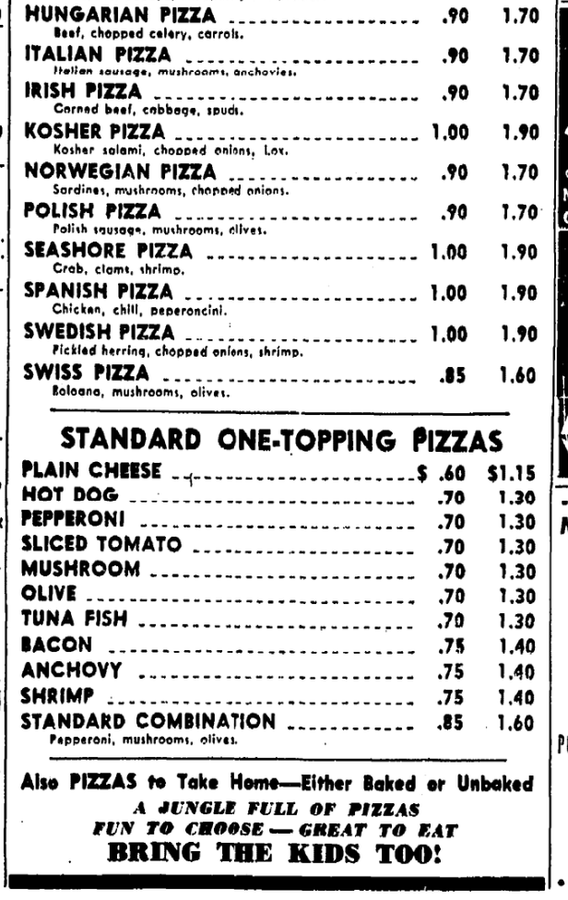 did they taste any of these before printing the menus?





Glad to see they offered Italian pizza. That location was Silver Dollar Pizza by the time I was eating there in the 70's, corner of 21st and Glisan, half a block west of MLC. I think it's still a pizza joint. Hawaiian pizza is still a thing in Portland.
Jungle pizza? It's gotta be racist! Let's protest like it's 1957.

according to the guy who posted it on twitter the hawaiian pizza is pineapple, papaya, green pepper. so that claim is dubious as no ham but footnote worthy.
If its the first printed "hawaiian pizza" than he is the creator, someone might have change morphed it but sounds first to me:>)

https://time.com/4814056/hawaiian-pizza-pineapple-sam-panopoulos-death/
Maybe skinny for the win. Article says he invented opened his place in1962, skinny's menu is from 1957? But it doesn't have canadian bacon. In my book Hawaiian pizza ought to have spam instead of ham, eh?






I thought spam was an ingredient, but any ham would do. Portland does have the apparent scoop.





https://www.jambase.com/article/bill-walton-shares-volcano-fire-on-the-mountain-story

smoke on the willamette, fire in my eyes.....

maybe you need to be open a year to get creds:>)