gonna try to make a poshed up version of this with wine instead of water and mushooms, served w/ french fries instead of rice....
---
Are you using two cups of wine in place of two cups of water?

Yes but I am making a smaller 2/3 sized version with thighs

I picked a light flavorful white from Austria

I'm using thighs too, with this because it's what I have on hand
Are we cooking the same dish tonight!! Where did you get that wine, love the label and ORGANIC!!........i am skipping the flour part, going GF.
Iím cooking it tonight so I guess we are. The wine came from the fish market in Woodstock. 11.95 per bottle. Itís great as a daily glug glug
Thighs are the best! Sounds like a decent glug too
It's a good wine for the price.

but steve you can buy wine from me for $7..........dont for get to post some pictures........bill and dave can vote a winner.......maybe mb or alex can be a tiebraker.....not many of us left here:>)

Chopped DMT......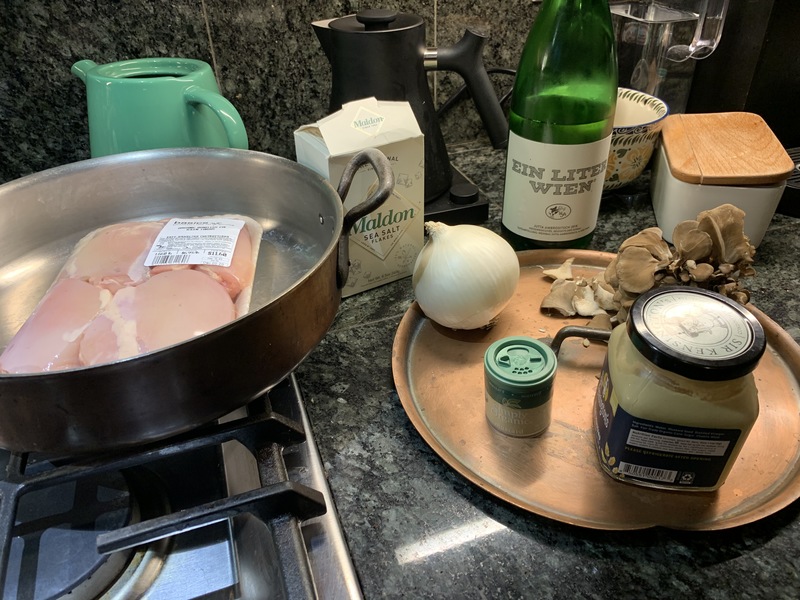 I am adding lots of butter and oil, way more than asked for......
I went with the flour. I'm finishing with butter and a little parsley, it's almost done, gonna bring some to my mom tonight in hopes that she'll eat. Her appetite is almost gone.
good son!!!!

Im listening...!!
You guys funny..
sdb....

They're closing down indoor restaurant dining in NYC again, so send me a serving.

indoor dining is June 2021

Dibi is doing doing a version of mustard lobster......served w/ fried cucumbers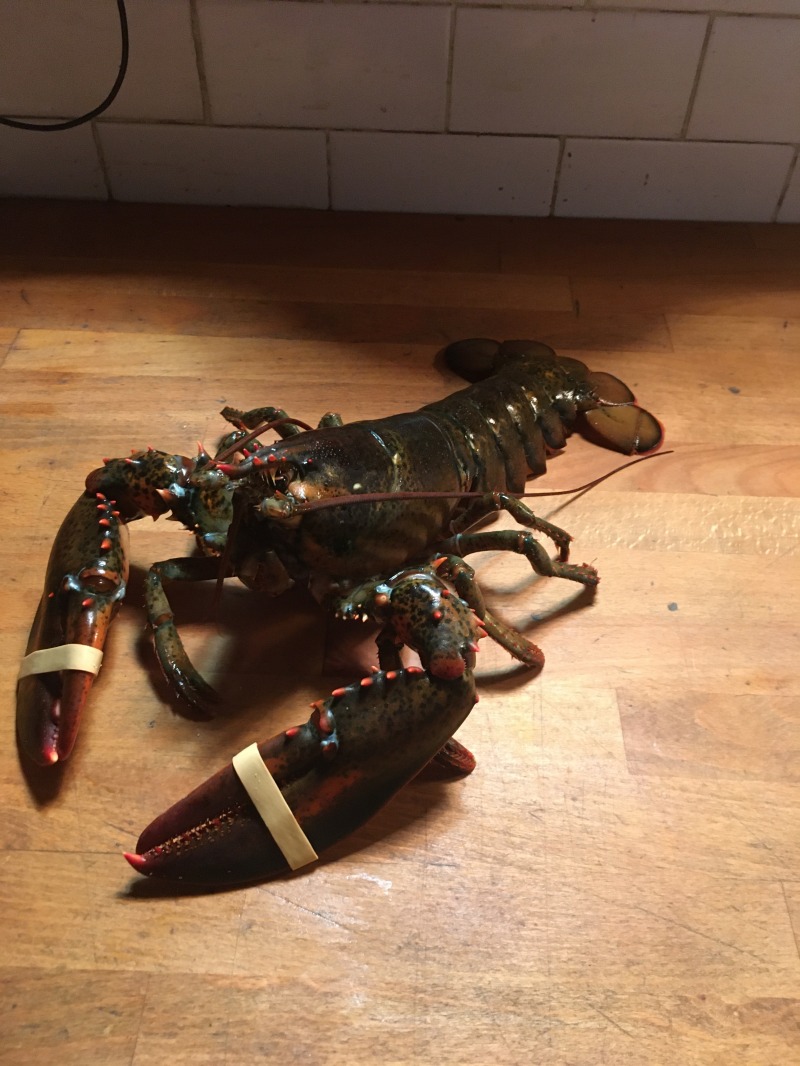 No fried cud's..! you made that up.....
sdb




Cuc's.....maybe I try actually

I ate mine with french fries, mom is getting tater tots, which I think will be better.
I cooked eight thighs so there will be leftovers for Erin tonight and both of us tomorrow, or maybe I'll freeze just to see what happens. Next batch will be gluten free.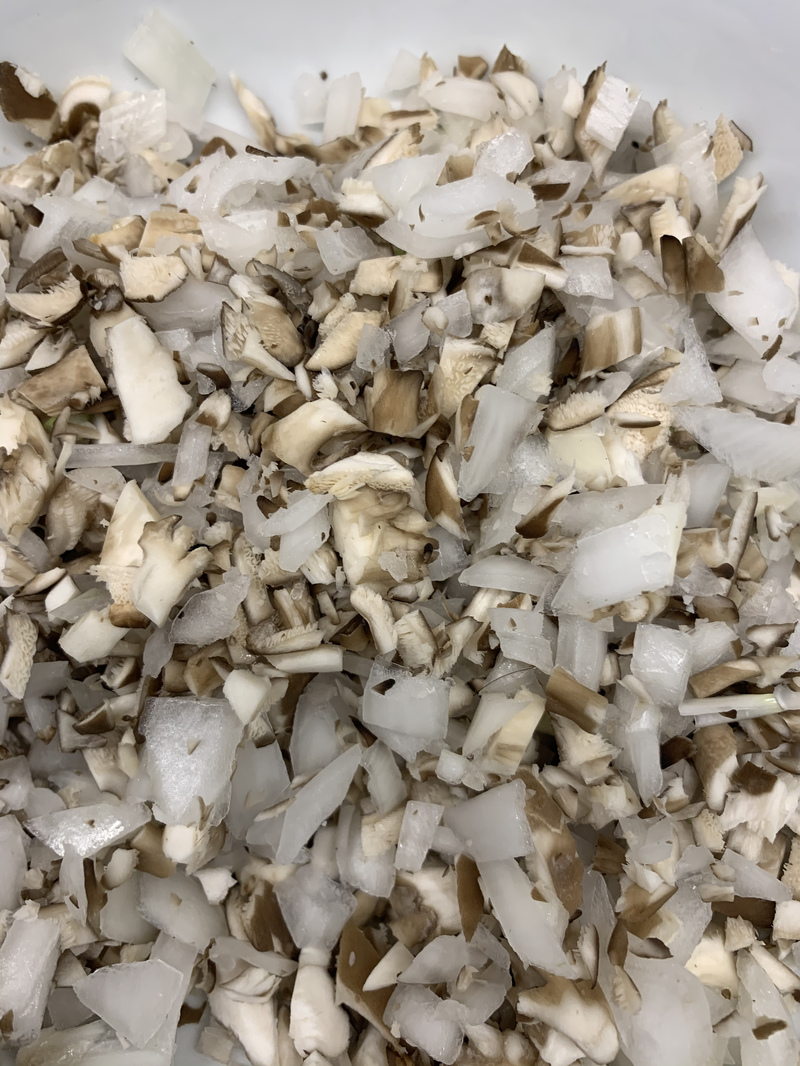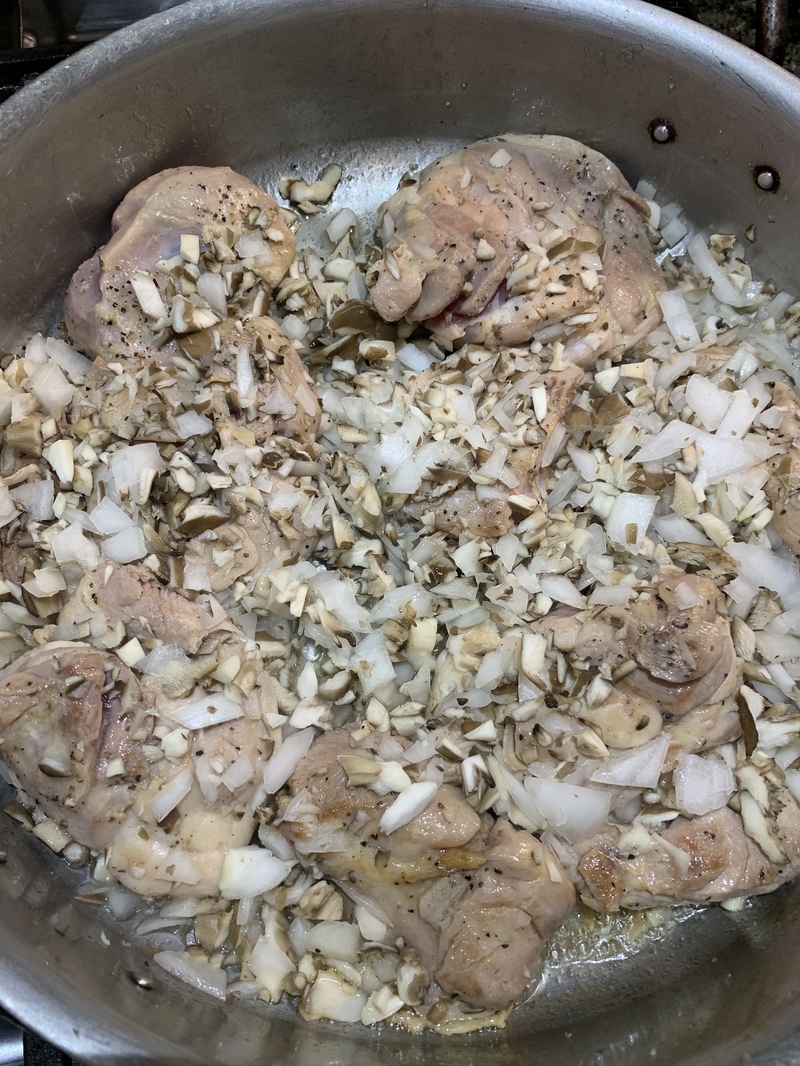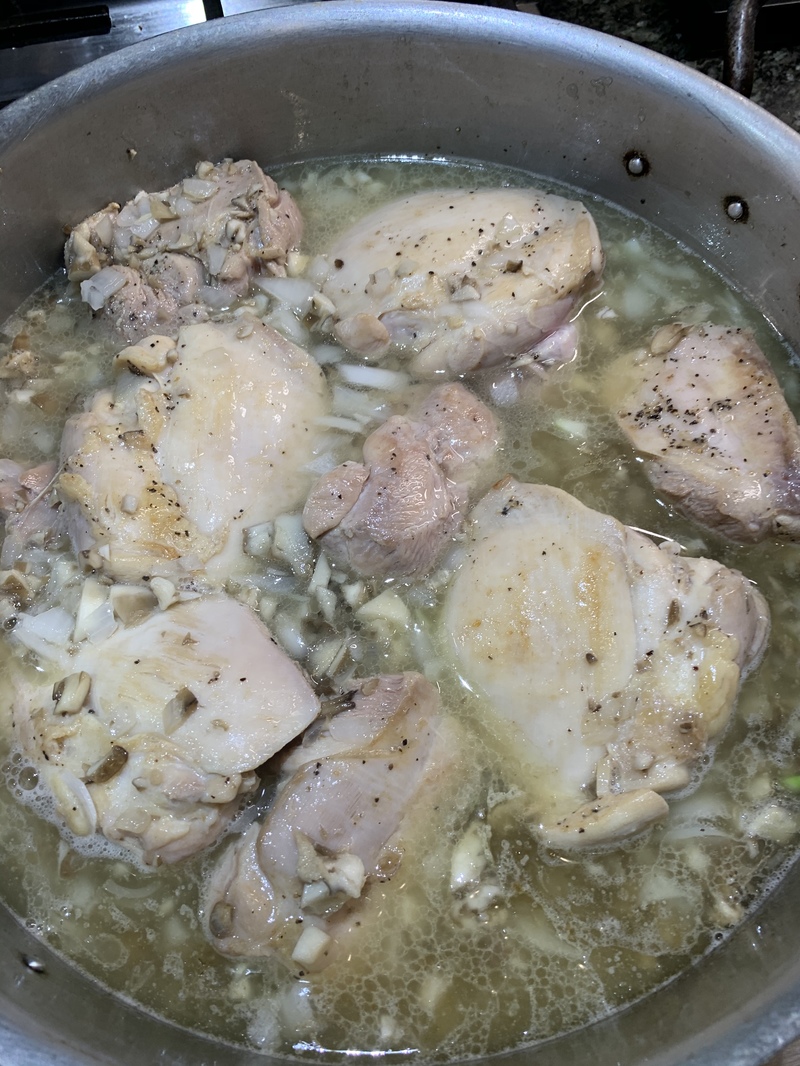 Nice...!
More brown next time...??
SDB





I think i had the heat too low......did the 1 1/2 min a side.....first try:>)






I ended up having to fry mine for 8 or so min to get a good brown before adding the onion. Worked out well. I don't see how one could brown 8 thighs in 1.5 min unless using a wok.




Yea man....dont be afraid of the brown..
Gotta show those thighs who's boss...!
sdb

Mine for sure failed on many levels but itís edible....I will drown my sorrows well and InstantPot the whole thing sans fries manana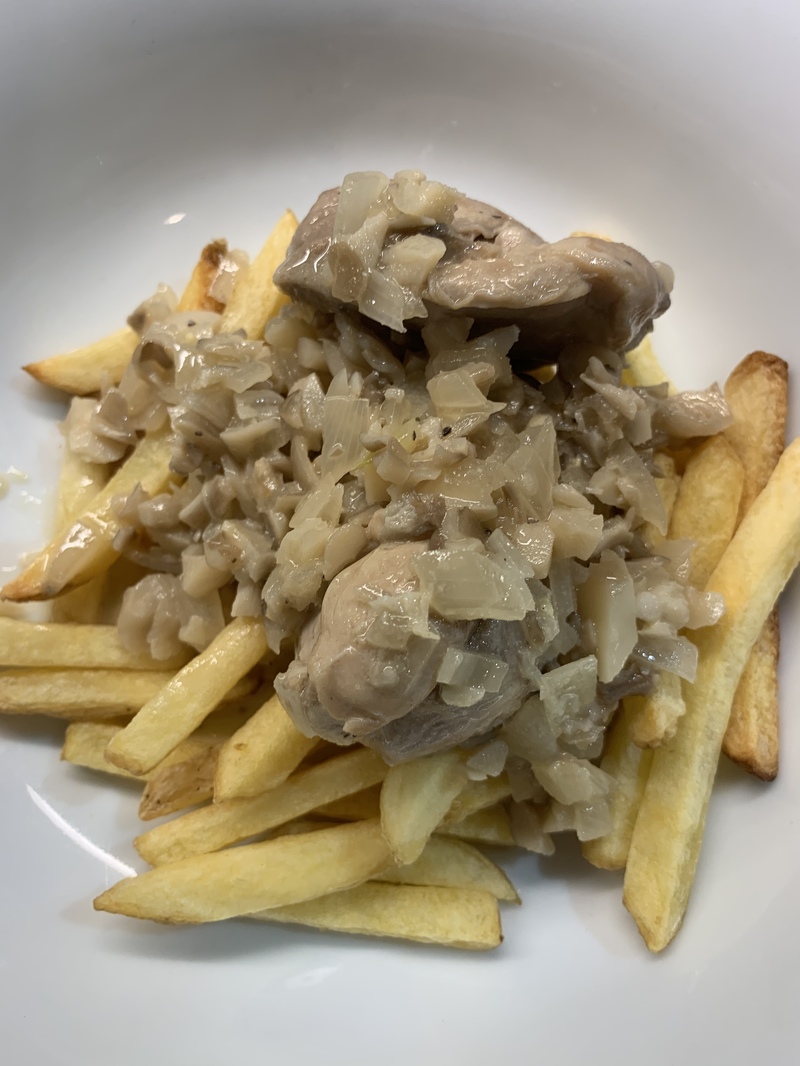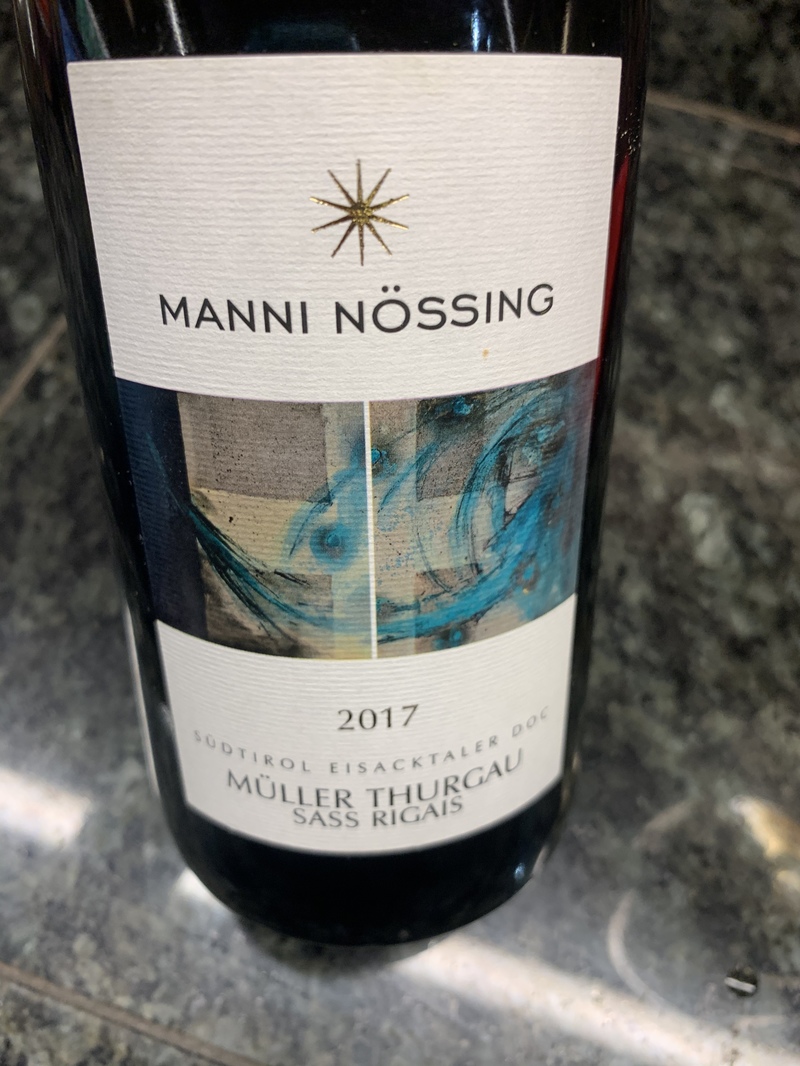 parsley??
sdb

It returns as chicken mustard soup with more shrooms, asparagus, broccoli, swiss chard, stock, hot sauce.....!!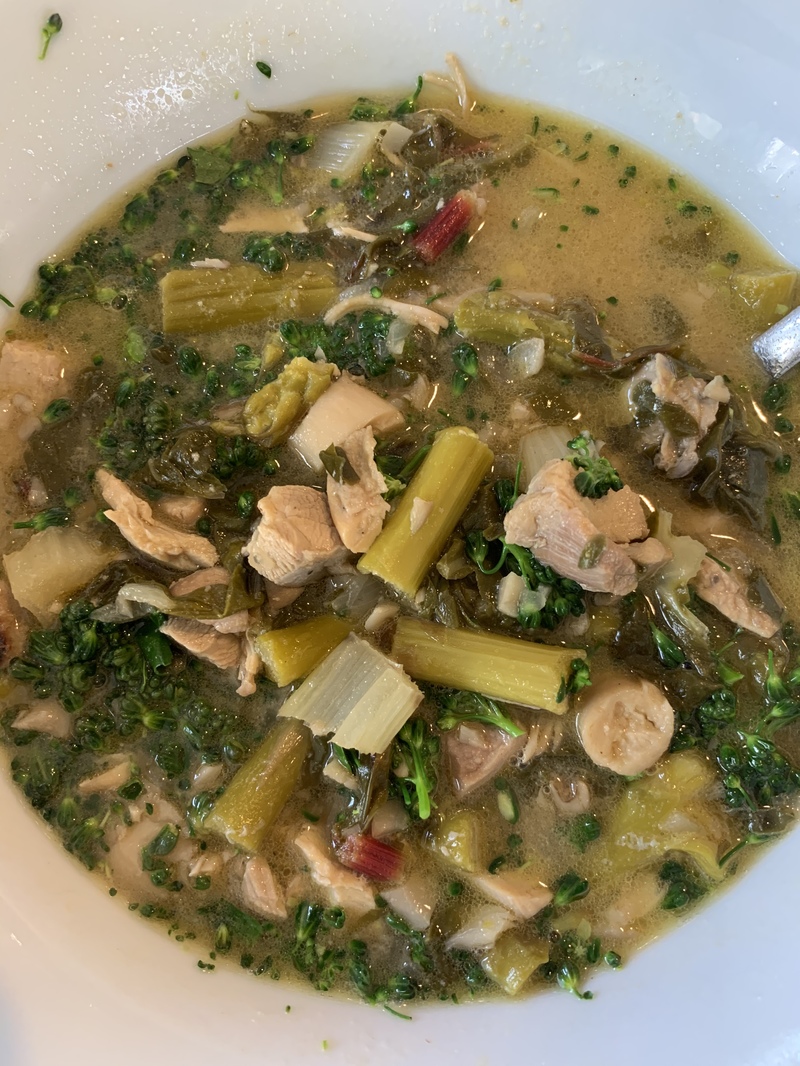 Every ones a winner!

Well done sir...!
sdb

where is the dead lobstah shots?:>)
Oh geez....sorry about that....didnt really document..
Basically boiled the little sucker-1.6 lbs-
Took apart...fried up all the shells w olive earl, gahlic...made stock...
Fried up pancetta...oinion, red peppering, tarragon, little buttah... tomatoe paste, white wine, reduce...throw in stock...reduce....get it little sticky....put in lob meat, and other various inner material....
Boom....!
Tasty..
I mixed in w previous made pasta w squid...
M Segre had w rice...She liked apparently
Boom
Tasty....
sdb

or as Emeril would say "Bam!"






!!!!!:>)