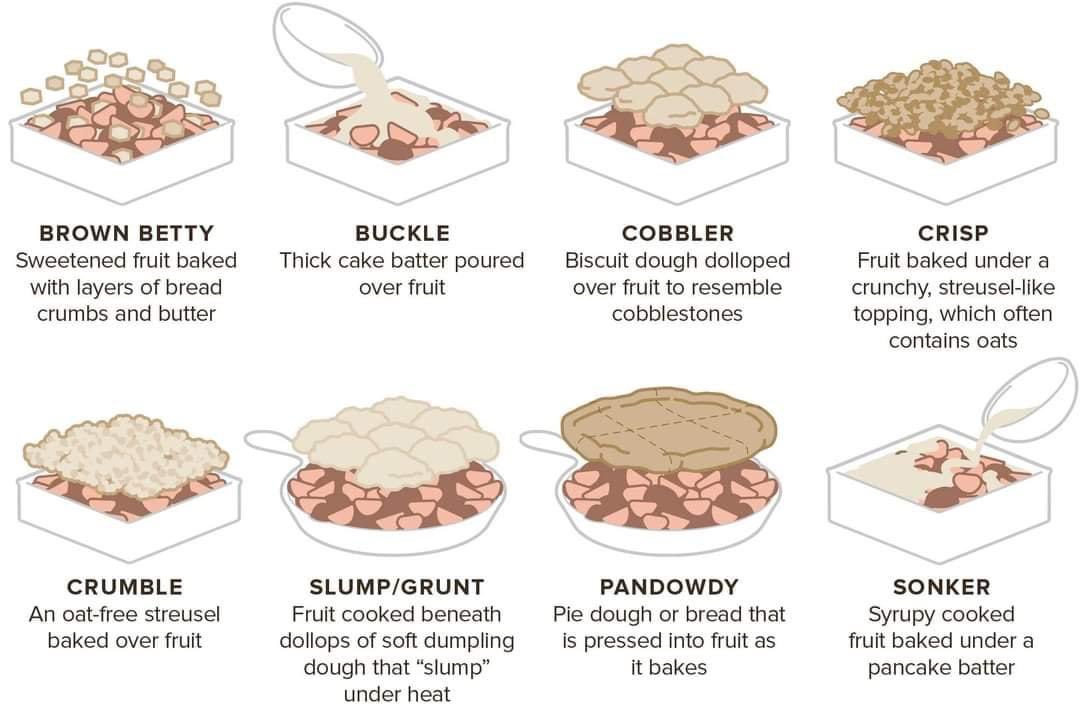 ---
I think I already posted the slump/grunt
according to this Dorie's "cobbler" recipe is more of a buckle . . . but what's in a name?

1/2 eaten gluten free sonker photo coming here soon
https://en.wikipedia.org/wiki/Dutch_baby_pancake

Dutch Baby
think ive posted this before. on my bucket list of breakfastables although as with all carb heavy delicacies id be five bites in and be ready to go back to bed although i feel the same way after half a cup of coffee in the am.