View current page
...more recent posts
Pr0hibition K1t


- bill 2-11-2013 12:40 pm [link] [1 ref] [add a comment]


bar juicer


- bill 2-05-2013 1:58 pm [link] [2 refs] [add a comment]


sazerac

And the nature of an old fashioned.
- bill 1-30-2013 12:36 pm [link] [add a comment]


spaghetti dog bites



- bill 1-26-2013 12:58 pm [link] [3 comments]


finally a place to get crawfish on the les.
- dave 1-26-2013 2:49 am [link] [add a comment]


keen waaaaa
- dave 1-25-2013 7:25 pm [link] [add a comment]


Everyone talks about how globalization "McDonalds-izes" the world, but the funny thing about a place like New York is that you can get basically every kind of food *except* whatever they serve at the foreign outposts of our proud American chains.
- dave 1-24-2013 9:59 pm [link] [1 comment]


New in Bay Ridge, Davidís Brisket House. Second location for a once Jewish, now Muslim operation. Gets generally good reviews; I tried a brisket sandwich, found it pretty good, but not as flavorful or juicy as the genuine barbeque ones from that place in Connecticut.
- alex 1-10-2013 1:24 pm [link] [1 ref] [add a comment]


Argentine inspired Wood Grill


- bill 1-08-2013 5:06 pm [link] [1 comment]


#1 Chez Panise (100% perfecto)
#2 Nopalito (new to me and stellar, from the Nopa people, will never not go if I am in SF, sensational)
#3 Slanted Door (better than last time)
Zuni very good as usual but will skip it next time, Moss Room was very worthy for a Museum lunch (Slanted Door is the consultant),
Camino in Oakland very good but tried very little of the menu, Terroir fun for wine as you know, Bettle Nut tasty Malay food works in a pinch...
- Skinny 1-03-2013 2:28 pm [link] [add a comment]


the wheel wine biz podcast (and others)


- bill 1-02-2013 4:32 pm [link] [1 comment]


While I was roasting a chicken, I nipped down to the store to buy some veggies to eat alongside the chicken. The store had a hot rack with a few nice roasted chickens. I'm thinking, "why all the effort of seasoning inside, outside and under the skin, cooking briefly in a hot oven, then finishing over a long time in a slow oven, when these here chickens are so easy."


Heading over to Brunswick ga. today. My paternal grandma was raised there in a minorcan fishing community. Found the indigo sea shanty and will look for some Brunswick stew.





The frost blankets have been deployed. Tuesday projected to get down to 33 F.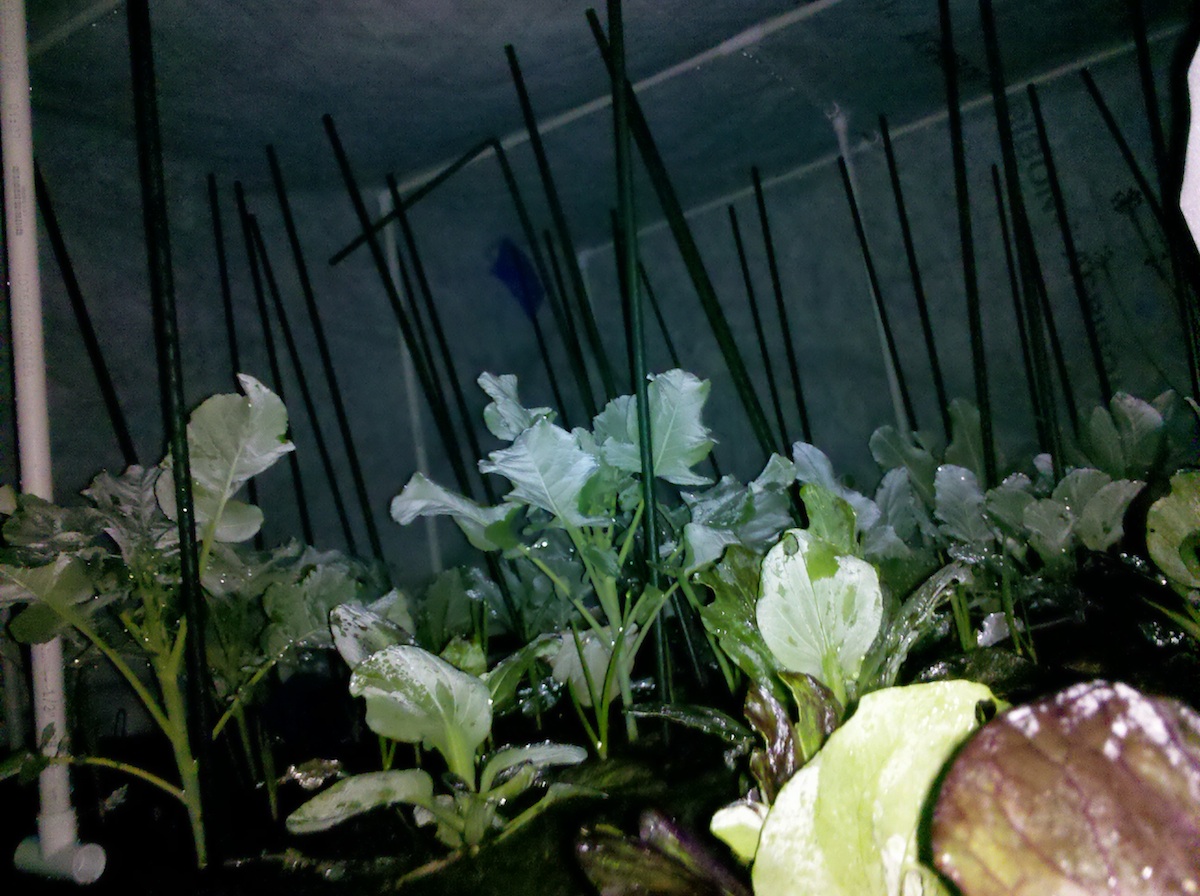 melted snowman cookie tutorial





Food faith at the end of time.



raw zucchini "pasta" with an avocado & pea pesto

Via brc



my cousin now officially defines crunchy.