Tom Moody - Artwork 2004-6
thumbnail views of additional work (not linked to images on this page)
---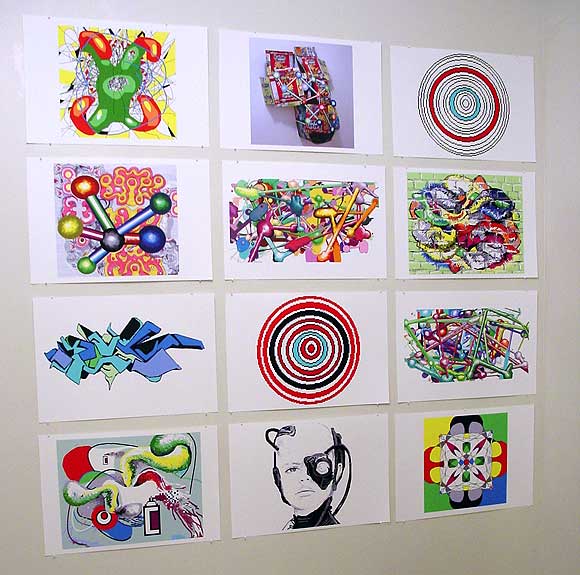 My criteria for this group of images were everything had to: (i) be printed landscape orientation, 13 x 19 inches, and (ii) have appeared on this blog since the printing of the last group of pictures done in this fashion. All are 100% rag paper, archival ink, blah blah. The grouping is at once an installation, twelve separate drawings (a term I'm stretching to include photography), a physical record of images disseminated online, and a reification of a particular slice of this blog. Some of the content I invented out of whole cloth; some are my interpretations of others' images. Except for changes in scale to fit the paper size, nothing was altered from the way it appeared online. These would be framed for a real-space presentation. Sorry if this sounds stuffy, just trying to nail down my concept.

- tom moody 12-07-2006 11:10 pm [link] [add a comment]


---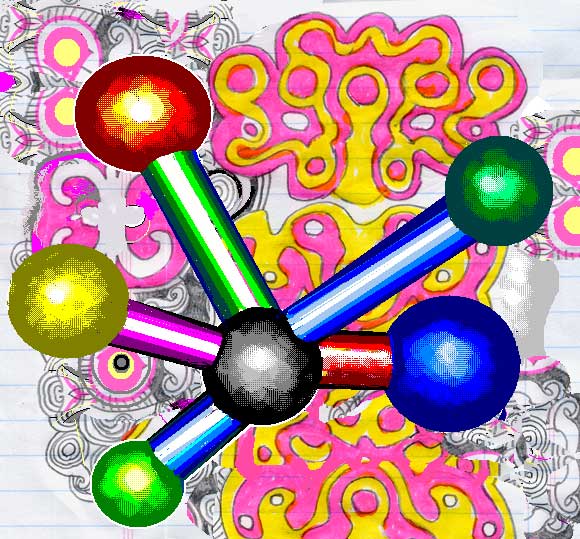 ---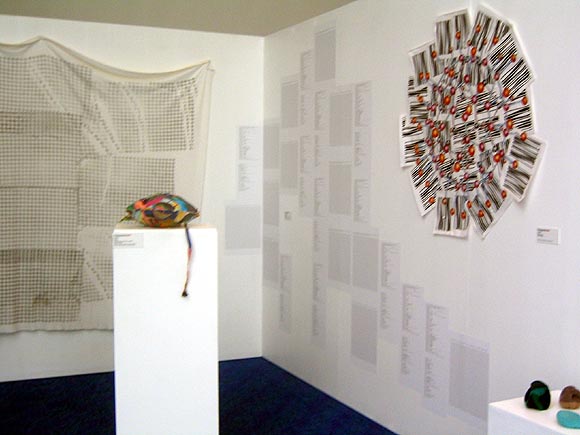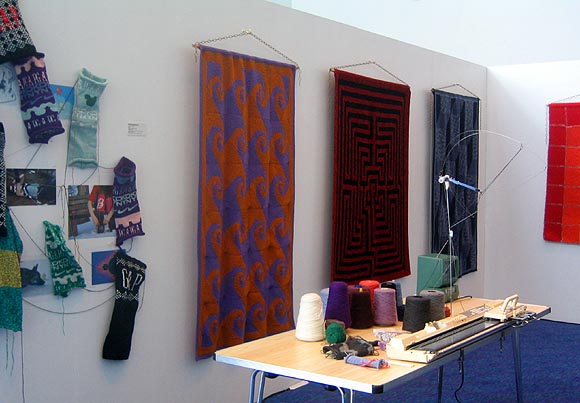 Finally got some pics of the "
Fuzzy Logic
" show from summer 2005, in Manchester, UK. A million thanks to Cat Mazza for these photos. The show was discussed a bit
here
(scroll way down). The top photo depicts Cory Arcangel's Infinite Fill Blanket, Peter Coffin's "wall-based prints bridging ASCII art and knitting patterns," a LoVid soft sound sculpture on the pedestal, my
Fuzzyball
paper piece
upper right, and either Claire Irving's mathematical knitting or Rebecca Vaughan's "knitted cosies for uncosy environments" (not sure which--I didn't make it to Manchester for the exhibit). The bottom photo shows Cat Mazza's
logoknit
pieces and her knitting machine, and Woolly Thoughts'
Mathematical Afghans
.
---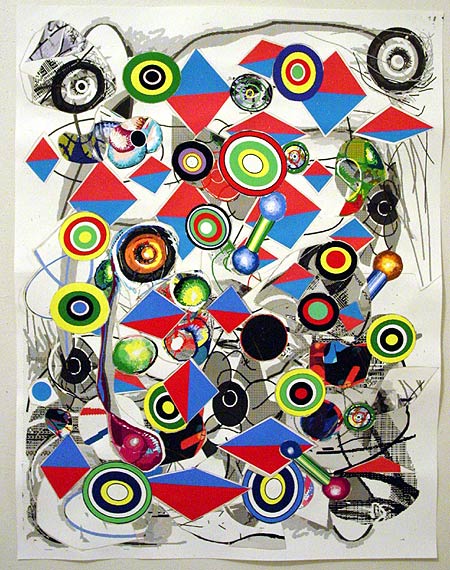 ---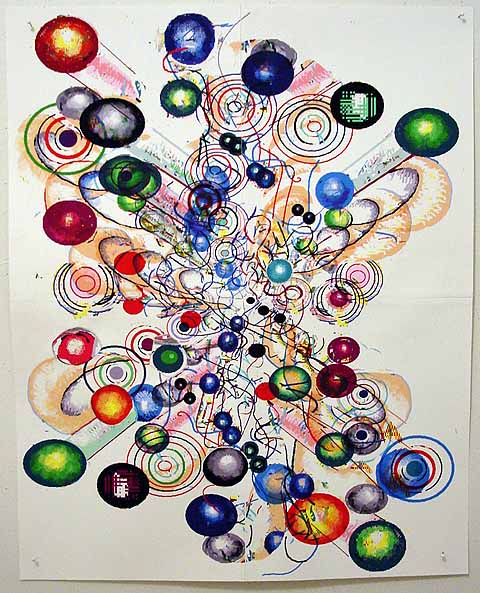 I'm thinking this piece is in the endgame phase but who knows, I could get mad and attack it again. My plan was to keep filling up the page but I'm kind of liking this double inverted tornado thing. Just saw the movie
Twister
again (one of my favorites) and I really like the shots at the end where they finally get data from Dorothy going up the F-5 funnel.
---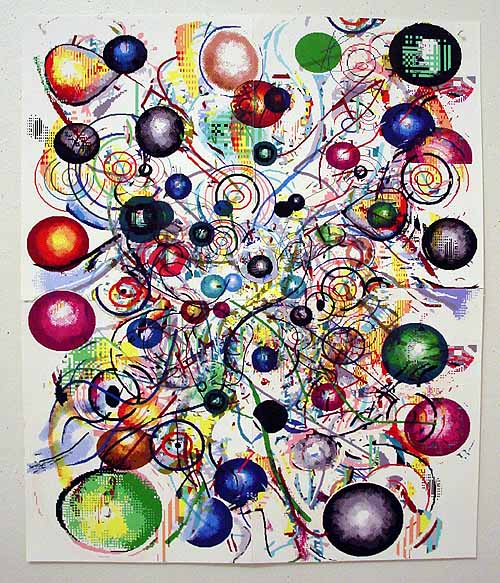 ---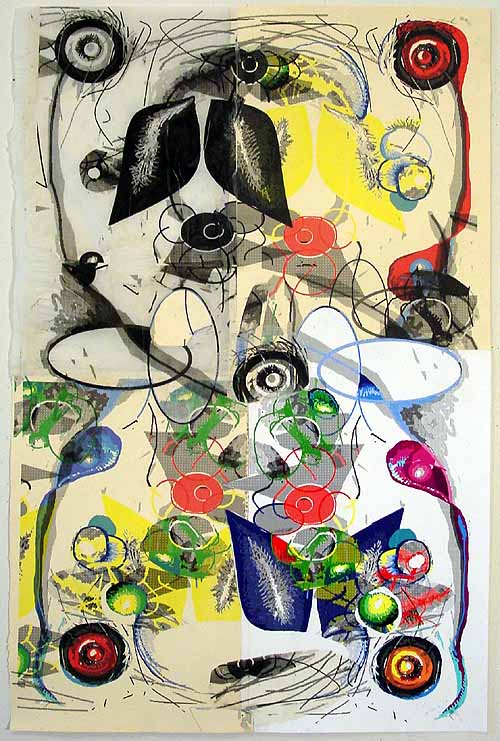 Above is the final version of the piece I'm donating to the Dieu Donne Papermill, titled
Zipatone Omniverse
. (I posted earlier stages and talked about this project
here
, but have since taken down the previous draft versions.)