---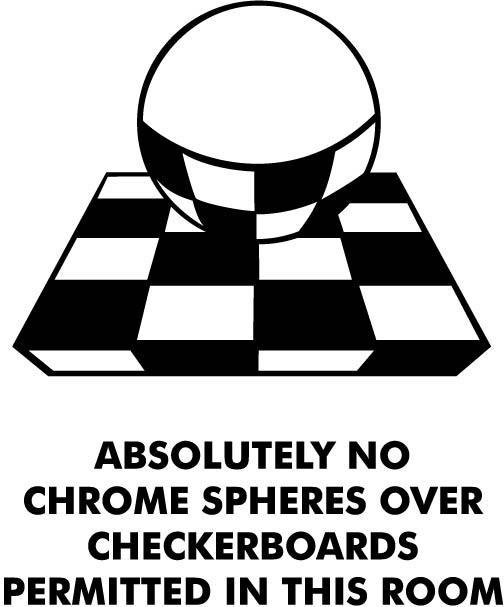 link
via
---
How on earth did you get that? A student made that image for me while I was teaching art in a digital media program at a small university in Florida. I used the example of the chrome sphere over the checkerboard as an example of the kind of art people made with Photoshop that I never wanted to see...I teach at another art school now, and it's still hanging in my office!

Little did you know that your office has swollen to global proportions. Who knows how many times the drawing got passed around before the two sites I linked to found it? I *was* wondering about the original context. I bet 90% of your students hate you for not letting them do the cool stuff. Anyway, great poster, hopefully this means I have your permission to put it up? Let me know if you want credit beyond your guest name here.

Why no chrome spheres on checkerboards?? I think this is a totally important motive. It should go to art history classes at least! Check this out: www.zombie-and-mummy.org/go/to/beauty_salon.html and also try clicking some of the pictures. Some links are already dead, but with some URL chopping you will find other great things ... (also among working links btw)

More spheres and checks than you can shake a stick (figure) at: Is Juggling a Sport? (mpeg movie).

More (curated) raytracing in a post I did a while back.