---
View current page
...more recent posts
---
Jon Davies' Top Ten in no order, just in Toronto, and not including any of his own great triumphs of 2010 (ha ha).


1. The Monkey and the Mermaid by Shary Boyle and Christine Fellows at the Images Festival, April 10, 2010.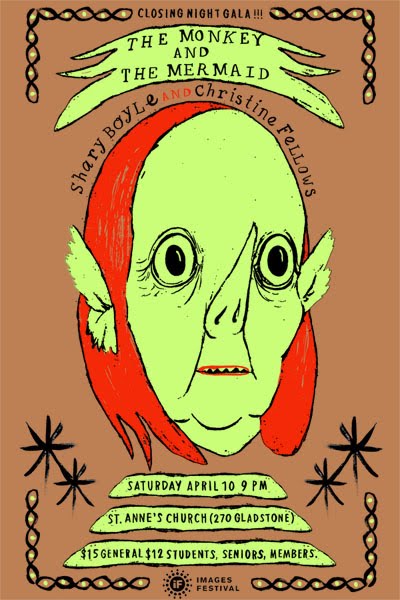 Shary Boyle and Christine Fellows' musical, mixed-media magic lantern show was one of the most delightful, moving, awe-inspiring nights of my life – hands down. Especially the rendition of Dolly's Me and Little Andy and the rebellious young bat in his bedroom.



2. Hovering Proxies by Oliver Husain at the Art Gallery of York University, January 21 – March 14, 2010 and Cushy Number at the Susan Hobbs Gallery, December 11, 2010 – January 22, 2011.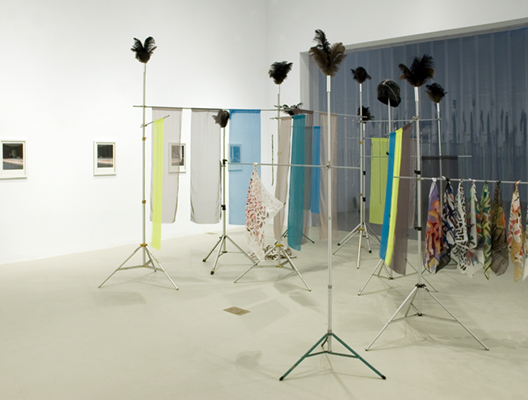 Hovering Proxies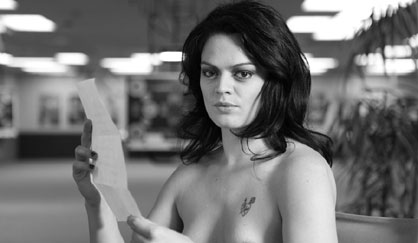 Cushy Number

Oliver Husain's enchanting film, fabric and sculptural installations set the stage for surprising encounters: you inevitably end up as a performer caught in a magical loop between the space of the gallery and his elaborate, whimsical fictions.



3. Un-home-ly curated by Matthew Hyland at the Oakville Galleries, November 27, 2010 – February 20, 2011. Artists: Lucy Gunning, Mako Idemitsu, Suzy Lake, Liz Magor, Luanne Martineau, Shana Moulton, Valérie Mréjen, Paulette Phillips, Pipilotti Rist, Martha Rosler, Nicola Tyson, Jin-me Yoon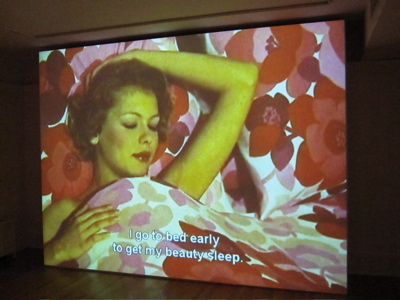 Valerie Mrejen

Matthew Hyland's first major group exhibition at the gallery where the young chap is now Director is the first of several planned exhibitions (and a publication) charting contemporary feminist art practices. The work here on the female uncanny was diverse (in materials and perspectives), potent and expertly contextualized and presented (particularly in the Centennial Square library space), with the stand-outs being Paulette Phillips' work and French artist Valérie Mréjen's haunting 2006 video of housewife ennui, Manufrance.



4. The Four Times (Le Quattro Volte) by Michelangelo Frammartino, seen at TIFF, September 2010.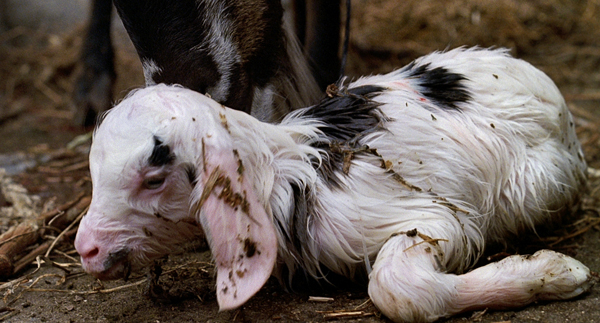 The best film of the year is a wordless Italian metaphysical epic – part Pasolini, part Tati – about the transubstantiation of a soul as it travels from the bodies of a shepherd to a newborn goat (!) to a fir tree to charcoal to smoke. Profound and utterly captivating.



5. Inside The Solar Temple of the Cosmic Leather Daddy by Will Munro at Paul Petro Contemporary Art, February 26 – March 27, 2010.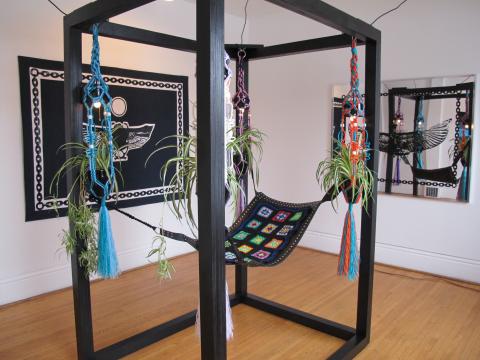 It's impossible to talk about 2010 without marking the great loss of artist and producer (of everything) Will Munro, particularly as his last installation – which closed less than 2 months before his death from brain cancer – was essentially his sanctuary, where Munro staged a space to safely and comfortably spend eternity: a cozy macraméd sex sling surrounded by the iconography of his queer forefathers (and, at the opening, by scores of his closest friends and fans).



6. Scream: Ed Pien and Samonie Toonoo, curated by Nancy Campbell at the Justina M. Barnicke Gallery, April 20 – May 29, 2010.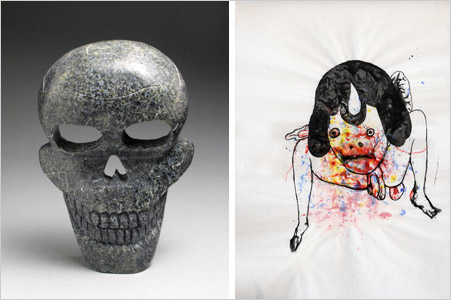 Samonie Toonoo (left) and Ed Pien (right)

Ed Pien is one of our most under-recognized artists, and this in-depth exhibition of his exquisitely perverse drawings alongside equally strong work by artist Samonie Toonoo was a dark, thrilling experience (courtesy of curator Nancy Campbell).



7. A to B curated by Micah Lexier at MKG 127, July 3 – 31, 2010.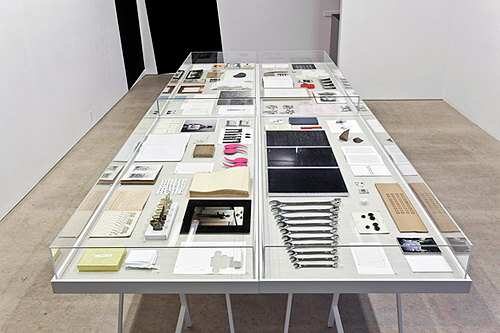 Micah Lexier is the hardest working man in the Toronto art scene, and this brilliantly assembled collection of objects (art and not) was the perfect hall-of-mirrors showcase for his obsessions, in this case with order and likeness.



8. Once and for All We're Gonna Tell You Who We Are so Shut Up and Listen at Harbourfront Centre's World Stage, February 16–20, 2010.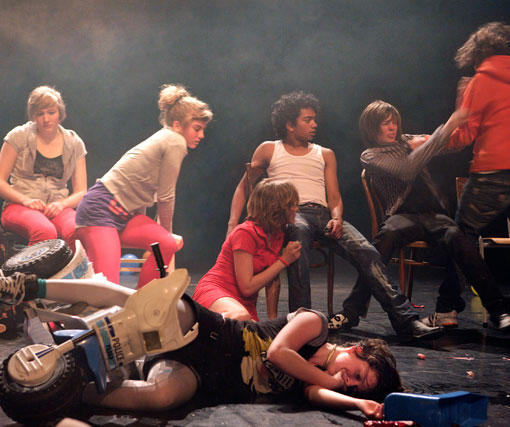 The misbehaviour of a big group of loutish Belgian youths is sublimated into a Charlie Kaufmanesque structuralist performance as a single scene of perfectly choreographed teen anarchy is re-enacted over and over again with increasingly mind-blowing variations.



9. Unfinished Business: Eric Baudelaire at Gallery TPW, May 6 – June 5, 2010.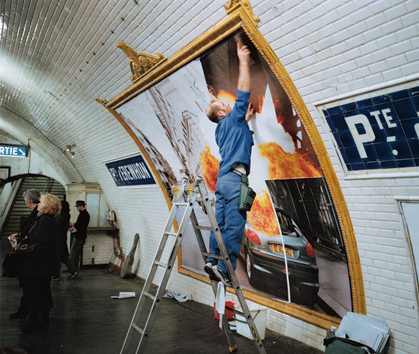 Eric Baudelaire's exhibition – which included a body of work based on Antonioni, a feature-length video (Sugar Water) chronicling a Parisian Metro posterer, and a stack of books all titled Unfinished Business – was a dizzyingly smart and perfectly executed Toronto debut for one of the most exciting younger artists at work today.



10. The Flesh at Work: A Lizploitation Cinemagoria, curated by Derek Aubichon and David Balzer, May 2 – November 7, 2010.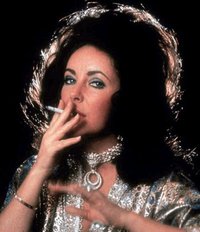 The activity I most looked forward to week after week was this private Sunday evening screening series focused on Elizabeth Taylor's late "decadent" phase, exploring her persona as a "a blowsy, vulgar battle axe" from 1965–2001. While a library could be filled with my thoughts on these 23 movies – my faves were Losey's Secret Ceremony (and Boom, natch), Minnelli's The Sandpiper, the Carol Burnett co-starring and Shot-in-Toronto HBO hit Between Friends, the Cukor-directed and Soviet co-produced musical pablum The Blue Bird, euro-horror trash Identikit, and the beyond-belief There Must Be a Pony – suffice to say that the Bell Lightbox has nothing on these boys as far as rooting out the real classics of world cinema.


Honourable mentions:
The Fighter (dir. David O. Russell) and The Ghost Writer (dir. Roman Polanski), Jennifer Murphy and Dorian Fitzgerald at Clint Roenisch, David Hoffos at MOCCA, Red Bull 381 Projects in general but specifically Enthusiasm: Abbas Akhavan, Kelly Jazvac and Ron Tran, The Storyteller at the AGO, Christine Swintak & Don Miller at the Blackwood Gallery, Tacita Dean at Gallery TPW, and my boyfriend Sholem Krishtalka's Lurking Tumblr.