Schwarz
---
View current page
...more recent posts
chevy rondine at barett jackson sold sold sold 1.6m


[link] [3 comments]


wow! two shout outs in as many days! thanks justin!


[link] [1 comment]


rotating outer wall

via zoller
[link] [13 comments]


drop-in house liner

copper plus

glass house (12/11/07 post - scroll for it. its worth it)



via adman
[link] [add a comment]


the big bamboo floor thread


[link] [1 comment]


historic barn conversion blog


[link] [31 comments]



Lawrence Weiner at the Whitney





Service canals dug to tap oil and natural gas dart everywhere through the black mangrove shrubs, bird rushes and golden marsh. From the air, they look like a Pac-Man maze superimposed on an estuarine landscape 10 times the size of Grand Canyon National Park.

There are 10,000 miles of these oil canals. They fed America's thirst for energy, but helped bring its biggest delta to the brink of collapse. They also connect an overlooked set of dots in the Hurricane Katrina aftermath: The role that some say the oil industry played in the $135 billion disaster, the nation's costliest.

The delta, formed by the accumulation of the Mississippi River's upstream mud over thousands of years, is a shadow of what it was 100 years ago. Since the 1930s, a fifth of the 10,000-square-mile delta has turned into open water, decreasing the delta's economic and ecologic value by as much as $15 billion a year, according to Louisiana State University studies.

The rate of land loss, among the highest in the world, has exposed New Orleans and hundreds of other communities to the danger of drowning. Katrina made that painfully clear.
afc nails *ds* in 10 woist





mounting plate for flared/tapered table leg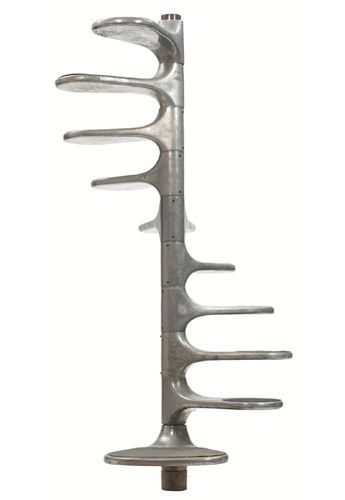 The model M400 adjustable helicoid spiral staircase, designed by Roger Tallon



rip richard knerr (wham-o)





fuck paint ball / t-shirt cannons





2008 mavricks videos heats semifinals





Hamburg-born Astrid Kirchherr met the Beatles in 1960, before they were famous, when they came to perform in Germany. An art student in Hamburg, she took some of the earliest photographs of the group. And she's often been credited with convincing the band to adopt those iconic mop-tops.

Kirchherr was engaged to Stuart Sutcliffe, the Beatles' original bassist, before he died of a brain hemorrhage in 1962. She remained close to the band, however, and shot behind-the-scenes photographs on the film A Hard Day's Night.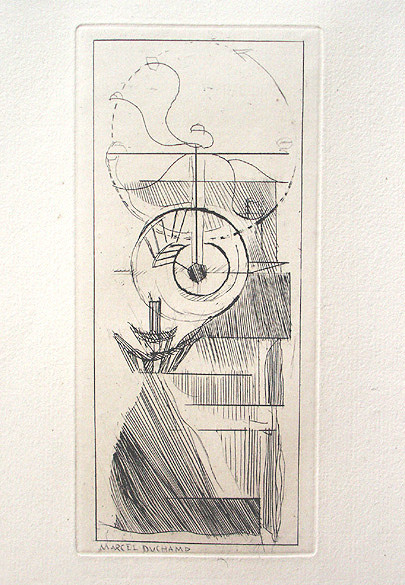 MD coffee mill



knockoff these ? giacometti zig-zag andirons - nelson rockefeller already duped them in the 70's but i think its time again. more.





Chairmen of the boards: Thad Ziolkowski on Riding Giants (imdb) ArtForum, Summer, 2004 by Thad Ziolkowski - THE POPULAR IMAGE OF SURFING--a rider on a large, wind-groomed wave--is, alas, an idealization. Waves are bad more often than good, even (in fact, especially) at world-class breaks like Pipeline. Hence surters travel when they can, in the hope that the waves will be better elsewhere. Occasionally they are. But even in the elite ranks of globe-trotting professionals, most of one's time is spent doing various mental and physical finger exercises. Great waves arrive like Rilkean storms of inspiration, and serious surfers are fully the equal of artists in the degree of their commitment and obsessiveness. Paddling out at a moment's notice--on one's wedding day, on the morning of the big presentation--can entail the destruction of love relationships and the loss of jobs ("Why get fired unless it's firing?" runs a surf forecaster's motto). Meanwhile, between swells, which is to say most of the time, surfing is as much an act of the imagination as anything else.

The Bauhaus-Dessau Foundation is going back to its roots and sponsoring an architectural competition that aims to encourage young architects to build attractive homes for the poor. Its 2008 award deliberately pays tribute to the Bauhaus commitment to social housing in the 1920s.

The Bauhaus in Dessau hopes to encourage architects to think about poverty.

There's always something new in the world of architecture and interior design. Two of the themes at next week's International Furniture Show in Cologne will be "Priceless" and "Neo Nature," a reflection of the current popularity of costly eco-chic in German living rooms.

The truth is that just about everything goes these days, from retro to futurist, from cool to cushy -- although "cocooning" is apparently passé. The question of how we design and shape our living spaces is taken very seriously, because it reveals a lot about both a person's taste and their status.

Given all the fuss about luxury and esthetics, an initiative that has been launched in a small city in eastern Germany -- and, if its organizers have their way, will reach out into the world -- seems downright provocative. In January the Bauhaus-Dessau Foundation launched its latest biennial competition, and this year the title is: "Housing shortages: The minimum subsistence level housing of today."

Indeed, what could be more provocative than the notion of designing more attractive living spaces for welfare recipients and slum dwellers?

The 2008 Bauhaus award is part of the ambitious vision of Omar Akbar, 59, the foundation's executive director. He wants to place architecture, design and his own organization back into the social and political landscape. In the 1920s, the Bauhaus School was considered a leading authority on design, architecture and urban planning. Today the foundation, which still bears the school's famous name, wants to revive the missionary zeal of the school's heyday.

As part of this new social focus Akbar, a native of Afghanistan, wants to draw our attention to a problem "that no longer seems to interest today's architects: poverty and destitution." Pointing out that an estimated 900 million people on earth live under dramatically adverse conditions today, officials at the Bauhaus-Dessau Foundation are asking what amounts to a heretical question in the world of contemporary architecture: "Where are the celebrity architects who are interested in fighting poverty?"
Akbar hopes that the subject of the 2008 Bauhaus award, "Housing shortages," will attract young architects and designers, as well as artists and academics. The final date for entries is March 31, 2008, and Bauhaus is also holding a colloquium on the topic later in January.

The population that could potentially benefit from the entries is enormous, including the unemployed, the homeless, retirees, single parents and large families. Living at the subsistence level comes in many shapes and forms, especially in a world in which poverty is on the rise, even in Europe.

Bauhaus's 2008 contest is a reincarnation of sorts. In October 1929, visionaries from all over Europe, including Swiss architect Le Corbusier and Bauhaus founder Walter Gropius came together in Frankfurt to attend the second International Congress of Modern Architecture (CIAM). The 2008 award has even borrowed the title of that 1929 conference: "The minimum subsistence level housing."

Attendees at the 1929 conference were urged to create housing for "society's poorest classes." This effort, according to the literature distributed to participants, was "at the forefront of the public interest in almost all civilized countries." The 1929 world economic crisis that followed the Wall Street Crash provided ample evidence that poverty can become a global explosive force. Black Thursday on the New York Stock Exchange, the day the market crashed, coincided with the second day of the 1929 Frankfurt conference.

Building Utopia: Berlin Chases UNESCO Status for 1920s Social Housing (10/18/2007)
The members of the avant-garde who had come together in Frankfurt had already committed themselves to the concept of the "minimal living space." In a related exhibition and a subsequent book, they presented 100 floor plans, including a 23-square-meter (248-square-foot) apartment "for the working woman." They even envisioned a family living comfortably in a space of 48 square meters (516 square feet). For Le Corbusier, four square meters (43 square feet) was enough space for a tiny bedroom.
The modernists' mantra -- light, air and sunlight -- translated into cities filled with boxy residential buildings surrounded by park-like spaces. But these architects were not interested in providing the masses with interior space or privacy. This was reflected in the cage-like structures known as balcony houses, built in Dessau in 1930.

INSIGHT: Mod Mods: Manufacturing Markets for Modulars

With market forces finally putting wind in the sails of pre-fab, the promise of sales should finally save industrial production of housing from the utopia to which it has been consigned.

Manufactured housing has been an enduring Modernist utopia. In 1932, students at The Bauhaus "manufactured" a prototype, the "Five Roomed House." 1945 brought the world Jean Prouvé and Marcel Lods prototype for a prefabricated metal house. The mid-1960s brought forth the Metabolists in Japan – a more concentrated affection for manufactured residences fastened to vertical utility columns to make high-rises. None of these went beyond prototypes or one-offs. The apotheosis of this vision, achieved at the dawn of Post-Modernism and with appropriate irony, was the washrooms for the Lloyds Building in London by Richard Rogers (1985). Beautifully crafted and mass-produced, these loo modules appropriately prefigure the Post-Modern fetishization of the bathroom.

The common cord of this whole utopian project, one that continues to this day unraveling into its constituent threads, is the ideal of the market driving design – a design so exciting that those who can afford it will want it (or in the tighter straits of post WWI and WWII reconstructions, the idea that governments might fob off the utopia on their populations). Recent efforts such as Resolution: 4 Architecture's Modern Modular, Snøhetta's Lucinda and Bloom, and Taalman Koch Architecture's iT House have, I suspect, wound off the finest and final threads. The resulting products are quite appealing, stylish, and unique. Unfortunately, unique they are likely to remain despite considerable investment in the prototypes.
endangered new york: 10 (more) to save





bucky tents





on newyears eve this year someone said that roy orbison was an anti-semite. i was crushed but didnt ask for a source. so today im looking up those key words and get this:
Q. A recent TV special on the late Roy Orbison known for hits like Oh, Pretty Woman and Cryingshowed him wearing a pendant that resembled a Nazi swastika. Was he an anti-Semite?
N. Goldberger, Fort Lauderdale, Fla.

A. Paris- Like wtf? Mr. Goldberger in Florida why would you care if he was an anti-Semite or not? What he does in the bedroom should stay there!

Kevin- Uh…um… Just to clear this up Roy Orbison was wearing a pendant that was a Cross Alisee Patte, it is not a swastika. There is a rather large difference between the two.
i think he may have just been sporting the
surfers cross
look. [
time magazine apr 22 1966
] but ill have to ask the person next time i see her what her source was.