Schwarz
---
View current page
...more recent posts
bowling alone


[link] [add a comment]


weeks A frame


[link] [add a comment]


radiator heat


[link] [add a comment]


dont lets start


[link] [1 comment]


The smell was tracked to a NJ company called Frutarom, which processes fenugreek seeds for food additives. It does not appear that the company is violating any rules or laws.

Mayor Bloomberg: "It's just one of the many aromas we're going to have to live with. I can think of a few things worse than maple syrup." He considers the case CLOSED and thinks the hero is 311, due to all the calls to the system querying the smell. On to the map!

Questions: The Mayor isn't sure if Frutarom is the only company producing this smell. He likes maple syrup on his French toast. He says the cost of the investigation is negligible—it's part of what the city does.

When asked how the city knew the smell isn't dangerous, the Mayor pointed out that there were no reports at hospitals. Bloomberg said the city has 60,000 data points daily and a health-issue was noted, the city would have put it together. Another reporter asked if this would further degrade New Jersey's image; Mayor Bloomberg, ever the diplomat, pointed out there are lovely parts of the Garden State, adding that there are parts of Willets Point are really polluted, too (self-slam?).

We just asked the Mayor if there was any thought of a maple syrup smell warning system—alerts when Frutarom processed the fenugreek seeds. He said no, so the next time we smell it we'll have to assume it's either from Frutarom or we're going crazy.
why didnt frutarom come forward when everyone was asking about the maple smell all these years now? bloomberg probably heard its no danger from disaster apologist christy todd whitman. suppose we dont want to smell roasted fenugreek seeds when ever they want us to. bah!
thanks jim
In 1957, after abandoning a law degree and directing his efforts to painting, Manzoni, at age 24, joined the Nucleari, a group whose art addressed the atomic bomb, and produced some of his first important work, haunting images painted in black tar. Swirling and heaping gobs of the stuff onto canvas, Manzoni conjured organic shapes that rise against glimpses of red and burnt brown. The three versions at Gagosian are visions of apocalyptic gloom, infused with a young man's angst.

But Manzoni, ever restless, quickly dispensed with raw emotion as he found himself drawn to purification and reduction, common urges in that postwar decade. Taking his cue from earlier works like Rauschenberg's white paintings or Guy Debord's film without images, Manzoni eliminated "all useless gestures" and began making his Achromes, virtually colorless three-dimensional surfaces created, in the best of them, by coating wrinkled canvases in white clay.
view work
Millard Fuller, who at 29 walked away from his life as a successful businessman to devote himself to the poor, eventually starting Habitat for Humanity International, which spread what he called "the theology of the hammer" by building more than 300,000 homes worldwide, died Tuesday near Americus, Ga. He was 74.

AP Accuses Obama Artist Shepard Fairey Of Copyright Infringement
rip lux interior




There are more than 100, 000 chemicals used in commercial products in this country, and only about 1% have been studied for any possible health consequences. We'll talk about the dangers these chemicals (and potential alternatives) with Monona Rossol. She is President and founder of Arts Crafts and Theater Safety.
If some of the readers of my last post have their way, suburbia could eventually evolve into something straight out of Cormac McCarthy's post-apocalyptic novel "The Road," where a desolate, polluted land is dotted with abandoned homes and buildings that have been stripped of all valuable parts, and lawlessness (and cannibalism) rules the streets.

Others, who advocated letting the land take over, might enjoy reading Alan Weisman's vivid description of how that process would work in "The World Without Us": "[P]ipes burst but if you lived where it freezes and rain is blowing in where windows have cracked from bird collisions and the stress of sagging walls … eventually the walls lean to one side, and finally the roof falls in." (There's a terrific video on www.worldwithoutus.com that shows "Your House Without You": mold and bugs jump in immediately, wildlife moves in by year 50, plant life takes over by about year 100.)
"So often, those with limited means feel they are being sequestered and forced into something substandard," Mr. Stone said. "Why would they want to live in shipping containers if no one else does?" And then it occurred to the architects: "We should figure out how to create housing so cool that everybody would want to live in it." What followed was more than a year of intellectual ferment, during which the group roped in various Newark officials as well as the architecture school at the New Jersey Institute of Technology. The result was "Live the Box: An International Design Competition."
dickie goodman didnt pay royalties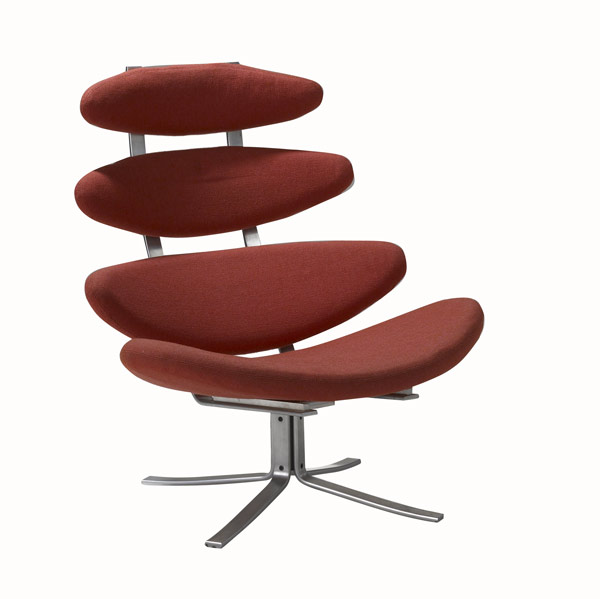 POUL VOLTHER / ERIC JORGENSEN Corona lounge chair with red wool cushions on steel base.





pyramid club ave a stories 81-85





The High Water Recording Company was founded by David Evans in 1979, as part of Memphis State University's College of Communication and Fine Arts. Original funding came from the NEA. Such factoids make High Water sound like one more exercise in academic blues-ology, producing more fodder for the folkways archives, destined to be alphabetized by German collectors. However, thanks to Evans' grasp of his local scene, and his embrace of the good old commercial impulse and its ultimate format, the 45, the records he produced transcend more traditional field recordings made by Alan Lomax, Chris Strachwiz, and Evans himself on earlier outings.

&&&&&&&&&&&&&&&&&&&&&&&&&&&&&&&&&&&&&&&&&&&&&&&&&&&&&&&&&&&&

But Evans wanted to model High Water after what Sam Phillips originally did at Sun Records by making the first records by a younger generation previously unknown beyond their own home turf. Evans even began numbering the High Water catalog by picking up where Sun had left off with their last single. The first of these was "Going Down" b/w "Cotton Fields" and "Boss Man" (HW 408), by one of Ike Turner's original sidemen, sax honker Raymond Hill and his wife Lillie. Also in that original set of four was Jessie Mae Hemphill's "Jessie's Boogie" b/w "Standing in My Doorway Crying" (HW 409), R.L. Burnside's "Bad Luck City" b/w "Jumper Hanging Out on the Line" (HW 410), and Rainie Burnette's "Coal Black Mattie" b/w "Hungry Spell" (HW 411).


reasons to be cheerful

via ...stupefaction...



pink fairies roadhouse '75





architypes pattern blah blah blah





richters cologne cathedral window