Schwarz
---
View current page
...more recent posts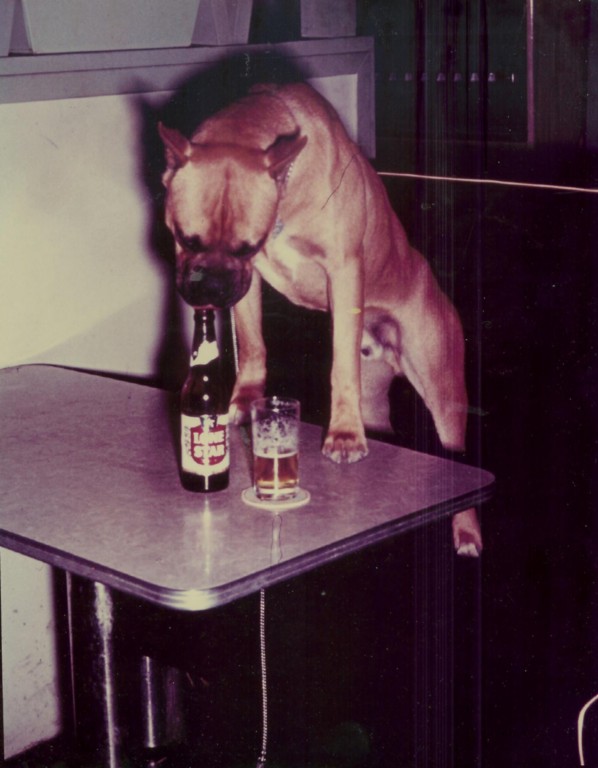 [link] [5 comments]


what kind of watch does mickey mouse wear?

a spiro t agnew watch.


[link] [2 comments]


nouveau radical


[link] [add a comment]


UbuWeb now hosts 1000 avant-garde films by over 500 artists in our Film and Video section. To celebrate, we've upgraded our streaming player so that finally, UbuWeb videos can be viewed full-screen as well as embedded in your web pages and blogs. Ubu would like to salute Max Fenton for making this all possible.
studio 360
The late artist Sol LeWitt was famous for huge wall drawings created directly on the walls of a museum or a collector's home. When WNYC's Mark Phillips saw one, he decided to recreate it in his own apartment. But is it "real," or is it plagiarism?
paula coopers conclusion: no, not without a certificate.
another experts conclusion: by following instructions for wall drawing no. 1211, its a lewitt, but not resalable. if you were a garage band covering satisfaction it would be still be satisfaction.
my conclusion: ask enough people a question and eventually you will hear the answer you were hoping for.
Producers, writers and musicians Kenny Gamble and Leon Huff founded the legendary record label Philadelphia International and helped pioneer the sound of Philadelphia soul.

Together, Gamble and Huff wrote and produced over 170 gold or platinum records, including "Love Train", "Me and Mrs. Jones" and "If You Don't Know Me By Now". Their 4 CD box set is called Love Train: The Sound of Philadelphia.

In March of 2008, the duo was inducted into the Rock and Roll Hall of Fame.


wolfram alpha search engine





All this tentative handling of what might be bad news is the flip side of the secrecy which runs the art world. Failing businesses normally shout their demises from the rooftops: 90% OFF! EVERYTHING MUST GO! But the art world, with its very private faux gentility, must coat itself with the germ-killing hand-cleanser of denial. It is an emotion as old as civilization, shame, and it is driven by shame's shameless purveyors, the self-regarding wealthy, quick to snap you up when things are hot and the first to deep-freeze you when things go cold.
from the scrap value desk:
British police say they have figured out what happened to a two-tonne Henry Moore sculpture stolen in 2005, sparking a global hunt for the thieves.

The massive bronze sculpture, known as Reclining Figure, was taken from the 28-hectare estate that is home to Moore's former studios, barns and gallery in Much Hadham, Hertfordshire — about 50 kilometres north of London — on Dec. 15, 2005.

At the time, police had surmised that the theft of the 3.4-metre-long sculpture, created 1969 to 1970, was ordered by a private art collector.

Now, they say it was probably melted down and sold for no more than £1,500 ($2,678 Cdn) as scrap metal.
via afc
miriam from nortons kicksville 66





marfa stewart meets steam punk on mildred's ln

i admit to being stuck in the 70's but at least i can remember the 70's. who was it comparing rockabilly clones to renaissance fair freaks? get with it people. im talking to you civil (and revolutionary) war battle reenactors.





Friends of the Loews Theatre finally has a solid lease agreement with Jersey City after more than five years.

pronounced: Low-ees





plug it in





Buffalo, N.Y., has long been a showcase for masterworks by Frank Lloyd Wright; the city is home to both the Darwin Martin House and the often overlooked Graycliff Estate. In recent years, however, "new" Frank Lloyd Wright designs—modern structures constructed from previously unbuilt Wright plans—have sprouted in the city, like the new Frank Lloyd Wright Rowing Boathouse on the Black Rock Canal along the Niagara River.

The boathouse was originally designed in 1905 for a lake in Wisconsin. Almost 10 years ago, members of Buffalo's West Side Rowing Club decided to expand their club, one of the nation's largest, while honoring Wright at the same time. Rowing Club member John Courtin, who previously worked as executive director of the Martin House Restoration Corporation, formed Frank Lloyd Wright's Rowing Boathouse Corporation to build the boathouse in Buffalo. The corporation hired Frank Lloyd Wright apprentice Anthony Puttnam of Anthony Puttnam Architecture in Buffalo to work with Wright's plans, adjust them to meet modern building codes, and interpret the structure's interior design.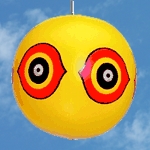 scare eye [for giving birds the hairy (predator) eyeball]

also in black



flw lego ltd edition

via vz



Sadly, Medusirena recently announced that there are only three more shows remaining at the Wreck Bar before the Sheraton Yankee Clipper hotel closes for renovations on June 1. No one knows the fate of the net-bedecked and much treasured venue. What will it look like when the hotel is unveiled in January 2010?

No guarantees have been made, which is shame, because as far as we know this is the only Happy Hour Mermaid show left in the country.
via vz
pictures gen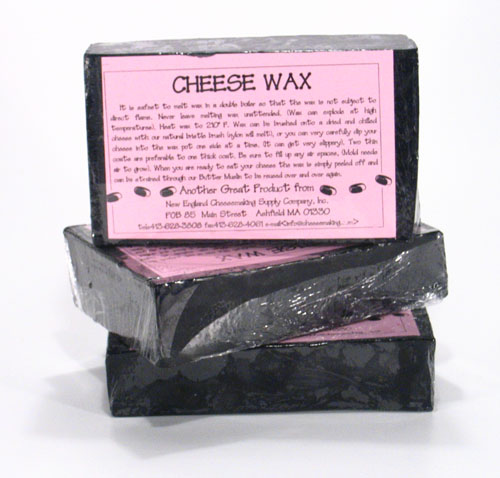 red black and orange cheese wax

some more colors





What lies beneath the surface of New York Harbor? For starters, a 350-foot steamship, 1,600 bars of silver, a freight train, and four-foot-long cement-eating worms.
hotel made from wine barrels