Schwarz
---
View current page
...more recent posts
The Glass House's forgotten older brother re-enters the architecture world thanks to a real estate advertisement. The Booth House, Phillip Johnson's first commissioned home, was recently put on the market by Sirkka Damora, an architect who lived there for fifty five years with her husband Robert, also an architect. So thank you William Raveis Real Estate for reminding the world of its impact.

In 1946, when the house was built, the Damoras cared not for Johnson's name, (he wasn't famous yet), but rather for his enthusiasm of using new materials and technologies like concrete blocks, steel beams and plate glass to promote affordability and modern living. As architects they were excited to see how such functionalist Bauhausian ideas could be implanted into American architecture to create a new aesthetic.
He's been practicing: Peña ran three to six miles every day while trapped underground. The New York Road Runners, a running organization, extended an invitation to Peña on October 14, the day after the rescue operation ended. New York Road Runners President Mary Wittenberg said that Peña "demonstrated how running can play an important role in our physical and emotional well-being under any circumstance."
the amber chamber





louisiana red dust





According to Naman, poly-aromatic hydrocarbons (PAHs) from this toxic mix are making people sick. PAHs contain compounds that have been identified as carcinogenic, mutagenic, and teratogenic.

Fisherman across the four states most heavily affected by the oil disaster - Louisiana, Mississippi, Alabama, and Florida - have reported seeing BP spray dispersants from aircraft and boats offshore.

"The dispersants are being added to the water and are causing chemical compounds to become water soluble, which is then given off into the air, so it is coming down as rain, in addition to being in the water and beaches of these areas of the Gulf," Naman added.

"I'm scared of what I'm finding. These cyclic compounds intermingle with the Corexit [dispersants] and generate other cyclic compounds that aren't good. Many have double bonds, and many are on the EPA's danger list. This is an unprecedented environmental catastrophe."

Commercial fisherman Donny Matsler also lives in Alabama.

"I was with my friend Albert, and we were both slammed with exposure," Matsler explained of his experience on August 5, referring to toxic chemicals he inhaled that he believes are associated with BP's dispersants. "We both saw the clumps of white bubbles on the surface that we know come from the dispersed oil."
granite vinalhaven picnic table





in case youve been living under a rock, heres the cast of the simpsons (and their voices) on inside the actors studio, 1st aired 2/03. enjoy





Before anyone gets the wrong idea, followed by writs from the mighty Apple Inc, no one is accusing Ive of copying Rams, although there is, quite clearly, a synergy between their work separated by several decades. Actually, Rams admires Apple, as he once did Sony, two corporations that have followed much the same design philosophy as Braun did from 1955 when Rams, then just 23 years old, joined its design team. Rams was head of design at Braun from 1961 until 1995; two years later, Ive was promoted to Apple's head of design; it was as if Rams' baton had been handed on to a younger talent, 45 years his junior, working for a different company in another country.
5,000 dollars, peso neto, 200 yen, salt, milk, lead, asbestos, carbon, tar (and feathers), dextrose





Call it what you like, Citybike, Vélib or StadtRAD. More than one hundred European cities have launched rent-a-bike projects allowing people to use pedal-power to whizz from Point A to Point B. But will the bike sharing fad last?
gaudi door pulls, key holes, etc.





thrillbillies 09 season





cleveland art

via vz



go glen cambell!





A gunny sack holds approximately 100 pounds of potatoes. As a result, the modern measurement unit of potatoes is still the "sack."





Beige, The People's Color. Er, white people that is.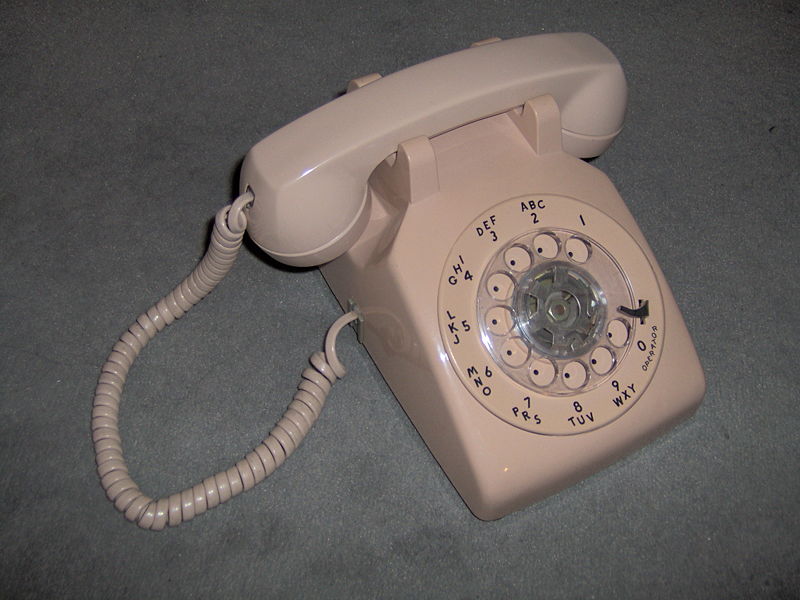 In 1954 the telephone statrted to become a decorative household item. Although some colored telephones were available much earlier, they did not gain widespread popularity until the advent of the "500" color series. The five basic colors currently available are white, beige, green, pink and blue.

So, why beige?
For probably the same reasons, the colour Beige also found it's way quickly into the various accessories and peripherals you'd be most likely to find around computers - keyboard, mice, speakers, printers, scanners - the list goes on... Like time, opinions and fashions inevitably move on, and black and silver became more synonymous with technology - it only made sense for computers to follow suit. Even more recently, pure white is becoming more and more commonplace - mainly in Apple manufactured devices, but it's a colour which is starting to appear more often from other manufacturers as well.

Another widely suggested reason for the choice of the colour beige was more psychologically driven. When PC's first started to rise in popularity and quantity, they were strange new technology, which frankly, scared and intimidated a lot of people who were less technologically comfortable/capable. Beige, being a soft, gentle colour which is easy on the eyes, may well have been an attempt to take away some of the fear the electronics inside the boxes instilled in these people. I find this easy to believe, and, like the default colour of technology mentioned above, it logically progresses forward into a time when more and more people were becoming more comfortable with technology. As it became less intimidating and more commonplace, there was less reason to try to hide it away in nondescript Beige boxes. With this reasoning in mind, the recent rapid transition to stark black and shining silver computers also makes reasonably good sense.

A third, more practical reason for beige is that it is relatively easy to keep clean. Marks don't show up on Beige quite as quickly or as obviously as they do on pure white or jet black. The use of Beige helped to maintain the clean, efficient image offices were supposed to project.

The fourth and final reason for the early predominance of Beige which I came across was cost. Beige may have been the colour that the pellets used in plastic mass-production came in originally. Keeping the same colour allowed for cost savings as there was no dye cost, and no real costs associated with quality-control having to ensure the same shade of plastic was being produced over and over again. Another likely cost issue was compatibility. An industry wide standard colour meant that externally visible component manufacturers - the people that made CD-Rom and Floppy drives and the peripheral manufacturers - could make one product, and sell it to several customers. Economies of scale would have encouraged system manufacturers to stick with the colour once it was in widespread use - buying off-the-shelf components and peripherals has to be cheaper than having them custom made just for a different colour. This probably made the Beige colour usage somewhat self-perpetuating. The parts were beige because the computers were, and the new computers were beige because the parts were, and the factories were already set up to produce the plastics in beige."
further reading: Beig
e box
, p
riven's evil color
,
apple II
, p
utt
y,
desert sand
18. One must distinguish between naïve and deliberate Camp. Pure Camp is always naive. Camp which knows itself to be Camp ("camping") is usually less satisfying.






'65 IH scout





THE GENIUS OF DESIGN