Schwarz
---
View current page
...more recent posts
milano attic


[link] [add a comment]


It was September 1, 2005, some three days after Hurricane Katrina crashed into New Orleans, and somebody had just blasted Herrington, who is African-American, with a shotgun. "I just hit the ground. I didn't even know what happened," recalls Herrington, a burly 32-year-old with a soft drawl.

The sudden eruption of gunfire horrified Herrington's companions--his cousin Marcel Alexander, then 17, and friend Chris Collins, then 18, who are also black. "I looked at Donnell and he had this big old hole in his neck," Alexander recalls. "I tried to help him up, and they started shooting again." Herrington says he was staggering to his feet when a second shotgun blast struck him from behind; the spray of lead pellets also caught Collins and Alexander. The buckshot peppered Alexander's back, arm and buttocks.

Herrington shouted at the other men to run and turned to face his attackers: three armed white males. Herrington says he hadn't even seen the men or their weapons before the shooting began. As Alexander and Collins fled, Herrington ran in the opposite direction, his hand pressed to the bleeding wound on his throat. Behind him, he says, the gunmen yelled, "Get him! Get that nigger!"
~~~~~~~~~~~~~~~~~~~~~~~~~~~~~~~~~~~~~~~~~~~~~~~~~~~~~~~~~~~~~~~~~~~~~~
What is it Thompson, and the piece's editors at The Nation, refuse to say? Simply that, according to at least two respected forensic engineering reports (here and here), ultimately confirmed by a semi-confession from the involved agency, the flooding of New Orleans was caused by a series of design and construction flaws, stretching back over decades, in the supposed Hurricane Protection System overseen, in all details, by the U.S. Army Corps of Engineers. Hundreds, perhaps thousands, of people drowned and otherwise perished in the flooding, white, black, rich, poor. Did The Nation ever do an eighteen-month investigation to find out why such a system, mandated by the Congress to protect New Orleans after the devastation of Hurricane Betsy, went so terribly, catastrophically wrong?

Or, like the mainstream media, did it content itself with a crime story that used the Katrina disaster merely as a fulcrum?

I write a post this long, and this harsh, because New Orleans has enough problems, self-inflicted and otherwise, without a respected national magazine asserting that the city had or has a race war. There are racists aplenty in New Orleans, white and black. Yet, after two decades of knowing the city pretty damn well, I'd venture to say that day-to-day living in New Orleans involves more casual, easy, frequent interactions between people of all backgrounds and colors than I see, say, in LA, NY, or DC. Flood 80% of any of those cities, flood the airwaves (local and national) with fearful rumors -- after those same airwaves have been gleefully saturated with grotesque images of rappers glorifying thuggery -- and see what latent emotions come to the surface.
Fair readers, hail! Now here's a teaser: Who's this pale, familiar geezer
Appearing through the mists of time
Atop a tow'r of creaky rhyme?

With those lines in this week's issue of The New Yorker magazine, Roger Angell introduces himself — or, rather, reintroduces himself — at the start of a page-long holiday poem titled "Greetings, Friends!"
floating bed

via zoller



2009 digital farmers almanac





have a rockets redglare x-mas

OBS (original bad santa)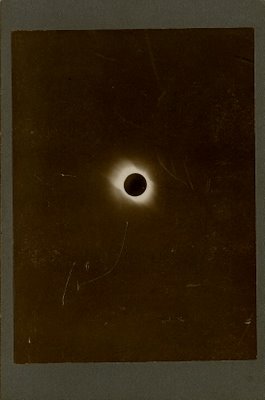 circa 1900 photograph of a solar eclipse

via anonymous works





an ambitious project collapsing

via reference library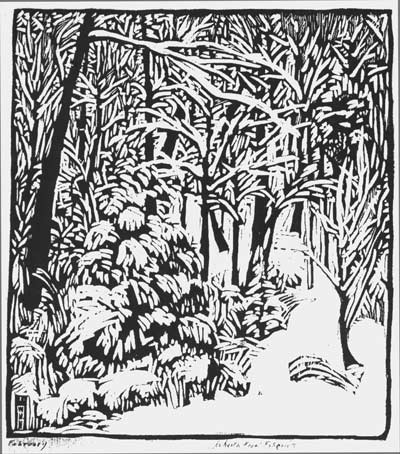 from the book illustrations of warton esherick





craftsman 1470 pc tool set





7 offbeat off the grid green gadgets

via zoller



bad cell phone reception at home? TOH used a similar system this season to relay a cellular signal from a roof-top mini-dish down to the living area. if you have bars out side you will have service inside. zboost





philly warehouse space auction





rip davy graham
To many American listeners Mr. Graham's best-known piece of music is "Anji," a guitar solo that Paul Simon performed on Simon and Garfunkel's 1966 album "Sounds of Silence." But Mr. Graham's blend of Celtic music with blues, jazz, spiky syncopations and Eastern modes — he called it folk-Baroque — has been widely influential since the early 1960s, particularly with musicians who sought to revitalize and extend British folk traditions. Among them were Pentangle, Fairport Convention, John Martyn, Martin Carthy and the guitarist Jimmy Page of Led Zeppelin.

Mr. Graham popularized what guitarists call the DADGAD tuning, named for the notes on the six strings from lowest to highest; the standard tuning is EADGBE. The DADGAD tuning, introduced on recordings by Mr. Graham's 1962 version of the traditional song "She Moved Through the Fair," facilitates modal chords with the resonance of open strings. It has been used widely in traditionalist music as well as in rock by Led Zeppelin and others.


bumping the KTainer project to the top again. great work!!! thanks for the tackling additional workload of posting about your project!!!!





christmas '08 - FUCK IT!!!





Radioshift Touch for iPhone Now Available

First up, we're delighted to announce the availability of our first iPhone application, Radioshift Touch. With Radioshift Touch, you've got the world of internet radio in the palm of your hand, with access to thousands of audio streams over Wifi, EDGE, and 3G. With Radioshift Touch, we've focused

exclusively on listening to live streams. Radioshift Touch features listings powered by our friends and partners at RadioTime, just like Radioshift for Mac. However, while Radioshift for Mac and Radioshift Touch share a common name and ancestry, they're very much independent of one another, with different functionality and different goals. Further Radioshift Touch's listings are a sub-set of (specifically, MP3 streams only, at this time) those found in Radioshift for Mac, so be sure to use our station browser to see if your favorites are available.

If you want to be able to listen to great live content on the iPhone, whether you're at home or on the road, Radioshift Touch will put thousands of internet radio streams at your fingertips. Check out Radioshift Touch by visiting the Radioshift Touch webpage and purchase it right through the iPhone App Store.
An outdoor shower beside an indoor shower; a soft headboard of pine boughs in the bedroom; a hard steel beam spanning the living room; a bathtub that's part terrarium, part brutalist concrete sculpture; an exterior as futuristic as Star Trek — yet glimpses of the 130-year-old cottage remain; a tiny lot, yet an expansive courtyard plan.

Le Corbusier could live here, Carlo Scarpa or any of the high modernist priests of old. But so, too, could an earthy, 21st-century hippie.

That's because this is a house of juxtapositions, of contrasts. In the once mostly blue-collar city of Hamilton, this once-modest, one-storey worker's cottage on Macauley Street West now shines with the kind of artistic flair that's been busting out all over "the Hammer" in recent years. And it does it all in less than 1,400 square feet.
With a distinguished and prolific career as an architect and educator, Peter Eisenman is one of the founding theorists of postmodern architecture. In discussion with Austin Williams, Peter talks in depth about the state of contemporary architecture, what makes great architecture and how theory and culture has always, and continues to, inform great design
Scars, survival on the road to New Orleans





A year ago, actor Brad Pitt presented lot owners in the devastated Lower 9th Ward of New Orleans with a portfolio of designs by 13 well-regarded architects, saying, in essence, choose a design and your house will be built.





nym top 10 design 08