View current page
...more recent posts
Creamy Bagna Cauda Recipe - Italian Bagna Cauda Recipe
Recipe Type: Appetizer, Dips & Spreads, Anchovy
Cuisine: Italian
Yields: 6 to 8 servings
Prep time: 15 min
Cook time: 15 min

Ingredients:
Raw vegetables of your choice (see below)
2 cups heavy cream
6 to 8 cloves garlic
1/4 cup butter or extra-virgin olive oil (or a combination of both)
10 finely chopped flat anchovy fillets packed in olive oil, drained*
1/8 teaspoon cayenne pepper
1 tablespoon chopped fresh parsley (optional)
1 (1 pound) loaf crusty Italian or French bread, cut into 2-inch sections
* Use only good-quality Spanish or Portuguese anchovies. Anchovy paste may be substituted (approximately two inches squeezed from the tube will provide the equivalent taste of one anchovy fillet). More anchovy fillets may be added according to your personal taste. To purchase Anchovies and Anchovy Paste, check out What's Cooking America's Kitchen Store.

Preparation:
Wash and prepare the vegetables several hours before using them. Cut vegetable into strips about 3 inches long and 1/2-inch wide. Place all the vegetables in ice water to crisp. NOTE: Remember, this is a dip for vegetables freshly picked at the peak. Use only the youngest, sweetest variety of them as possible, and before serving pat all the vegetables dry with a towel.
In a large heavy saucepan over medium-high heat, add cream and garlic cloves; bring just to a boil, lower heat to medium, and cook, stirring constantly to prevent scorching or boiling over, approximately 15 minutes or until the cream has thickened and reduced by half (approximately 1 cup). Remove from heat and let cool slightly.
In another saucepan, melt the butter (or olive oil). Mash anchovies with a fork and add to butter, along with cayenne pepper and parsley; cook until the anchovies dissolves into a paste, about 5 minutes.
Put the reduced cream, garlic cloves, and anchovy mixture into a blender and purée until the mixture is very smooth. (The recipe may be made ahead to this point.)
In a saucepan, reheat the Bagna Cauda at a very slow simmer, stirring constantly, but do not let it boil.
Serve in warming dish over candle (a fondue pot works well). If sauce begins to separate while standing, a few turns with a whisk will bring it back together. Sauce may be made ahead and kept refrigerated in covered jar. To re-warm, place jar in cold water in a pan and gently raise the heat until mixture is liquid again.
Dip vegetables into the Bagna Cauda (a fondue-style fork will help), holding a piece of bread under the vegetable after dipping. After dipping a few pieces, the bread will be fragrant with oil and delicious to eat.
Makes 6 to 8 servings (1 1/2 cups).


Suggested Vegetables:
Artichokes
Belgian endive
Bell peppers (red and yellow)
Cardoons
Carrot sticks
Cauliflower florets
Celery sticks
Cherry tomatoes
Cucumber, peeled
Fennel bulb
Radishes
Scallions(green onions)
Small whole mushrooms
Zucchini, peeled
i guess this is a thing.
mmmmm, biscuits.
An ancient limestone platform dating back to 425 B.C is the oldest wine press ever discovered on French soil.
In a rare culinary outing we went to Atera on Wednesday night. One of the best meals of my life. Not counting meals memorable for reasons beyond the food (Skinny's 71 Clinton NYE party, etc...) this was probably top 3 along with Mugaritz and I can't even think of another to put in that class.
Very small room. Open kitchen with surrounding bar seating, and then just one other table (we had the table.) Just a single prie fixe menu. No choices, no substituions. The food is highly inventive, but not in a crazy sci-fi way (not that there's anything wrong with that style.) Great ingredients paired in unexpected ways with a lot of thought obviously going into both flavor and texture combinations. Each course was a real delight. Started with 10 rapid fire "snacks", followed by three small sort of appetizer like dishes, followed by three slighly more substantial but still small entree like things, followed by a bunch of desserts including the entirely edible "egg" shown below. It was a ton of food, but not enough to make us feel bloated afterwards. I love this style of small plates. Sort of like ordering everything on a more tradional menu and then sharing, except you don't have to share!
Highly recommended.
Business Insider article on Atera.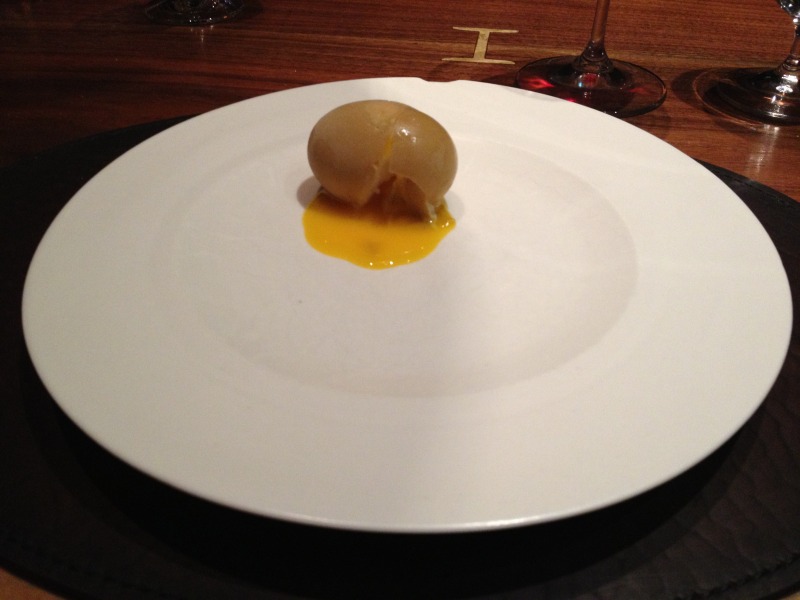 NHK world online great Japan cooking shows like LUNCH ON!





Not a great rib cooker but not a quiter either so I scored an amazing slab of giant full sized ribs from Bend http://www.ponofarm.com/ they provide the best meat in Portland IMHO..... I went with this advise since sdb is not my neighbor "There are many recipes available for slow cooking foil-wrapped ribs in the oven, but the best explanation of the process I've seen is by Harold McGee in a June 29, 2010 New York Times article. My procedure is adapted from his." and mine slightly from his adaption....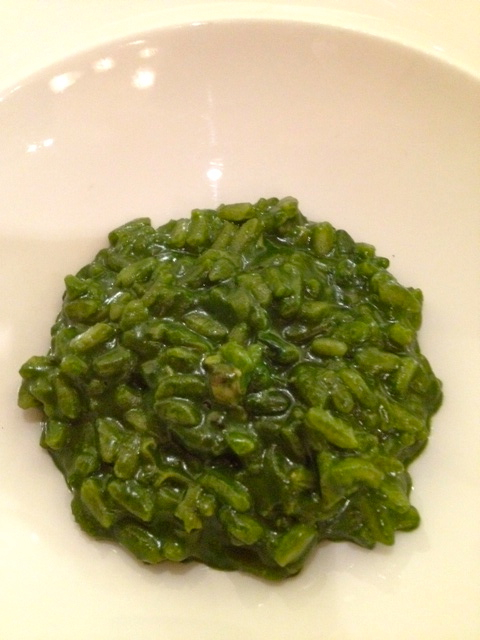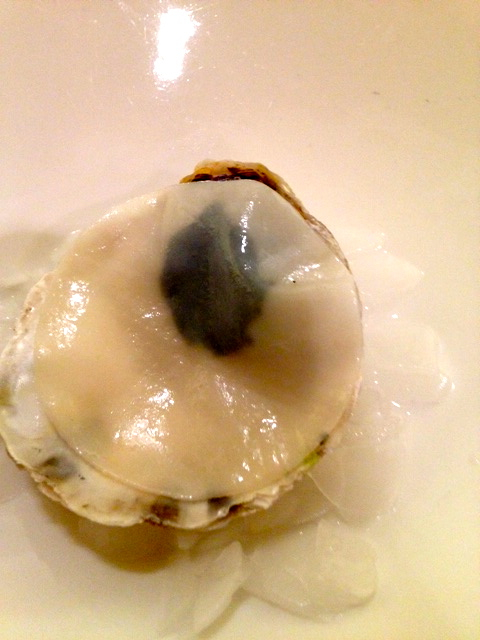 3-d printer food of the future
new app lets you boycott koch brothers, monsanto and more
B & H Dairy 2nd ave





scroll down for wylie dufresne and grant achatz enjoy liquid nitrogen food fights. quite a likeness.
The latest survey, to be released in May, found that fast food chains now account for 54 percent of all restaurant sales in France.