View current page
...more recent posts
Asimov in today's NYT: Winners of the season: 20 wines for $20, includes Emile Heredia / Domaine de Montrieux Vin du France Point G 2011 from M.F.W Wine Company.
Anyone know a sous chef who wants to move to Portland? From Naomi Pomeroi:
"Friends. Please spread the word far and wide and to the very best of the best. Beast needs a sous-chef. I need a sous chef. Someone will come that is perfect (I know!). We just got our beard award and we are busy and super excited to play. Bring me the peeps!!"
bank robber writes stick-up note on back of grocery receipt
http://www.esquire.com/blogs/food-for-men/how-not-to-get-drunk one word, yeast
creamed spinach and Montreal salted herbs





5/5: no limes? No problem.





the indulgence of pickled baloney





I don't eat many burgers, but if I lived in nyc , i would head here. Yumm!
No industrial beer. Plenty of organic alternatives available on your grocers shelves.





http://mobile.nytimes.com/2014/03/30/magazine/the-chef-at-15.html?referrer=
Linda sent that to me, crazy, go kid go
el sombrero es finito.
Spring comes early here....Nettle Pesto Rissotto w/ Chives and Arugula Rabe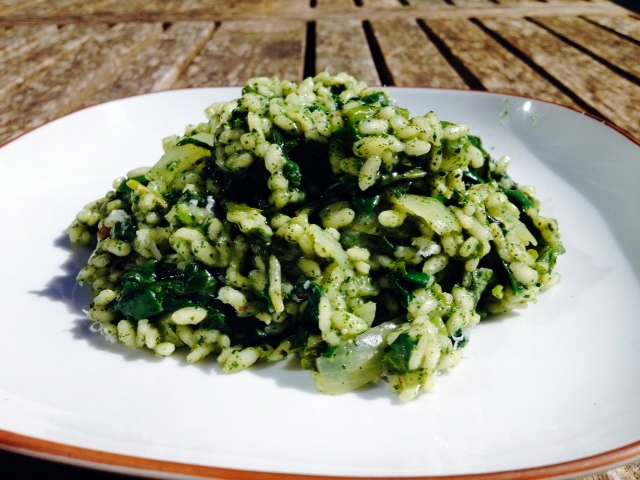 You're drinking the wrong kind of milk...
For now, here in the United States, the best way to get milk with a higher-than-average A2 content is to buy it from a dairy that uses A2-dominant cow breeds such as the Jersey, the Guernsey, or the Normande. In Northern California, for example, Sonoma County's Saint Benoit Creamery specifies on its milk labels that it uses "pastured Jersey cows."

The heirloom A2 cow breeds tend to be hardy animals adapted to living on the open range and not producing a ton of milk, but what they do produce is comparatively thicker, creamier, and, many people say, a lot tastier than what you'll typically find at the supermarket.