Tom Moody
- Animation Log
A record of animation projects that have appeared in my weblog or elsewhere: found and/or html-altered image files, "remixes," kids' art, and my own GIFs and videos. An archive of these posts is here. Enlargeable thumbnails of "raw materials" and additional work are here. Note: older Safari browsers may load multiple identical animated GIFs out of sync, which sucks.
return to artwork archive / main site / weblog


---
View current page
...more recent posts
---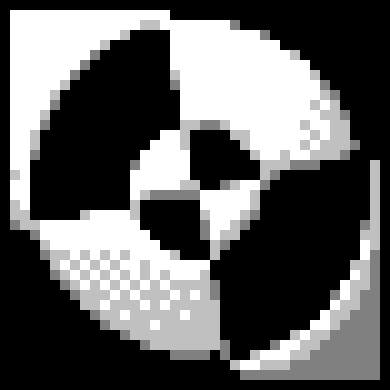 GIF from
fUSION Anomaly
enlarged, cropped, sped up
---








GIF from
fUSION Anomaly
eight times
---
















































































































































Individual GIF from
fUSION Anomaly
144 times
---
Internet
1.
OptiDisc,
DVD-R, projection dimensions variable
2.
Double Centrifuge,
DVD-R
3.
Eyeshades,
DVD-R
4.
Guitar Solo,
DVD-R, music by the artist
5.
Sensor Readings,
DVD-R, music by the artist
Non-Internet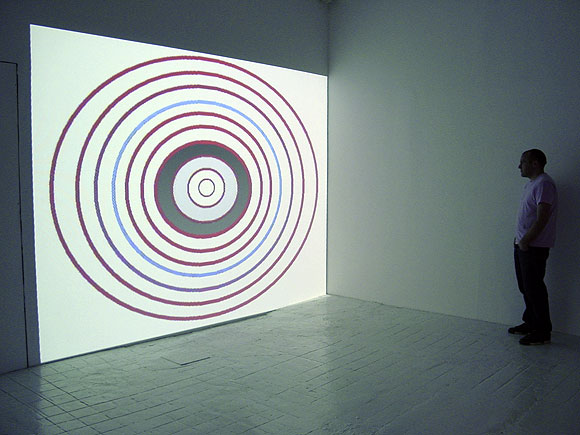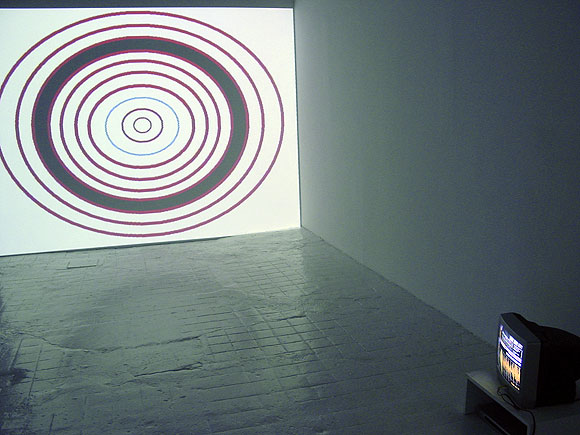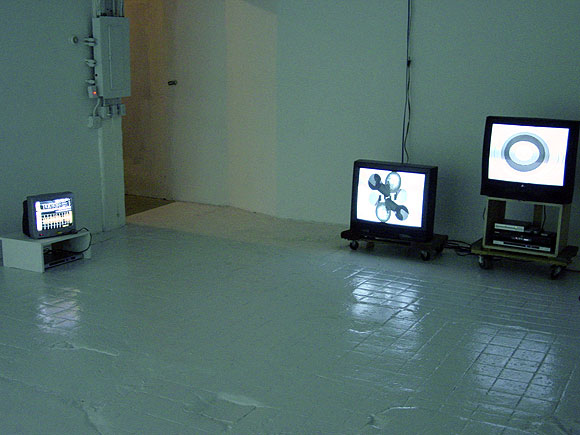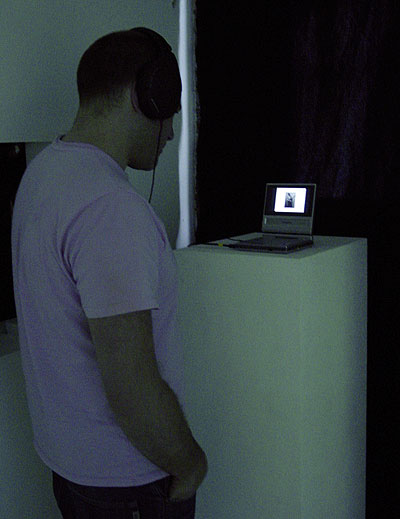 ---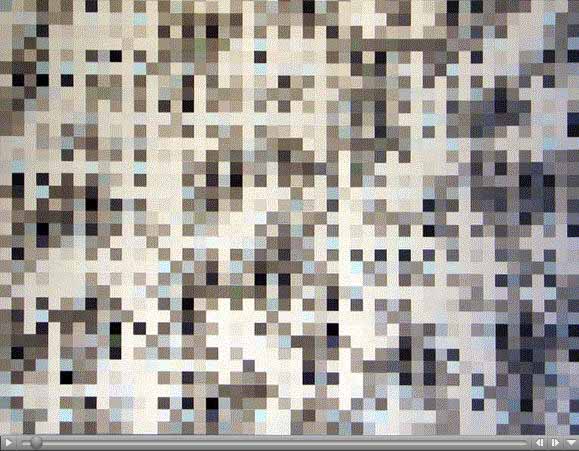 "Grey Grid (Aron Namenwirth)" [
1.7 MB Quicktime .mov
]
This is an animated remix interpretation I did of an acrylic-on-panel painting by Aron Namenwirth. It should be set automatically to loop in your Quicktime player and move very fast. (If not, something's out of whack. But the movement should be irregular--that's "in whack.")
---

























---

























---
"Ninja Elements" [
22 MB Quicktime .mov
]
Audio only: [
3.1 MB .mp3
]
This is my
AMV
. The idea was to remove all the people (except for the long shot at the end) and have the abstract, amorphous bits be the characters. The title refers to the "four elements" (with smoke subbing for fire) but also "Premiere Elements," "Photoshop Elements," etc, where supposedly all the non-essential stuff is removed. (Although no Adobe products were used.) The .mov file is just a thumbnail--it has a bit more pixelation than I'd like but I really don't want to post a bigger file, or an .avi. I plan to show the full-blown video at my music lecture event thing on
May 19
(as opposed to my show proper, opening May 5, which will only feature silent GIF videos). The song is my own tune, looking back again to the rave era.
---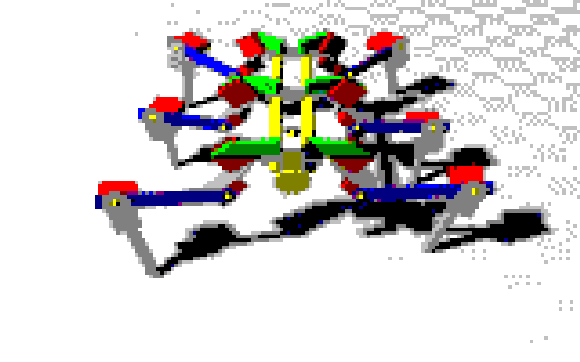 ---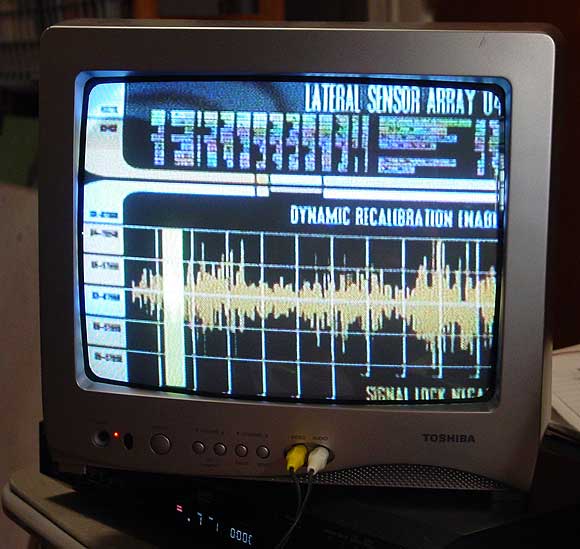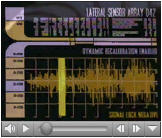 "Sensor Readings" [
25 MB Quicktime .mov
]
Tuvok reprograms the Lateral Sensor Array to play drum & bass from his homeworld. Or whatever. I'm actually not that big a Trek nerd (just the Borg episodes and, um, TOS), so, what does that make this, an ironic fan mashup? When it's all said and done this works better on a TV monitor than as a Quicktime. Kind of restoring it to its original home, several steps displaced.