Tom Moody
- Animation Log
A record of animation projects that have appeared in my weblog or elsewhere: found and/or html-altered image files, "remixes," kids' art, and my own GIFs and videos. An archive of these posts is here. Enlargeable thumbnails of "raw materials" and additional work are here. Note: older Safari browsers may load multiple identical animated GIFs out of sync, which sucks.
return to artwork archive / main site / weblog


---
View current page
...more recent posts
---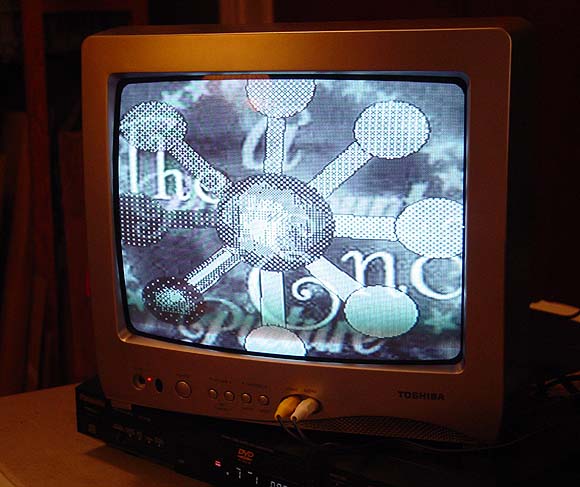 "End Notes" [
18.8 MB Quicktime .mov
]
The .mov file above is one version of this piece. It is a video using (i) my own music and animation and (ii) the collaborative animated GIFs I did with
jimpunk
in 2004 (including the opening GIF seen above in freeze frame).
I more or less composed the video for the the 13 inch screen above. The music was mixed to monaural and plays on the TV speaker or through headphones. It also looks pretty good in "full screen" mode on the computer, but I was trying to work for the worst case scenario of a cheap TV that cropped a good bit of the border. The TV version is grittier and more aggressive than the .mov file.
Screen shots of the DVD on the TV:
---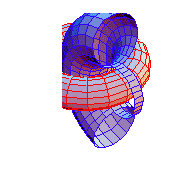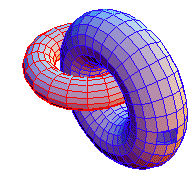 "The toroids are exhibiting sexual behavior! Everyone thought they were inanimate! Better get over here quick and look; the images are starting to break up." (Channeling Michael Crichton. Math GIF via Jim and Eyebeam.)
---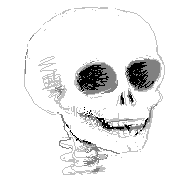 Continuing with our series of antidrug public service announcements...
---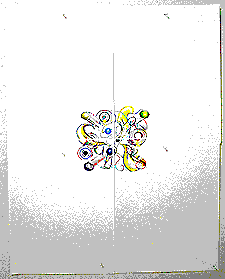 A higher-res version of this GIF is
here
.
---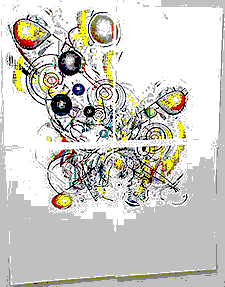 ---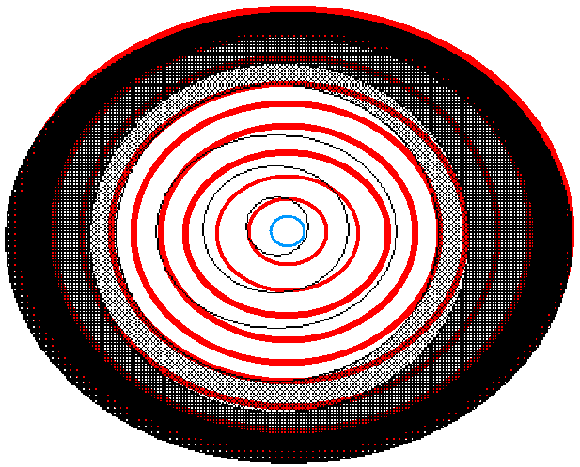 mashup (by Thor Johnson) of stills from 2 recent animated GIFs
Just saw the DVD (mpeg2) prototype of
this GIF
and am pleased by how it came out--very minimal, clean and dumb. On a 20 inch Sony screen, it's everything I wish TV was. No Bill O'Reilly, no Tim Russert, just a cheap but elegant hypnodisc. It loops
10
6 times, stops for a beat with the black oval hovering at the outer edge of the disc, then
10
6 more repetitions, ad infinitum. The pause is while the loop resets, but the friend who is generously helping me with the video added a frame so the hiccup looks intentional. I think it works--adds rhythmic content I didn't consider.
---
Pulsating optical disc internet sketchbook!
Number 1 (previously posted)

Number 2 (more oval 1)

Number 3 (more oval 2)

Number 4 (crunchy enlargement of gif posted over a year ago)

Number 5 (similar to Number 1 but more regular)

Number 5A (even more regular--smaller center hole--think this one's the keeper)
Part of a different series, which I may redo so it's less crunchy:
Enlarged Black and White (Crunchy)
---








































































































































































































































































































































































---








































































































































































































































































































































































---