tom moody
---
View current page
...more recent posts
---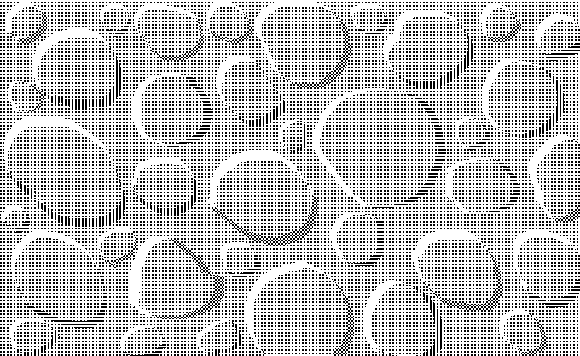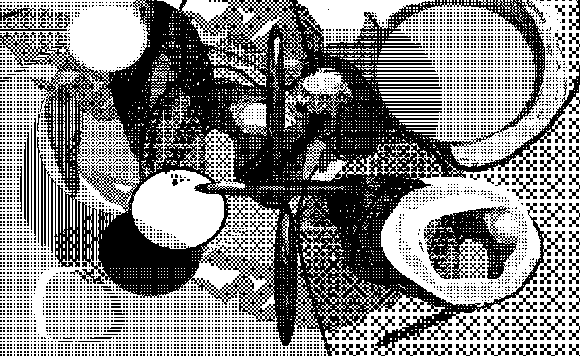 ---
Painter
Dennis Hollingsworth
has a blog, which combines personal journal-style writing with documentation of his painting process, images and details of work, etc. Scott Speh's critical commentary on Hollingsworth was previously excerpted
here
.
artisforthepeople.com
isn't a blog but rather art, meant to be consumed via the medium of the web. The site is anonymous as to authorship, but the man in the cooking show videos looks suspiciously like Ludwig Schwarz, who I mentioned
here
. Dallas never looks more abject than in his videos and photos.
---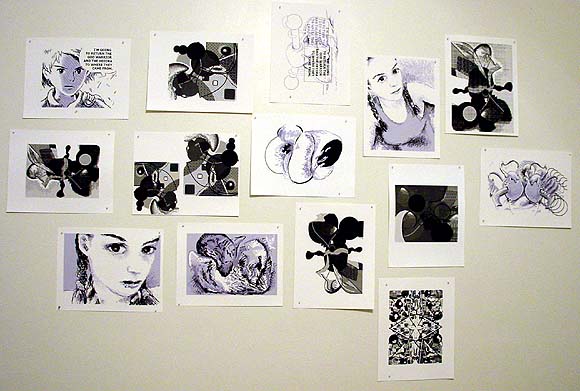 Recent drawings, studio installation view.
---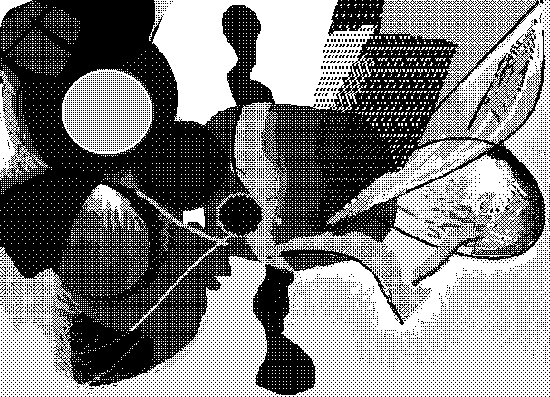 ---
The volume trailed off slightly during the last few minutes of the 8-Bit Construction Set mix I
posted earlier
, so I tweaked it in a .wav editor and re-uploaded it. The link in that post now gives you the "enhanced" version, or you can play the file here: [
14.28 MB .mp3
]
UPDATE: Ha, I asked Cory if anyone else had ever mixed the lock grooves like this before--"I'm not asking whether it's a good idea but just whether anyone has done it" and he said "no."
---
Wha--? Yes, the page has gone back to the two-column format, after a couple of years with a centered, single column. Firefox (which anyone with Windows is strongly encouraged to use instead of the virus-prone Internet Explorer--download
here
) did not like the one-column format, and kept rendering the page different widths. Links are now on the left side instead of the FAQ page; otherwise everything's the same. BTW, if your site is not in the link list it may just mean I haven't gotten around to adding it. The list consists of recommendations; absence shouldn't be read as non-recommendation.
---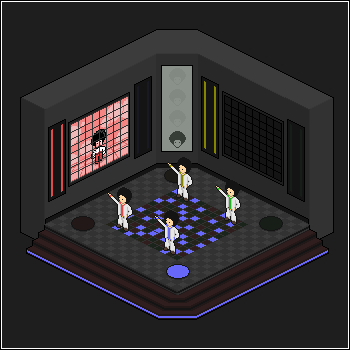 "Groove Show," by
wenstrom
---
Several people asked about the drawings
a few posts back
, so here goes. They are fan pictures of the character Nausicaš, from Hayao Miyazaki's animation epic
Nausicaš of the Valley of the Wind
(also a multivolume manga). The name Nausicaš isn't very catchy--Miyazaki took it from a minor character in Homer's Odyssey. The second drawing from the top on the left is mine (a larger version was posted here a few weeks back). The rest are from Google Images. The character is much known and loved throughout the world; she has a low profile in the States but the film is being re-issued by Disney to coincide with the next Miyazaki widescreen release after
Spirited Away
. The Nausicaš DVD was supposed to be out Aug. 31, but according to this
Miyazaki fan site
, Disney has delayed it AGAIN. I still think it has something to do with Miyazaki's unfortunate decision to give her flesh-colored leggings, which makes it look like she has nothing on under her kilt, so to speak. I'm sure that's driving the puritans at Walt's company insane (or just people worried about marketing it in the Bible Belt).