tom moody
---
View current page
...more recent posts
---

Chameleon Monkey, artist unknown, enlarged with html.
---
Neal Stephenson's publisher has split the author's "Baroque Cycle" doorstops into nine paperbacks. Started reading the first one,
Quicksilver
(comprised of the first three chaps. of Doorstop 1); probably won't finish it. Stephenson is a good teacher, in the sense of getting complex math and science ideas across to a mass audience, but he's been spending too much time off by himself writing with his crow quill pen. (Apparently he abandoned computer-writing for this series.) The novel has a giddy, "I'm so smart I could pinch myself" tone a la Douglas Hofstadter's
Godel, Escher, Bach
, and it's hard to swallow Stephenson's revisionist effort to push computer science as far back in history as the alchemists. The anachronisms are annoying--having 17th Century characters using phrases like "run the numbers," or joking about "addiction" to tea--ah, yes, the therapy culture of the Baroque era. A book like John Barth's
The Sot Weed Factor
does a much better job of injecting tricky postmodern concepts into an "archaic" novel, in that it actually reads like an artifact from an earlier era.
---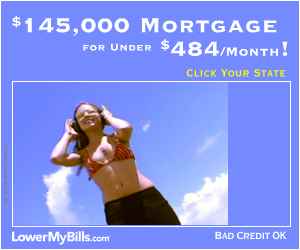 ---
On the earlier comment thread(s) about Flash, Photoshop, etc. the patent issues with respect to GIFs were mentioned. A website called
Burn All GIFs
discusses this. In a nutshell, a particular company owned the compression tech behind GIFs and could potentially sue every website with a dancing hamster or viking kitten raising a sword. So we should, therefore, purge our sites of all GIFs in protest. But the patents affecting GIFs expired in the US in 2003 and everywhere else in 2004, so what's the problem? I can't keep track of all the moral issues I'm supposedly on the wrong side of. PNGs, the alternative to GIFs, are made with Microsoft programs (animated PNGs, anyway)--that's better? When web browsers stop recognizing GIFs we'll all move to something else. Some will spend years of their lives converting their GIFs to PNGs or whatever--now because it's the "right thing to do" or in the future because nothing will recognize GIFs. You can go insane thinking about this stuff.
Update, from the comments (well, my comment): They really should take the "Burn All GIFS" page down. Since it's not blog style, it's difficult to tell where the rabble rousing anti-GIF rhetoric stops and "never mind, the patent's expired" message starts. The website is still pushing the "switch to PNG or you will feel the licking flames of hellfire" message really strongly.
---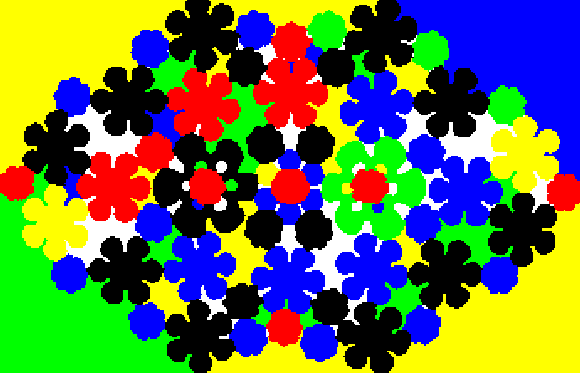 ---
From the
comments
:
Why, if there are so many interesting things in this [Cory Arcangel] interview and also this excerpt, the discussion will always start with "I like Flash", "Flash ain't bad", "I like Flash", "it is a tool" etc?? ... i have seen this with 98% of all articles where Flash is mentioned.

Strangely, Photoshop is still out of this circle. Photoshop is also mentioned here, but never anybody jumps in and says it sucks or it is gr8 or just a tool or whatever. Actually Photoshop is mentioned everywhere and never such strong opinions as about Flash pop up.

Let's change that! Who will start?
- drx (guest) 3-31-2006 3:15 am

Allow me to say as strongly as I think you'd like to hear, I hate Photoshop. I hate its characteristic '70s airbrushed look, I hate the "bicubic mush" from resizing (your term, drx, and it's great--I'm thankful Paul Slocum told me about "nearest neighbor" resizing or I'd be screwed with these pixeled bitmaps I do), I hate all those "artistic" paintbrushes, I hate the instantly recognizable effects ("mezzotint," "craquelure"), I hate the lazy "surrealist collages" people make with Photoshop, I hate working with layers, I hate the un-intuitive interface, I hate Adobe, which has criminalized the gray area of intellectual property disputes, I hate the constant upgrades that add features no one needs (I'm still using a version of 5 that came bundled with a scanner)--I mainly use Photoshop for cropping and maybe tweaking the contrast of a photo for the blog. I hate making art with it.

- tom moody 3-31-2006 3:40 am
I also especially hate the "smudge tool."
---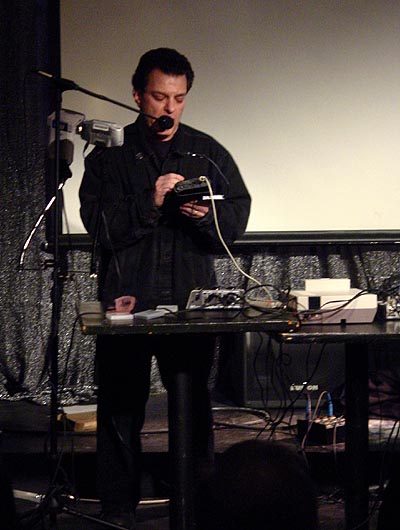 Receptors
(Jeremy Kolosine) performing at the Bent Festival last year. (I took this pic and never got around to posting it.) He's coming back to NY this weekend: performing Saturday, April 1, at 9 pm, at
vertexList
in Brooklyn. His live show is a mix of 8-Bit instruments including the Atari 2600, NES, Gameboy, and Sidstation, with live, mostly Vocodered vocals. One of my favorite tunes of his is "The Devil's Backbone," which is a weird, seemingly impossible mix of videogame Electro with elements of folk/bluegrass Americana (there's a lyric about a train coming down a mountainside, but I confess I don't know what the song's about.) Hope he performs it this weekend.
---
Paddy Johnson interviews Cory Arcangel
:
FANZINE: In fact it was a friend, Yael Kanarek, that organized your first talk in 2001 at Eyebeam. I remember this talk because you said some rather nasty things about Flash––the crux of your argument being that you should understand how a program is built if you are going to use it, and that Flash makes everything look the same. I saw your lecture at Columbia University in 2004 online, where you appear to have changed your opinion a little. Though you don't speak specifically about Flash, you do mention that you now believe that as long as you understand software imposes an aesthetic then it is fine to work with it. What was it that made you change your mind?
CORY ARCANGEL: Well in 2001, I was still a punk basically, and just thought it was my way or the highway. This was inherited from the BEIGE days, where we kinda rolled as a computer gang, and pretty much hated anything that wasn't exactly like what we were doing. But I guess as we grew older we started seeing all this work that we loved that wasn't necessarily 100% craft aware. In fact it was the opposite. I mean look at the Internet? How many amazing crappy Flash animations are there? And those are amazing!! Also, I began to see bad Photoshop art where the artist knew it was bad and was therefore OK. So I needed to find a way to accommodate this perspective.....otherwise I would be ruling out a lot of great self aware media art that is made these days. I had to have a way to deal with that in my own set of rules...