tom moody
---
View current page
...more recent posts
---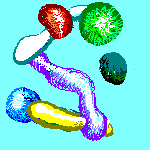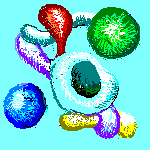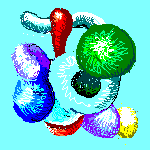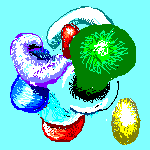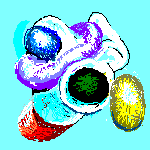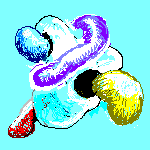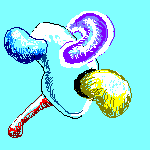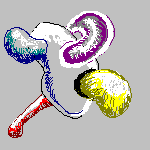 ---
Downing Street Memo... Downing Street Memo... Downing Street Memo...
The Downing Street Memo Story Won't Die

By Jefferson Morley, washingtonpost.com Staff Writer, Tuesday, June 7, 2005; 9:18 AM

More than a month after its publication, the so-called Downing Street Memo remains among the top 10 most viewed articles on The Times of London site.

It's not hard to see why this remarkable document, published in The Times on May 1 (and reported in this column on May 3), continues to attract reader interest around the world, especially with British Prime Minister Tony Blair visiting Washington Tuesday.

The July 2002 memo, labeled "SECRET AND STRICTLY PERSONAL - UK EYES ONLY," reports the views of "C," code name for Richard Dearlove, the chief of British intelligence. Dearlove had just returned from a visit with Bush administration officials eight months before the war in Iraq began.

"Military action was now seen as inevitable," Dearlove told Blair and his senior defense policy advisers. "Bush wanted to remove Saddam, through military action, justified by the conjunction of terrorism and WMD. But the intelligence and facts were being fixed around the policy."

A separate secret briefing paper for the meeting said Britain and the United States had to "create" conditions to justify a war.
That's grounds for impeachment right there. Please link to this story, pass it around. The US press tried to bury it for Bush--they love him because he gives them scoops, and cute nicknames, and stuff.
---




















---

---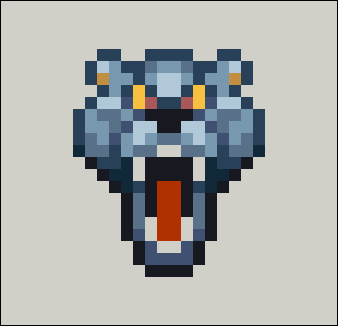 ---
Digby
has a good post on the Supreme Court's terrible ruling today on medical marijuana:
Rehnquist, Thomas and O'Connor dissented [from the majority's holding that Federal anti-pot laws trump state laws] on the basis of states' rights, which is also consistent with their position. Kennedy swung with the majority --- he has no discernible position. The "surprise" is that Little Nino [Scalia], who is proving himself to be more and more of a straight-up whore every day, voted with Ginsberg and Stevens and the rest. Not because he agrees with the legal doctrine involved --- nothing in his judicial history would suggest that --- but because he just doesn't want people smoking pot. Or perhaps he just thinks that federal power is ducky when it's in the hands of his friends. Either way, he's intellectually bankrupt.
---
Pretty funny: blogger JC Christian, Patriot (ironic name) sent a sincere sounding email to a right wing group he joined called the Protest Warriors, recommending that instead of doing what they usually do--organize counter-protests against war dissenters--they should all
enlist and serve in Iraq
. Two people responded, a member whose gilrfriend is stationed in Kosovo and the "commander" of the Protest Warriors' Inland Empire (Spokane WA) Chapter, who begged off that he had done his service in peacetime. Fairly soon thereafter JC was outed as a "liberal troll" and deleted from the PW membership list. It's tough to be pro-War these days with more and more people suggesting that if you believe in it so much you ought to go do some actual fighting.
---
Currently reading a short story collection called
The Ultimate Cyberpunk
(2002); evidently it's part of a
The Ultimate...
series, hence the horrible name. It has fallen to the hapless Pat Cadigan ("Queen of Cyberpunk") to assemble this material and despite a bland introduction in which she does nothing to explain the history of the movement or compare her choices, the stories are pretty good (so far--I'm about halfway through).
Alfred Bester's "Fondly Fahrenheit" is a natural prototype, using the now-familiar Hollywood trope of a serial killer moving from city to city (probably a lot more shocking in '54), the twist(s) being that the killer(s) are an android and his human master who have become so psychically entwined that the reader is never entirely sure who's doing the butchering. Whenever the artificial human starts to go funny he sings a tune from the turn of the last century ("Oh it's no feat to beat the heat. All reet! All reet! So jeet your seat/Be fleet be fleet/Cool and discreet/Honey...") Very creepy, but definitely all reet.
Cordwainer Smith's "The Game of Rat and Dragon" initially surprises as a choice with its space opera setting, but damned if more foundations aren't being laid: in order for ships to traverse the stars, humans merge minds to combat murderous dragons lurking in the depths of planoformed spacetime, using an electronic device called a pin-set. The story hook is that the pinlighters also partner telepathically with domestic cats, who see the dragons as rats and are much more effective than humans alone at annihilating them back. I like this tale but blanch that it's basically an extended love letter from a writer to his kitty, and wish Cadigan had included Smith's "Scanners Live in Vain," one of the greatest cyborg stories ever written, instead.
Philip K. Dick's "We Can Remember It For You Wholesale" served as the bare bones of the Gropenfuhrer vehicle
Total Recall
, and I mean bare bones. Typical Hollywood move, Douglas Quaid was originally Quail--so much less manly except the character is supposed to be a dweeb. James Tiptree, Jr.'s "The Girl Who Was Plugged In" is unreadable, marred by the breezily hip, drunk-on-the-elixir-that-was-the-60s style so prevalent in New Wave sf around '72-'73 (see also Norman Spinrad, John Brunner, RA Lafferty). Having not read Tiptree I wanted to like the story since we now know "he" is a woman, Alice Sheldon, and many were pissed off back in the day by her "deception," which is cool, but had to skip this after a page or two. By pure contrast, Wm Gibson's "Burning Chrome" hasn't aged a day since '82 and is lit'rary but much more sparingly written. Also looking forward to re-reading his "Dogfight," written with Michael Swanwick, another story about cybercowboys and the women they neglect...