After some slightly embroidered descriptions, everyone wanted to see the coulee (a deep ravine that channels runoff, but is often dry). Even the city-slickers braved the dangerous fording of the Smith.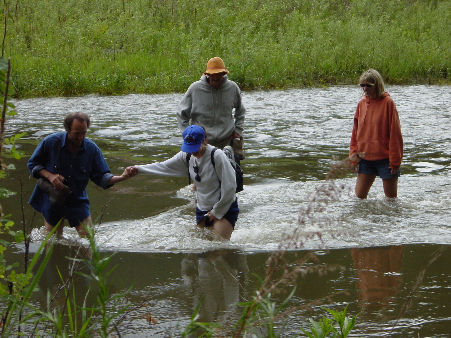 Charles, Ruth, Nicholas, Julie (there're two)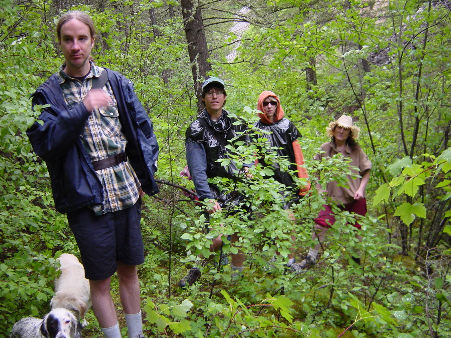 Jim, Chuck, Julie, Diana

Intrepid bushwackers pushing through the underbrush. Things get a little vague once we climbed out of the Coulee; the high country makes people high, and photo quality declined precipitously, but Iím pretty sure some skipping was observed.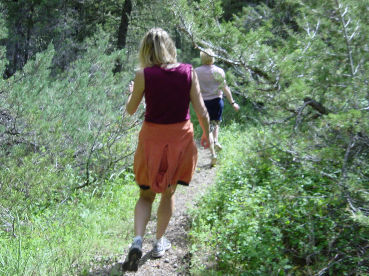 Still we were left with such eternal questions of the country as...