---
View current page
...more recent posts
---
The new
issue of Edge
is still flogging the science vs. religion horse. Seems like it's still a pretty lively horse, though.
This little precise by Steve Farrar about the Edge origins is interesting. I wasn't aware of the art influence!
...Back in the 1960s, when Brockman was working alongside the likes of Bob Dylan, Andy Warhol and Hunter S Thompson as an avant-garde arts promoter, he was invited regularly to dine and debate with John Cage, the composer and philosopher, and a small group of fiercely bright young artists and scientists. The experience had a profound impact on him." Out of that I got an appreciation for almost the purity of ideas and the excitement of rubbing shoulders with people that could challenge you," he says.

When his friend, the late conceptual artist James Lee Byars, proposed getting together 100 of the world's greatest thinkers to debate with one another in a single room, Brockman shared his excitement at the prospect of an explosion of ideas. And although the project — the World Question Centre — never got off the ground, the concept lived on. Working with Heinz Pagels, the physicist, Brockman later founded the Reality Club so that top thinkers could spar with and inspire one another over dinner. In 1997 he took this informal conversation into cyberspace with the online magazine Edge. It is here that the intellectual elite that he has gathered now thrash out their often contrary views. And it is here that each year on January 1, Brockman posts the group's answers to a different, deceptively simple question. In 2005 it was: "What do you believe to be true, but cannot prove?" Last year it was: "What is your dangerous idea?"
---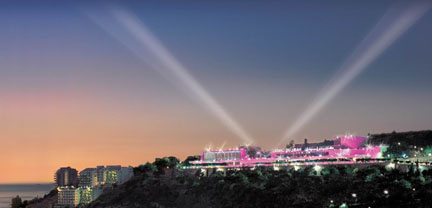 The brilliant Beirut casino will now serve as
your alert to an
essay
by Pierre Tristam on the
political fallout of the recent war in Lebanon.
---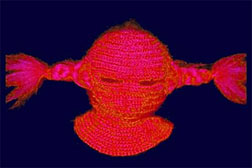 The double-phallic pippiclava will now serve
as your alert to a new issue of
artfag
.
---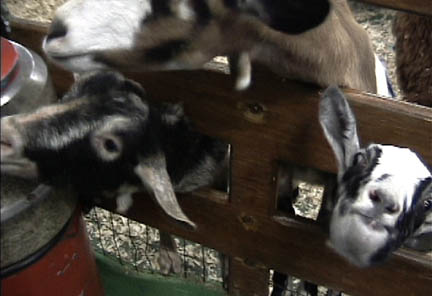 From the Farm to the Fork
with a short stop at the petting zoo at the Royal Agricultural Winter Fair. Last weekend we visited the fair to see if animals were happy and loved us.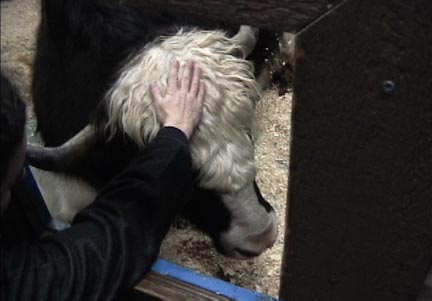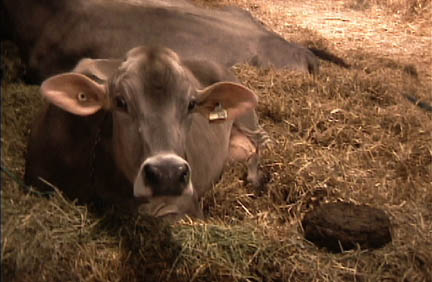 The portraits in the post below are from the
Canadian Agricultural Hall of Fame Gallery
, (sponsored by
SEMEX
) in a room attended by two older gentlemen who
were
happy and loved us.
---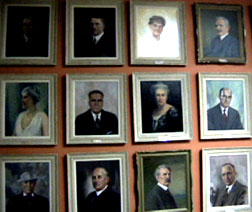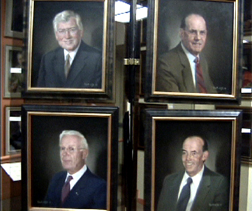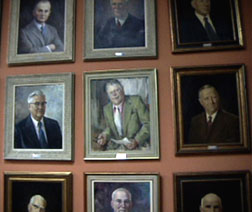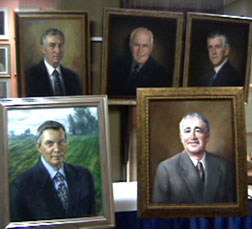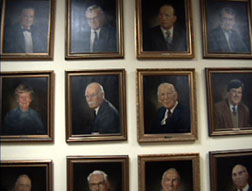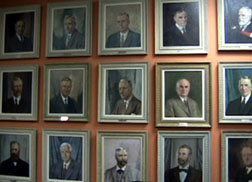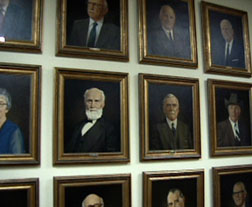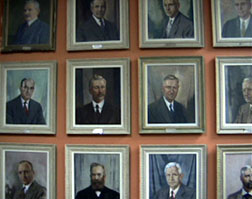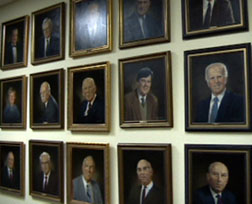 ---
L.M. and I have both been participating in a long and sometimes heated (and sometimes hilarious) thread about art criticism over at
Simpleposie
. The arguments are a tad circular, as people who seem to fundamentally disagree forge the occasional spot of common ground, and then re-polarise. It seems like it might be winding up now, which is a bit of a relief as its time for me to do-as-I-say, not say-as-I-do, but it's been interesting and challenging.