Schwarz
---
View current page
...more recent posts
motown meltdown vol.2

via monica wfmu


[link] [add a comment]


Van Dyke Parks: wholesome charm at Primavera Sound

(stream audio)
[link] [add a comment]


In 1968, Charles Prior Hall, a furniture designer in California decided to create the world's most comfortable chair. Taking his cue from the very popular bean bag chairs of the time, Hall filled a large inflatible vinyl bag with 300 pounds of liquid corn starch and titled his creation "the Incredible Creeping Chair."

Unfortunately, he found that when he sat in it, he tended to sink so far into the chair that he felt he was being swallowed by it. He next tried to replace the liquid starch with Jell-O ™ which soon became lumpy and uncomfortable. Finally he abandoned his idea to develop a chair and filled a rectangular piece of vinyl with water and called his creation "the water bed" (so-named after the water-filled mattresses used for over 100 years for invalids.)
2 pole barns $5k

must dismantle yourself



billy box container





Banned Trailers Return for Latest Gulf Disaster





the art of memory (minimal film music literature poetry art)

via vz



worlds tallest filing cabnet

via vz



a summer place (Made mostly of willow, dogwood, maple and birch)

via ree



tom moody is guest blogging at AFC and yes there are a lot of new rules.





1947 triumph 1900 roadster buy it now $7,950.00

TR1900 blog



In 2003, Joyce Hatto became one of the most famous pianists in the world, thanks to a fraud hatched by her husband, William Barrington-Coupe.

It took years before the fraud was exposed, revealing how the music world had been hoodwinked with breath-taking audacity.

Featuring revealing interviews with some of the leading lights of the classical music world taken in by the scam, The Great Piano Scam unpicks Barrington-Coupe's astonishing masterplan, detailing how the industry and music lovers alike were conned into believing that a woman in her 70s had managed to record over 100 phenomenal CDs.
wiki account
/ via things mag
House Design on Mountain Located at the Pyrenees by Cadaval & Sola-Morales





The Mother In Law was opened by Ernie K-Doe and his wife Antoinette in 1994, Ernie used to sing their every Monday night until he passed away in 2001. Even in the August heat, Ernie's funeral was one of the greatest second line funeral processions in the history of New Orleans, maybe the last great one, it went from St. Louis Cemetery #2 (where someone donated a spot in their family crypt for Ernie's remains) to the Mother In Law. Ernie's widow, Antoinette K-Doe kept the place going after Ernie's passing, even though the place flooded up to the second floor after Katrina. Unfortunately Antoinette died Mardi Gras day 2009 (Mardi Gras day is hell on bar owners who have been up all the previous night with Lundi Gras parties and after parties, not to mention the madness that follows the Saturday Endymion parade and the parades all day Sunday and Monday night. By Mardi Gras morning every bar worker in town is ready to drop dead. I've always wondered why more bar owners don't drop dead on Mardis Gras. I sure felt like it the last time I worked one. Miss Antoinette, as she was known, had her own Mardi Gras Krewe- the Baby Dolls, reviving a tradition that went back to the Storyville Days. After Antoinette's death, her daughter Betty Fox tried to keep the place going, but after a car ran through the front door last month (putting Ms. Fox in the hospital), it all got to be too much and she decided to pack it in.
The ultraquiet Nissan Leaf battery car will produce a synthesized sound to warn blind people and other pedestrians, but the driver can turn it off. The on-off feature has caused some consternation among advocates for the blind. But the very existence of this new addition to the standard traffic cacophony has also raised the hackles of another community — anti-noise activists.
offending the audience





obscura antiques east 10th nyc

via vz



ruins in the hudson / scout ny

via justin



rose murphy the best things in life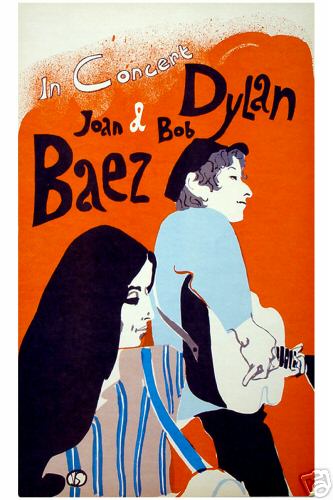 something for everybody