Schwarz
---
View current page
...more recent posts
smelliest block on les


[link] [3 comments]


b0b dyl4n on x^^


[link] [6 comments]


if your thinking of moving to: laurel canyon


[link] [add a comment]


Jenny Holzer's latest show, a survey of sensitive US government documents silk-screened onto linen canvases, offers a wrenching snapshot of the discursive girders and casualties (both textual and corporeal) of state violence. With rare exception, these texts have been rendered anonymous through bureaucratic redactions: An entire 1990 "Memo for the Secretary of Defense" by Colin Powell has been scribbled out, save the signature, while a series of fingerprints have been blotted into a sort of abstract graffiti art. The show tends to circumvent cynicism even as it sanctions an ironic position—perhaps an effect of the frequently shocking content. "I personally have killed a child," reads a line in the middle of a 2004 statement from a US soldier in Iraq. Contrasted with the rhetorical labyrinths assembled by administrators in other pieces, the blunt simplicity of this declaration heightens its dramatic effect, offering an illustration of Holzer's curatorial talent. However necessary, the field of citation is dangerous political ground, and despite Robert Storr's intelligent attempts to obviate criticism in an accompanying essay, it's worth examining the ethics of turning declassified public documents into unique aesthetic objects. One might question the value, or at least the efficacy, of "political art" once it's been funneled away into private collections.

In the late '30s, Malaparte acquired property on Capri, intending to build a house. The writer redesigned every detail of his planned villa after disputes with the architect, Adalberto Libera, ended in an impasse. With the contractor Adolfo Amitrano and Amitrano's two sons, Malaparte built the place himself.

In The Skin, Malaparte relates that when German Field Marshal Erwin Rommel visited him on Capri, the Desert Fox asked if the writer had designed the house. "No," Malaparte replied. "I created the scenery." Malaparte had likely rehearsed this response to a yearned-for query for years in his bathroom mirror; it was too good a line to throw away, so he simply invented a visit from Rommel that never occurred.

Casa Malaparte bears a glancing resemblance to certain naval vessels used in the American Civil War: a long, slightly out-sloping rectangle, slanted on the landward end, where a trapezoidal stairway widens as it rises from the ground, ending level with a flat roof, where a C-shaped brise-soleil is the only interruption of the sea view.

The building sits on a plateau, flanked by wind-rustled boas of pine boughs and branches of holm oak overhanging the cliffsides of Capo Massullo. The site is the least hospitable outcrop of tufa on Capri, in spitting distance of Tiberius's grotto where, centuries ago, prepubescent "little fishes" nibbled at the emperor's genitals.

Malaparte referred to this domicile as casa come me, "come me" being a favored appellation for things he greatly liked. Another example doubles as a caution against unskeptical readings of Malaparte's fiction: Febo, a dog he rescued on Lipari, inspired a tender prose poem, "cane come me." In The Skin, Malaparte tells how, after years of tender devotion, Febo disappeared. The writer, frantic, searched everywhere on the island for the dog. He finally learned that Febo had been snatched by thieves who sold animals to a local vivisectionist. Malaparte raced to the laboratory, only to find his half-eviscerated pet in the wrenching throes of its last minutes.

The scene breaks any reader's heart. It broke mine, until I chanced upon a letter Malaparte's brother wrote, noting Febo's old age.

* * *

You know the house, from Godard's adaptation of Moravia's novel Contempt. In the film, its owner is the producer Jeremy Prokosch, played to Visigoth perfection by Jack Palance, who tyrannizes director Fritz Lang (playing himself) and cuckolds screenwriter Paul (Michel Piccoli) by seducing Camille (Brigitte Bardot) with Paul's spineless acquiescence. They've come to Capri to finish Lang's version of the Odyssey.

Godard implied no parallels between Malaparte and Prokosch. Prokosch is, as Malaparte wasn't, a dictator in his island hideaway, a barbarian who echoes Goebbels with a contemporary twist: "When I hear the word culture, I take out my checkbook."

Malaparte's casa come me owes nothing to Fascist monumentalism and little to architectural modernism. It is, like the Viennese house Wittgenstein built for his sister, a unique, incomparable architectural anomaly. It was far from perfectly engineered, however. The drainage system wasn't adequate to leach the Mediterranean salinity out of the roof and stucco walls, which were drenched constantly by the Caprian rainfall and occasionally by massive waves. Before its restoration, Casa Malaparte's walls had a consistency of 42 percent corrosive salt.
p
ictures
bronze wire screen door mesh wdi 0.011 18x14 30"w 100' roll $275.00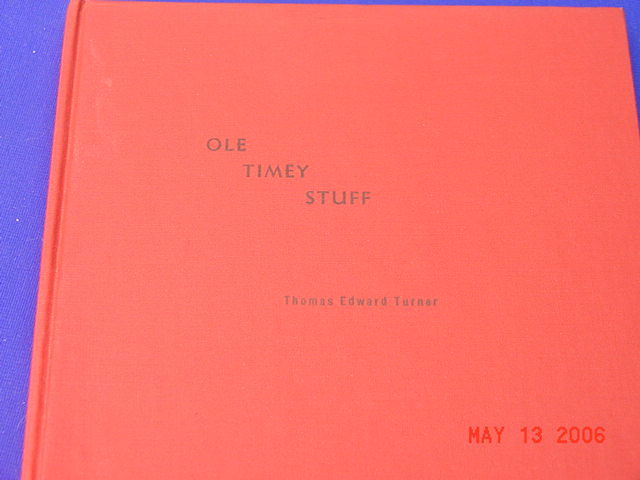 lost delta found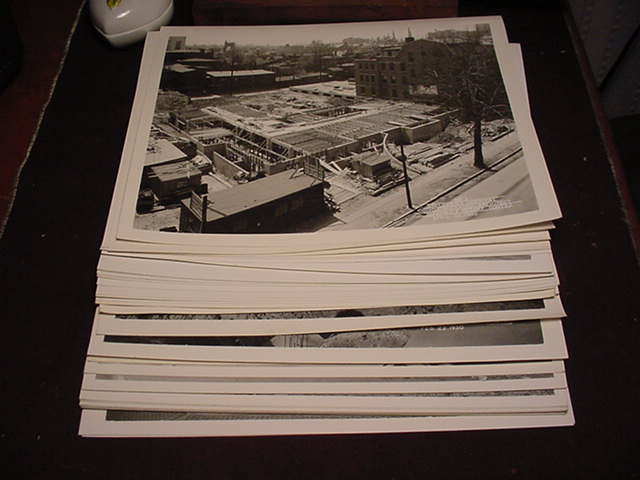 slade slade





two stories. one cant get a trailer from fema and one cant return a trailer to fema
D'IBERVILLE, Miss. — The mail carrier brought the registered letter to Jessica Lessard's tiny trailer, along with a sour and foreboding comment:

"I hope you got better news than I got," she said.

Lessard, 24, tore open the envelope and felt like crying. The letter was from the Federal Emergency Management Agency. It said she and her family had 30 days to leave the flimsy, government-issued box that has been their home since Hurricane Katrina.

[....]


An empty FEMA trailer has been darkening Kathy Berggren's side lawn in Harahan since January. That's when her father, brother and sister-in-law vacated the temporary shelter and moved back into their Kenner home, which they renovated after Hurricane Katrina flooded it.

Despite four months of pleading, however, Berggren can't get the trailer removed.

"We've been calling every day," she said. "I even asked them if another family could come and stay in the trailer."

The Federal Emergency Management Agency denied the request.



It's...
Nagin, a former cable television executive who ran as a political outsider four years ago, overcame withering criticism of his performance in the months since the Aug. 29 storm. Acknowledging that the effort to restore basic municipal services has been painfully slow, Nagin blamed the lack of progress on a failure of state and federal government to come to the aid of a city reeling from the worst urban natural disaster in American history.
Holl: "You come up this road, the drive turns, you can barely see on the left these brown vernacular adobe buildings, which are the main house and Mei-mei's and Richard's studios, and there's this weird metal thing straight ahead that doesn't look like a house and that you see right through, like it's a gate, or some inhabited piece of sculpture." Holl likes Kiki Smith's remark that it's "a brooch pinned to the mesa." He describes being the first one to sleep in it, a year ago: "The sun rises on the mesa from underneath you and the place glows with a gentle orange light that softly wakes you up."

Tuttle: "The place is uninhabitable half the time. It's too hot in the summer, too cold in the winter. With lasers, they devised a footprint, a slab, on site, then when the panels arrived they didn't fit — they had to pull them together with straps, like a corset. Not very bright. Any damn fool knows you don't do these two things separately. I respect Steven. He's an artist. It's not his fault if the whole architecture profession is ego gone wild." He adds: "It turns out that the greatest invention, the one that made civilization possible, is caulking."

Berssenbrugge: "We wanted prefab, and instead we got a creative architect's iteration of prefab. It's not Green. It's not solar. It was twice over budget and construction was a nightmare and it's still not finished. But it is real architecture, and that's rare, with beauties only an artist can give you. I tell people, was Dr. Farnsworth happy with the house Mies van der Rohe gave her? She didn't have a closet, but she got a work of art."
architecture 2006 n
yt magazine
freddy and the dreamers

do the freddy

rip freddy garrity





mini kitchen / kitchen in a cupboard





mobile living



via julie



apple cube 5th ave and 59th st / opens today

big pic



lost lighter
Is so pathetically unfunny the new funny?
But we accept that within the category of genre fiction a certain amount of borrowing of themes and plots and ideas is acceptable—even laudable.

a second guess

How Did I Become The Typhoid Mary Of the Art World?
simon doonan
harry smith spoken word





This president loves dishing it out. The AP reporter who introduced Colbert told an anecdote about Bush teasing him at a press conference for having "a face for radio." Ha ha ha. Good one, Mr. President. He is awfully homely. Colbert's performance, however, made it clear that Bush doesn't enjoy taking it.

Well, tough. Millions of Americans haven't enjoyed being subjected to Bush's swaggeringly contemptuous disregard for the truth. Nor, to come to the point, the posturing of media enablers like Cohen, a liberal columnist who wrote in 2000 that the nation was "in dire need of a conciliator, a likable guy who will make things better and not worse ... That man is George W. Bush."

The larger point is that Beltway courtiers like Cohen, Time's Joe Klein and others currently succumbing to the vapors over critical e-mails from fans thrilled by Colbert's gutsy performance, are on their way out.

The brief reign of the celebrity pundit began with cable TV and appears to be ending with the Internet. Washington socialites are quickly being replaced in public esteem by politically oriented bloggers like Josh Marshall, Kevin Drum, the inimitable Digby, Glenn Greenwald, Billmon, Atrios and many others. As Greg Sargeant recently pointed out in the American Prospect, "readers are choosing between the words on a screen offered by Klein and other commentators and the words on a screen offered by bloggers on the basis of one thing alone: The quality of the work."

Sure, there's a danger of groupthink. That's true of all mass media. But there's also a fierce independence and intellectual honesty among the best online commentators, which have got Washington courtiers running scared.


Gene Lyons
What is it about academic theory that begs to be, well, sung by people who can't sing? Our pal Brian J. Davis has provided a punk rock response: An EP of Theodor Adorno's bleak classic Minima Moralia set to thrash-rock. MP3s: The, The People | This Side of the Pleasure Prinsiple | UNmeasure for UNmeasure | Johnn Head In The Air | Every Work of Art is an Uncommitted Crime

Brian's not the first one to tackle this. Finnish eccentric genius M.A.Numminen composed six songs to the book "Tractatus Logico-Philosophicus" by philosopher Ludwig Wittgenstein in 1966 (listen to A Proposition Is [MP3]). And these works have alas (sadly for my listeners), spawned my own adventures into the field: Kenny G Sings Wittgenstein (MP3) Part 1 | Part 2. Ouch.