tom moody
---
View current page
...more recent posts
---
The American Dream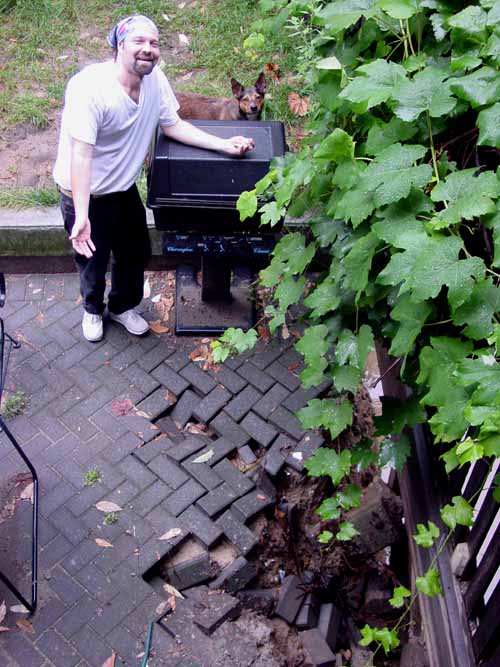 This is my downstairs neighbor standing on what used to be his patio deck. The property owner next door decided to squeeze a few more rental dollars out of his 3-story building by lowering the level of his back yard ten feet and adding a fourth apartment in the basement. Construction has been slow: he did the digging a year ago and never shored up the excavated pit with concrete, as the city required him to do. Consequently my neighbor's yard is slowly sliding into the hole.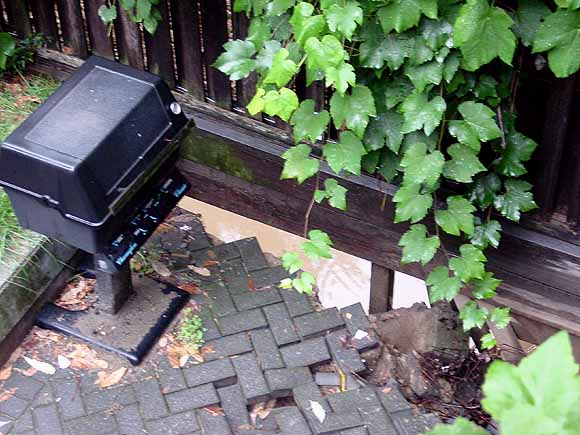 Here's another view: you can see the lake of water from a recent rain through the gap under the fence. It's amazing the fence is still standing.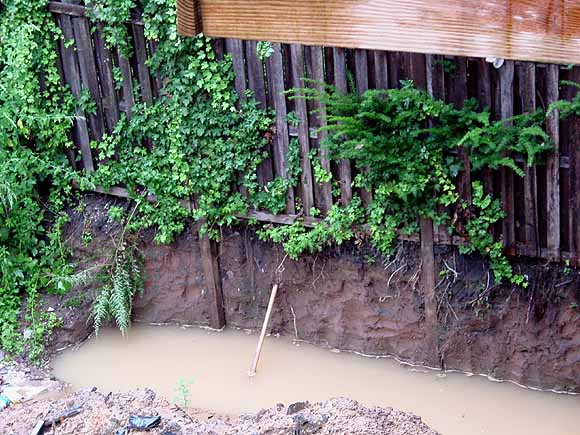 And here's the view of the fence on the other side of the pit, two doors over from our building. Isn't America great? It's a place where you're free to be a business failure and there are always others to take up the slack--that's how much we value entrepreneurship. It wasn't always thus: in days of yore a posse of strong men from the neighborhood would have paid a visit on Mr. Budding Capitalist and stood there with arms folded till he filled in the hole with his own labor. But that would be fascistic, so we rely on the court system to do...nothing.