Thanks to weather in Detroit, of all places, Julie and I spent an unexpected night in Minneapolis, so instead of a leisurely Montana morning, we had to rise and fly. We barely broke fast with the RenHillWalls in Bozeman, before we had to move on to Butte, where we met up with Sarah, Jim & MB, who were already a week into Montana.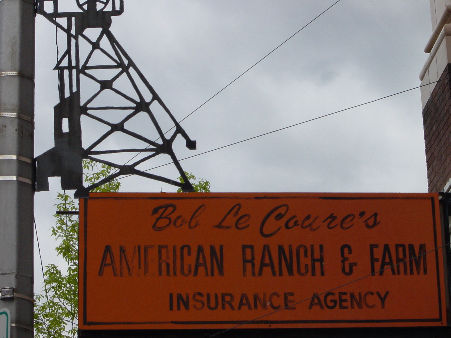 Butte is a boomtown gone bust, where itís hard to tell whatís open or been closed for years. Touches of its turn of the century grandeur remain, however, and a mining rig emblem adorns many an historic building, while the real thing remains visible from the Pit.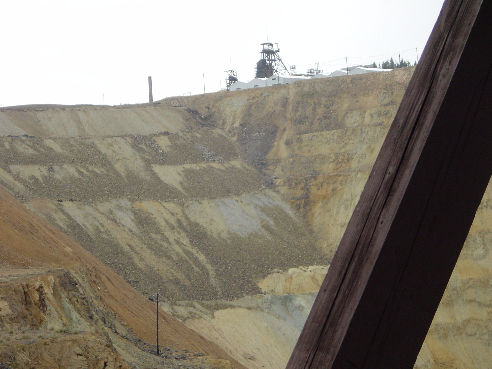 The Pit, along with distilled desensitization, is a main attraction of the town. Itís the decrepit end of the long running open-pit copper mine that made the city what it was. And is. Itís now filled with toxic waters. Are they seeping into the local populace? Do we do to ourselves what we do to the land?